The most memorable moments of reality TV music competition Australian Idol are soaked in tears. Tears as Guy Sebastian's finale performance in 2003 encapsulated what superstardom was all about. Tears when fellow finalist Shannon Noll was defeated minutes later. Tears when Anthony Callea sang The Prayer, when Cosima De Vito withdrew due to vocal nodes, when Ricki-Lee Coulter was prematurely eliminated and when Jessica Mauboy auditioned outdoors in Alice Springs at the age of 16.
Now, with tissues at the ready, comes the return of Australian Idol, 14 years after it disappeared in 2009 and 21 years since it first started searching for singing superstars across the nation.
But why is it back? In the face of similar reality TV talent competitions such as The Voice and The X Factor, not to mention Australia's Got Talent, is there room for more heart-palpitating contestants singing and crying their hearts out to impress four judges and the greater Australian public?
Wes Dening, head of global formats for Eureka Productions, which produces Idol, says the show's 2023 season satisfies viewers' ever-present appetite for watching music luminaries in the making.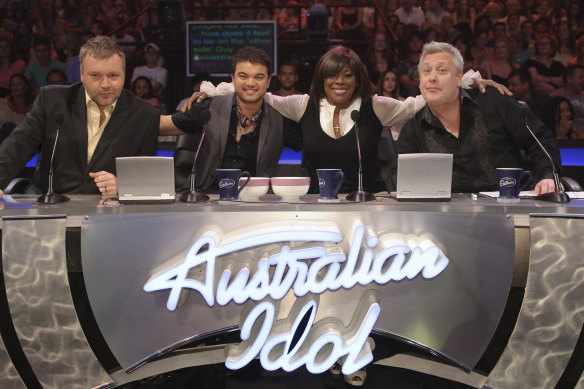 "What Idol does that other formats can't is give people the chance to go from their bedroom to superstar," he says. "That's because anyone can audition for Idol. You can send in an audition tape from your bedroom. You have the chance to come on to the audition tour, you go through a transformation.
"In order to win, you have to perform at least 15 performances, not one, two or three times, and you have to make that journey of growth and development.
"You have the unique chance of becoming a successful artist on a national and global stage and there's no other show that allows people to do that."
When Australian Idol began in 2003, a spin-off from the Simon Fuller-created UK series Pop Idol, it regularly drew audiences of up to 2.3 million for Channel Ten. That year's finale, Australian Idol Final Verdict, featuring Sebastian and Noll vying for fame, peaked at 3.65 million viewers.
Over six years, the show sparked career success for Sebastian, Noll, Mauboy, Callea, Coulter, Matt Corby, Casey Donovan, Courtney Act and more. The X Factor and The Voice have continued to carry the reality music competition torch, but Idol's list of star graduates trumps its opponents.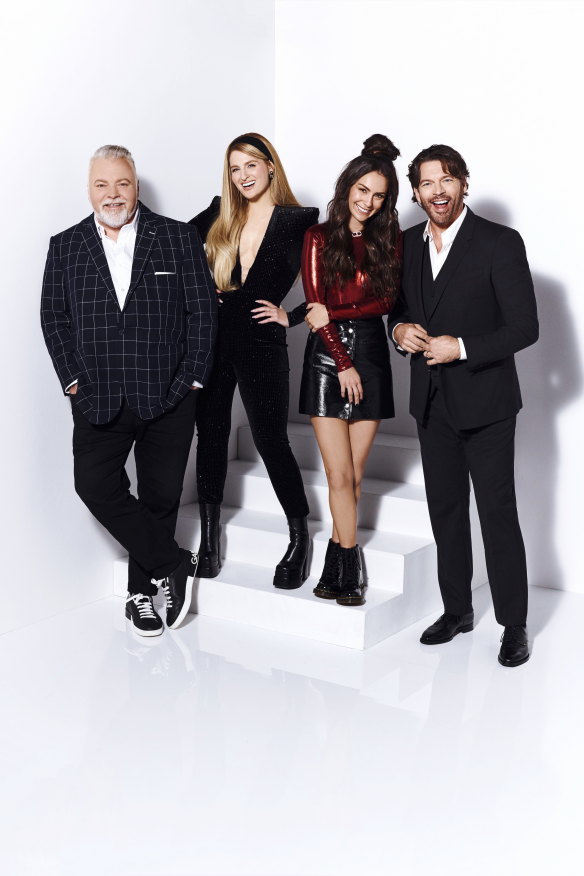 Returning Idol judge Sandilands, who replaced Ian "Dicko" Dickinson at the judging desk in 2005 before being sacked in 2009, says people are nostalgic for the show that made Rob Mills a sex symbol and showed Em Rusciano could sing.
"I'm glad it's back because on the audition trail there are a lot of untapped, unseen voices," he says. "These are people that have never auditioned before. They were waiting for Idol to come back or they're just old enough now to audition.
"It's all new faces and new talent. And it's showing again how we're a pretty talented country for such a small population."
The incarnation of Idol, screening on Seven rather than its first home on Ten, follows the original format with some tweaks. The 2023 hosts are singer and former contestant Ricki-Lee Coulter and E! Entertainment and social media presenter Scott Tweedie.
The judges include two Americans and two Australians, with US singer, composer and American Idol judge Harry Connick jnr and US singer-songwriter Meghan Trainor alongside Sandilands and singer-songwriter Amy Shark.
Another show change is no Idol bus. Instead, an Idol truck, a whacking great multi-wheel rig, has been touring the country reaching auditionees, aged 15 to 28, in capital cities and regions.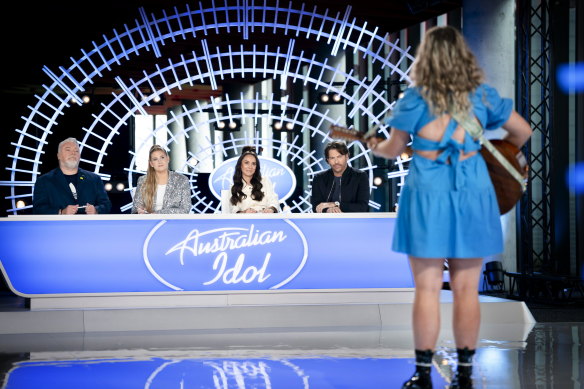 "The road trips allow Harry, Meghan, Amy and Kyle to go out into small-town Australia, knock on doors, meet great talent and give them the chance to sing, to literally audition from their bedrooms, or their garages, or at their schools," Dening says. "Harry went to Scone, Meghan went to Alice Springs, Amy went to Cairns, Kyle went to the ACT.
"One girl who'd applied, we visited her in a fish and chip shop. She always had a dream to become a singer and her mum and dad felt it was more important for her continue with the family business. So the producers and Kyle wanted to surprise her in the fish and chip shop. She got the chance to audition right then and there for Idol."
In an age more alert to discrimination and inappropriate comments, Idol's new range of judges will be scrutinised for language and appraisal boundaries. Few would expect comments such as Dickson's infamous advice to contestant Paulini Curuenavuli in 2003 (to "choose more appropriate clothes or shed some pounds") to return.
Even Sandilands, known for off-colour, blunt and cutting remarks on-air, says he has mellowed, the result of getting older and becoming a father.
"I still have the arsehole in me and I'm still very honest," he says. "But I don't get enjoyment out of their failure any more. I'm more empathic because I do understand what they're going through.
"They're going to be riddled with nerves. They're walking in there and they've never been on a TV set before and that can actually make your throat close.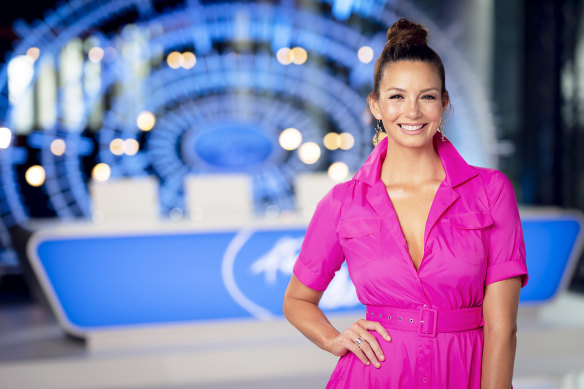 "I don't want to lose anyone good over just trying to make a TV moment. I really do want people to succeed if they want to do this for a living."
For Coulter, co-hosting Idol's new series is proof an elimination from the show is not a career curse.
"The music industry is a tough place," she says. "It's not for everyone. Some people aren't cut out for it and that's OK. Some people take a lot longer to get used to it. It can be brutal and unforgiving.
"But it also welcomes you with open arms. There's an amazing community of artists, musicians, songwriters and producers who can help people find the road they are going to travel on."
Loading
Idol is also being presented in an entirely different media landscape since it last appeared. Some contestants in 2023 have large social media followings, with broad experience honing their image and performance skills online. Others are rough diamonds with no experience or even a whisper of a fan group.
"It will be very interesting to see how the effect of social media plays out throughout the series," Dening says. "Essentially, we want Idol's live shows to feel like major events and capture that energy and excitement of being live.
"We want people to tune in and feel like their heart is racing, whether they're on the stage, or me behind the camera, or viewers sitting at home on the couch biting their nails."
Or, in a feverish passion for their favourite idol-in-the-making, crying.
Australian Idol is on Seven on Mondays at 7.30pm, and SevenPlus.
Find out the next TV, streaming series and movies to add to your must-sees. Get The Watchlist delivered every Thursday.