Nothing beats a festival. Abandoning the stresses of life, the warm flood of joy when that banger comes on, and seeing thousands of strangers who worship music as much as you – it's heaven on Earth. What more could you want?
Well, if we're being honest, we wouldn't mind better weather. Arguably the worst part of a music festival is looking at the sky and trying to figure out if you should wear a t-shirt, hoodie, or waterproof coat.
If you feel the same, Croatia might be a shout for 2023. With sunny skies, gorgeous beaches, countless parties, and some of the hardest lineups you've ever seen, Croatia has become something of a dance music Mecca in the last decade.
To help you choose from the many festivals in Croatia, we've put all the best offerings below. If your heart beats for electronic tunes, they're certainly worth checking out. So let's get stuck in. 
Membrain Festival
When: Thursday 3rd – Sunday 6th August 2023 
Where: Martinska in Šibenik, Croatia 
2023 lineup: TBA
Love a bit of underground bass rumbling through your bones? Membrain is a small festival run by bass music lovers that strives to nurture its community while sticking with the original ethos that sparked the underground bass movement. While we don't have a 2023 lineup yet, the festival regularly delivers both the hottest names with up-and-comers on the scene. 
This atmosphere at Membrain has been compared to old-school raves while still keeping with the times, pushing the boundaries and exploring the scope of the underground bass sound. It all goes down over in Martinska, a typical Croatian paradise with sun, sea, and lush pine trees. Sounds absolutely incredible if you ask us.
---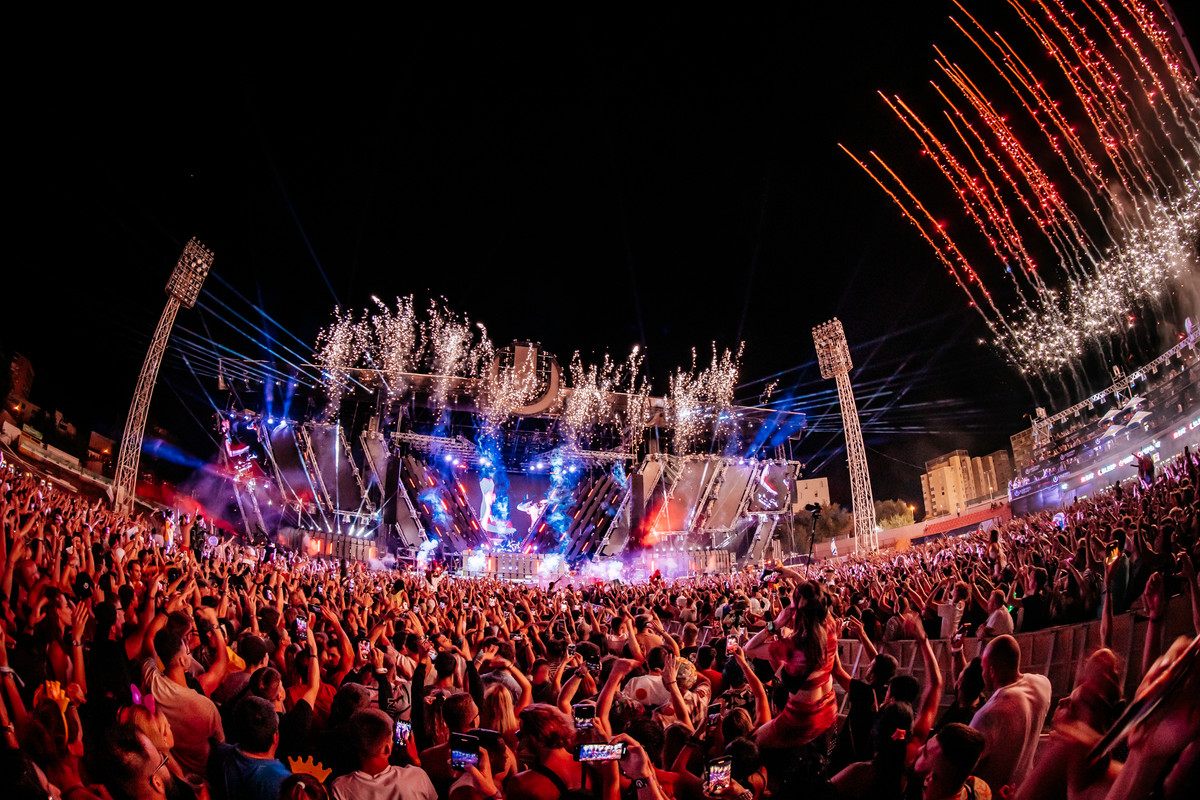 Photo: Ultra Europe / Facebook.com 
When: Friday 7th – Sunday 9th July 2023
Where: Park Mladezi in Split, Croatia
2023 lineup: TBA
Ultra Europe, one of the world's biggest dance music brands and festivals, will return to Croatia this year for another huge celebration of banging tunes and unity. 
We don't have the lineup for 2023 yet but trust us when we say they're always huge. Like, massive. Many of the biggest, hottest names in electronic music wow the Ultra audience with out-of-this-world lighting, visuals, and wild pyro. To give you an idea of what to expect, 2022 saw Nina Kraviz, Afrojack, Tiesto, Martin Garrix, and Armin Van Buuren tear up the decks.
Easily one of the best festivals in Croatia, Ultra is a shout for any electronic fan. And, with it all going down in Split, you can enjoy stunning beaches, sights, markets and more while you're there!
---
When: Thursday 20th – Thursday 27th July 2023
Where: The Garden in Tisno, Croatia
2023 lineup: TBA 
Combine the irresistible sounds of forward-thinking electronic DJs with the freeing, easy-going vibes of the beach, and the result is Suncebeat. 
Suncebeat is the longest-running dance festival to go down in The Garden, welcoming music lovers to surround themselves with friendly faces and banging tunes every year. Committed to throwing the most welcoming, unpretentious party of the year, the festival curates diverse lineups with a focus on pioneers of the genre, while keeping its parties super laid-back.
Sadly we don't have 2023's lineup yet, but 2022's The Blessed Madonna, Horse Meat Disco, Dave Lee ZR, Kerri Chandler, Dan Shake, Arielle Free, and many others blow the crowd's minds. Stunning location + a soon-to-be-announced incredible lineup + immaculate vibes = a festival that sits on top of many people's bucket lists. 
Tickets for SUNcéBeat 2023
Ticket waiting list for SuncéBeat Festival 2023
Tickets you want not available? We know it's frustrating, but don't worry we've got your back. Join the waiting list below and we'll reserve you tickets if they become available.
---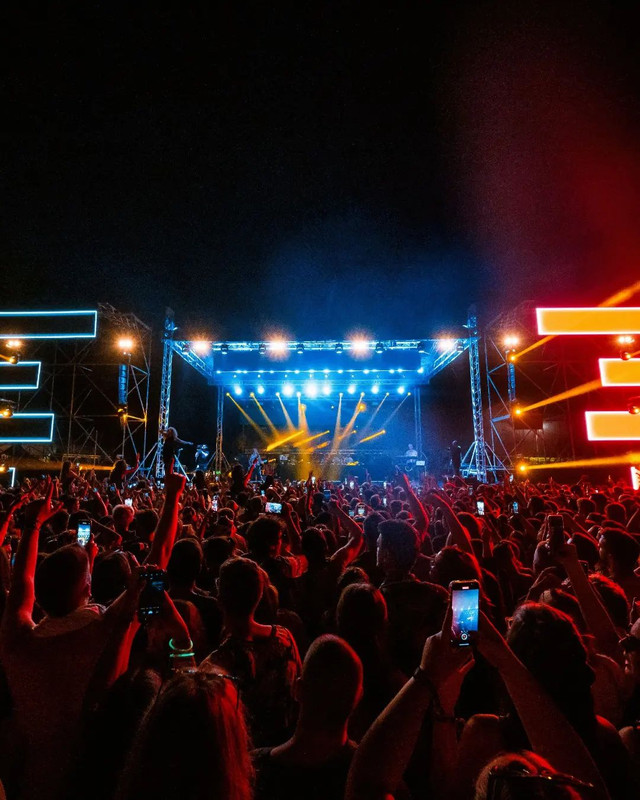 Photo: Sea Star Festival / Facebook.com
When: Friday 19th – Saturday 20th May 2023
Where: Stella Maris resort in Umag, Croatia 
2023 lineup: The Prodigy, Indira Paganotto, and many more TBA
Two-day party on the beach with an incredible soundtrack? You don't need to ask us twice! Sea Star Festival 2023 is already looking brill with The Prodigy and Indira Paganotto on the lineup. Pair this with glorious sunsets spilling a hazy spotlight of orange over clear turquoise waters, and, well, it already sounds like heaven.  
Bringing electronic, house, techno, and a splash of indie, Sea Star has been blessed to us by those behind Serbia's EXIT Festival (also a brilliant fest, by the way). And like EXIT, Sea Star has gorgeous surroundings to explore in between sets.
---
Dekmantel Selectors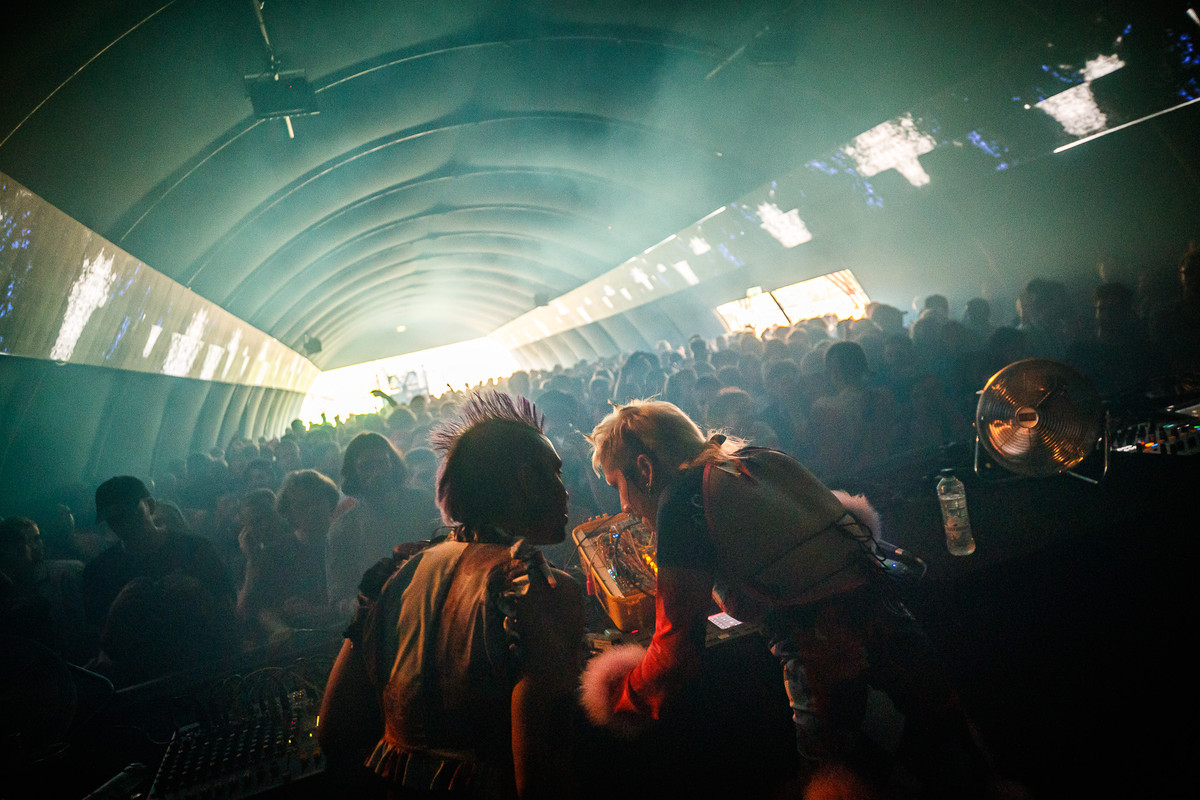 Photo: Dekmantel / Facebook.com 
When: Thursday 24th – Sunday 28th August 2023
Where: The Garden in Tisno, Croatia
2023 lineup: Ben UFO & Moopie, Eris Drew, Octo Octa, Shanti Celeste, Hunee, and many more
We don't know about you, but a five-day "celebration of sun, music, and togetherness" is right up our street! Back in The Garden for its seventh year, Dekmantel will bring up-and-coming DJs alongside more seasoned party starters to the Adriatic Coast. 
Alongside soothing tunes at the Beach Bar, experimental sounds at the Nest, and more music at Beach Main and Magnolia, there'll be huge boat parties sailing the clear waters too. Smaller than many other fests, Dekmantel preserves its intimate vibe each year. Secluded and small with the best tunes that play until the early hours, Dekmantel Selectors is paradise. 
---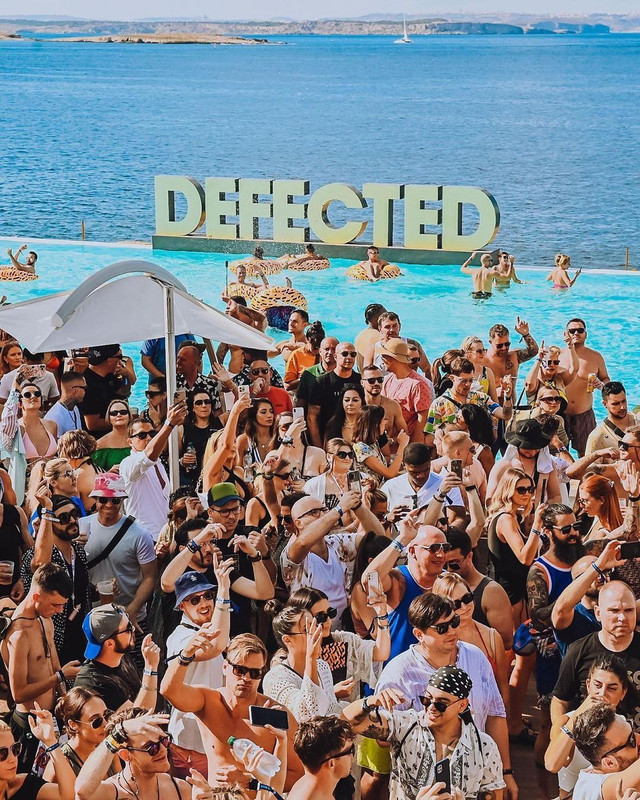 Photo: defectedrecords / Instagram.com 
When: Thursday 3rd – Tuesday 8th August 2023
Where: The Garden in Tisno, Croatia
2023 lineup: Dan Shake, Bradley Zero, Horse Meat Disco, Natasha Diggs, Nightmares On Wax, Todd Edwards, Monki, Sam Divine, The Shapeshifters, Dunmore Brothers, Ferreck Dawn, and many more
If you love house music, chances are you'll already be familiar with Defected Records, the team behind this stunning house festival. Celebrating inclusivity and escapism under the sun and stars. Defected is sure to be, yet again, one of the best festivals in Croatia in 2023. 
Most of the lineup has been released, and it's looking lovely, with Dave Lee ZR, Low Steppa, Luke Solomon, and Paige Tomlinson among those to set the party vibes. So you and around 5,000 other partiers can enjoy six days of hedonism to the sounds of over 100 DJs and live acts in paradise. It's a no-brainer for us!
---
Dropzone Festival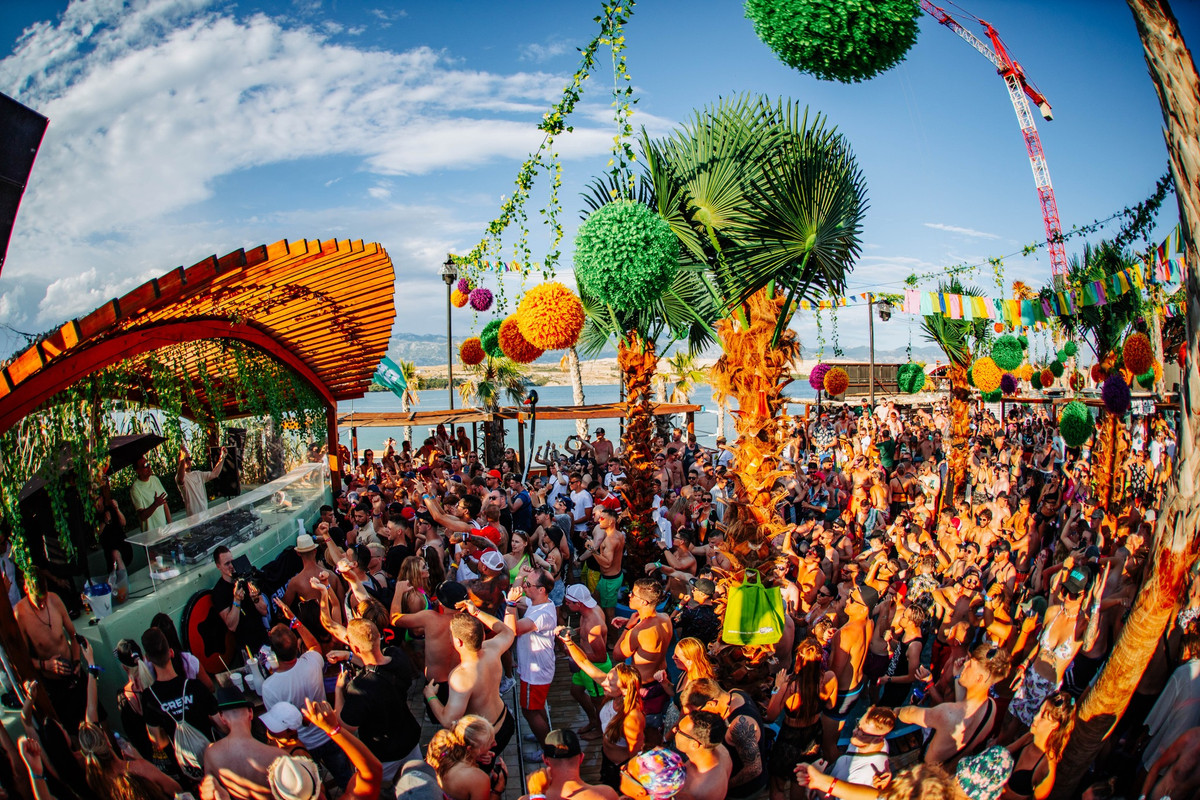 Photo: Dropzone / Facebook.com 
When: Monday 3rd – Thursday 6th July 2023 
Where: Zrce Beach on Pag Island, Croatia
2023 lineup: Warface, Darren Styles, Bassbrain, Adrenalize, Riot Shift, The Purge, and many more TBA
Prefer harder tunes? Perhaps Dropzone, with its hardstyle offering is more you. Catch the wildest DJs up close as you rave your way through the fest at pool parties, boat raves, and wild performances from sunrise to sunset. 
Only the first phase of the lineup has been released, but it's already looking killer with huge names from the scene, like Warface and Darren Styles, set to command crowds in fierce raves. All of this in front of the Adriatic coast? Absolute scenes.  
---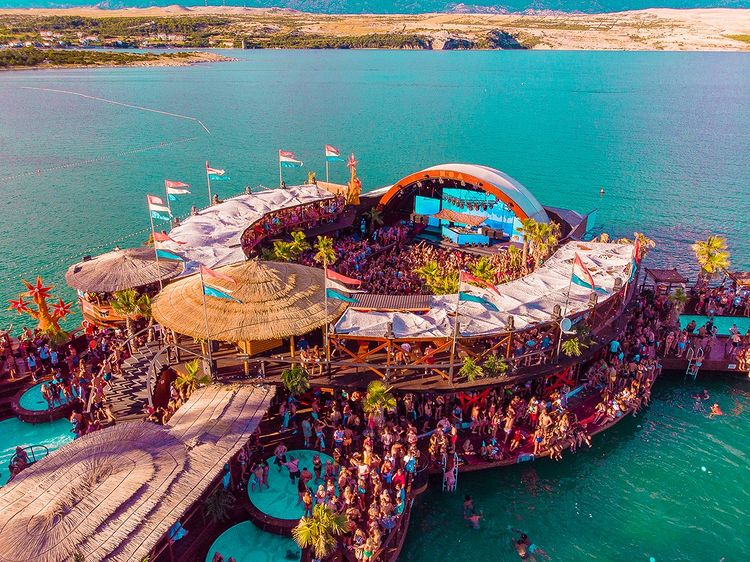 Photo: Hideout Festival Croatia / Facebook.com
When: Sunday 25th – Thursday 29th June 2023 
Where: Zrce Beach on Pag Island, Croatia
2023 lineup: Alan Fitzpatrick, Honey Dijon, Andy C, Chase & Status, Sonny Fodera, Ewan McVicar, Patrick Topping, Bru-C, Eliza Rose, Harriet Jaxxon, Ben Hemsley, Gorgon City, Bad Boy Chiller Crew, and many more
Jeez, talk about a massive lineup! Hideout Fest is back with a mammoth-sized lineup covering a fair few genres, including techno, drum and bass, house, disco, UKG, bassline, and more. With huge, jaw-droppingly beautiful mountains around it, over 100 of the best electronic artists, pool, boat, and secret beach parties, it's no surprise Hideout has sold out every year since it started. Parties on parties with killer tunes in an unreal location – we mean, come on, it's a must! 
---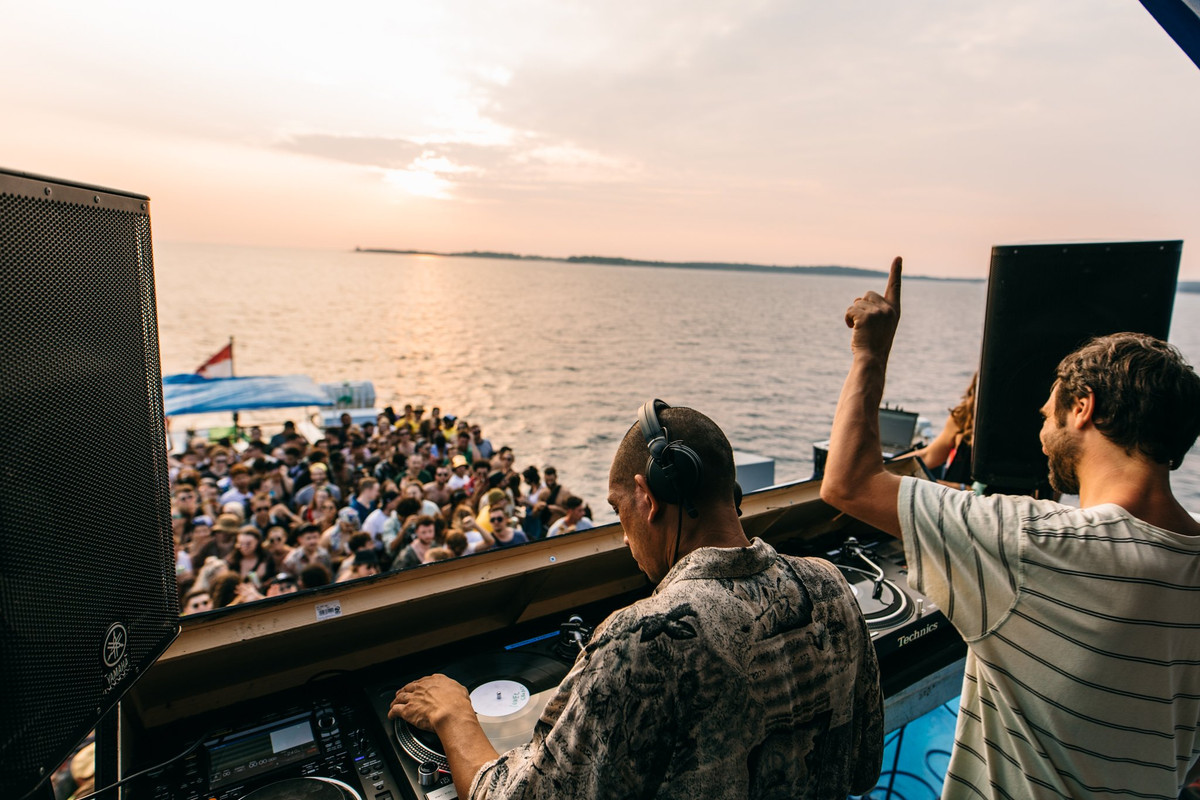 Photo: Dimensions Festival / Facebook.com 
When: Thursday 31st August – Monday 4th September 2023 
Where: The Garden in Tisno, Croatia
2023 lineup: Lena Willikens, Helena Hauff, Roza Terenzi, Objekt, DJ Stingray 313, and many more 
Delivering a solid programme of house, techno, minimal, breaks, disco, electro, drum and bass, and more, Dimensions is a fest with a reputation for chill, happy crowds. 
If you plan on heading to Dimensions, you better have some stamina! Parties that rage on until 6 am are common here, as are boat parties, visits to Barbarella's (Croatia's biggest club), after parties – basically just loads of parties. But with a capacity of just 5,000, the fest still has an intimate atmosphere, allowing you to really get lost in the music. Dedicated to great sound quality, fantastic artists, and creating an incredible atmosphere, Dimensions is simply brilliant. 
Click or tap here to check out the 2023 lineup for Dimensions Festival
---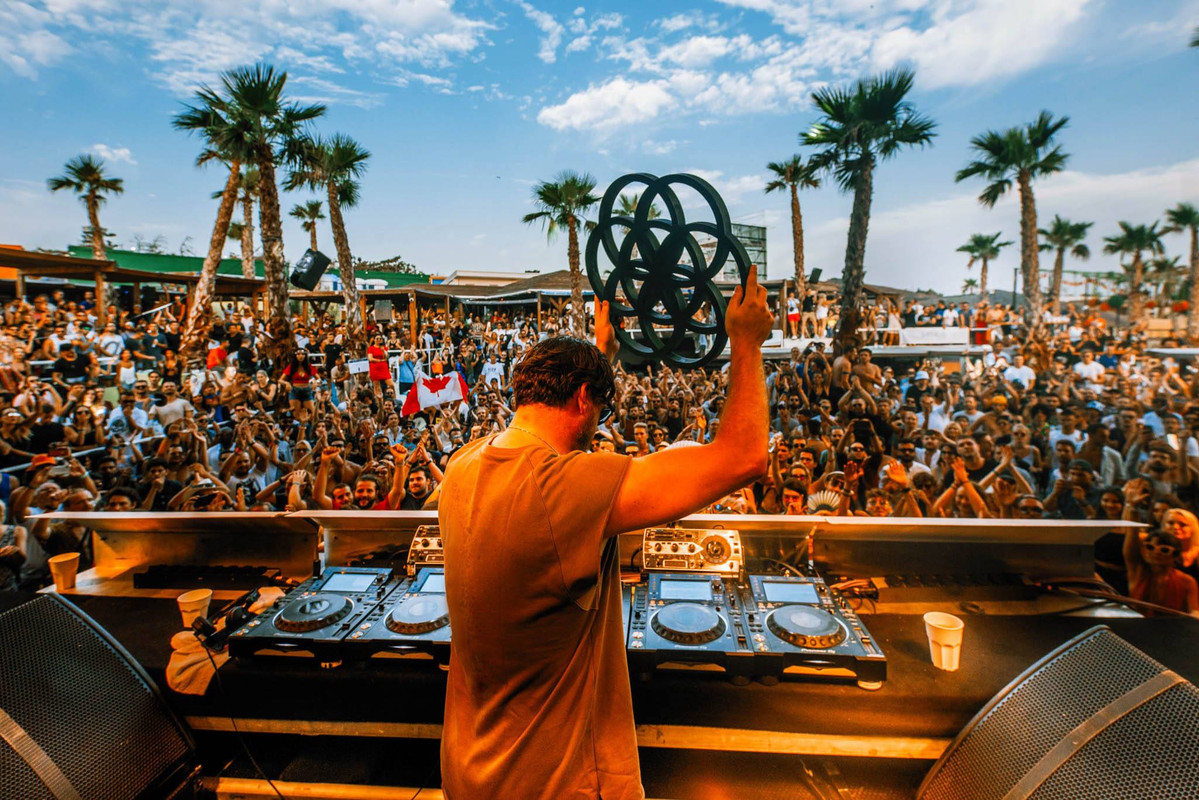 Photo: Sonus Festival / Facebook.com
When: Sunday 20th – Thursday 24th August 2023 
Where: Zrce beach on Pag Island, Croatia 
2023 lineup: Diplo, Richie Hawtin, Indira Paganotto, Seth Troxler, Sven Vath, Ben Bohmer, The Martinez Brothers, Lilly Palmer, Maceo Plex, Pawsa, 999999999, Loco Dice, Kolsch, FJAAK, and many more
Immediately smashing it with that lineup, Sonus Festival is only getting started, with more artists to be announced soon. Sonus recruits over 60 artists each year, typically of the house and techno genres, to soundtrack the party of a lifetime spanning five days and nights. You can find both international and underground champions soundtracking this summer rave with names like Diplo and Mochakk on the roster for 2023. 
In between sets, you can discover tiny, hidden beaches, boat parties, pre-parties, after-shows and more. Situated on Zrce Beach where the water is clear, the palm trees stand tall, and the sun shines in the sky, it's a beautiful spot for a much-loved festival.
---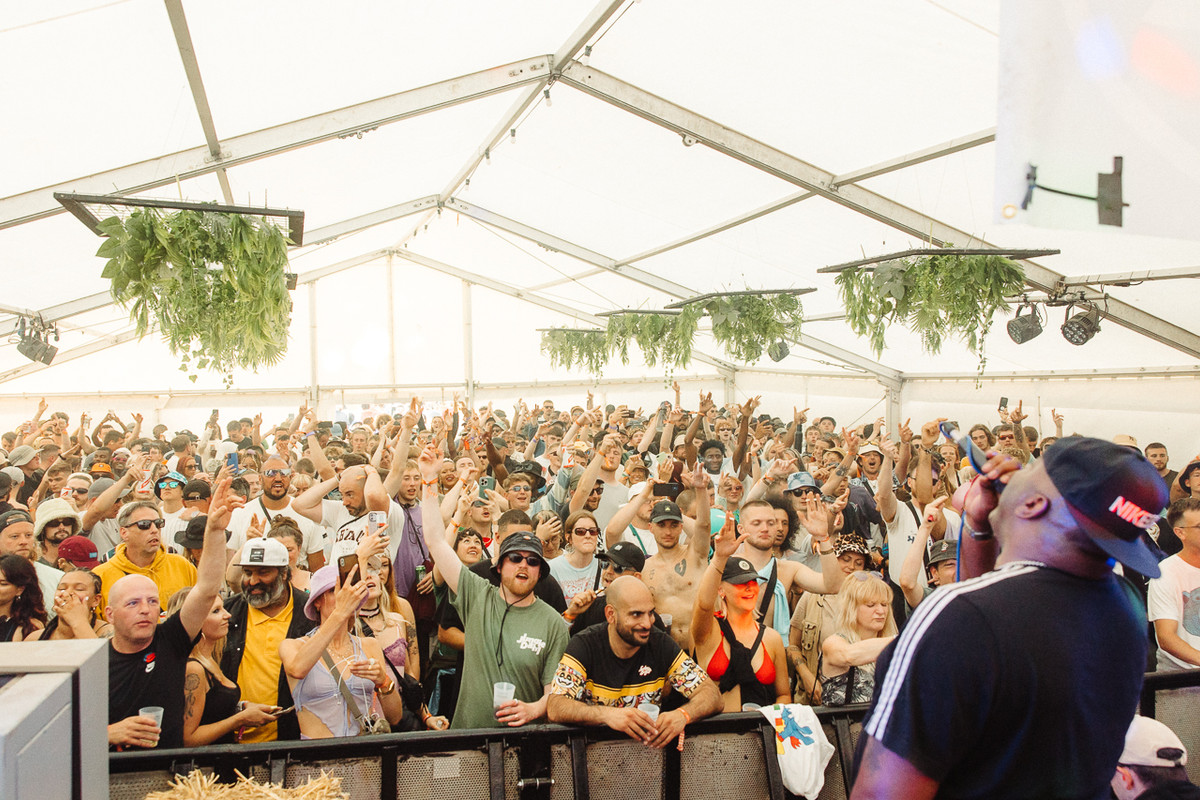 Photo: Outlook Festival / Facebook.com 
When: Thursday 27th July – Tuesday 1st August 2023
Where: The Garden in Tisno, Croatia
2023 lineup: TBA
Situated on its own private bay, Outlook Origins welcomes killer artists from drum and bass, reggae, grime, UKG, hip hop, dubstep, and beyond, allowing punters to chill or rave on the beach.
Afterparties go down at Barbarella's, an outdoor club, so you can continue to enjoy banger after banger while making the most of Croatia's lovely weather and rave as the sun begins to wake. We're still waiting on a lineup announcement, but 2022 saw Nia Archives, Chimpo, Mungo's Hi Fi, and Eva Lazarus on the decks, so we know this year will be top. 
---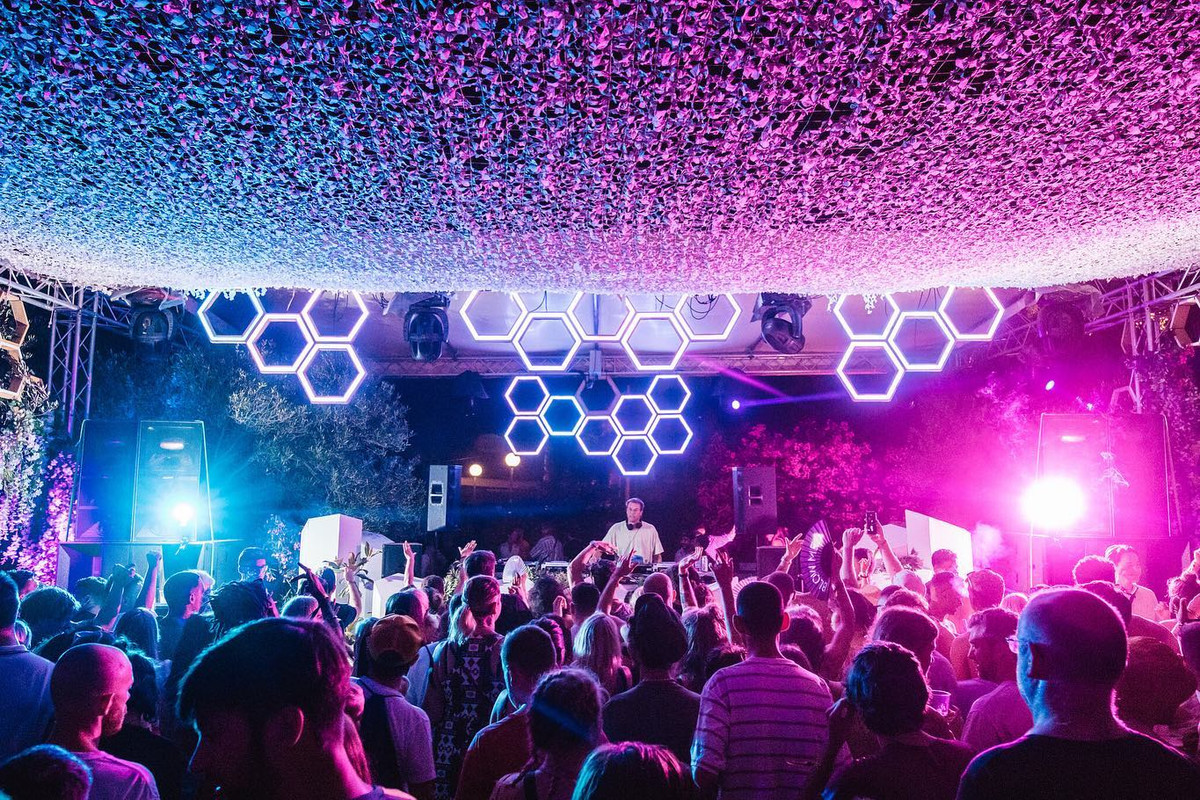 Photo: Love International Festival / Facebook.com
When: Wednesday 12th – Tuesday 18th July 2023
Where: The Garden in Tisno, Croatia
2023 lineup: Chaos in the CBD, Eliza Rose, Shanti Celeste, Horse Meat Disco, Palms Trax B2B Job Jobse, Luke Una, and many more
If you're heading to a festival on your own this year, Love International might be the best shout. It's known for its loving and liberating atmosphere (peep the name: Love International), being an easy place to make friends, and, of course, the music is top. With all this in a beautiful place, is there a better environment to make festival buddies? Honestly, it's unlikely. 
In the way of music, you'll find house, techno, disco, dub, reggae, funk, and Balearic sounds emitting from the stages. As with many Croatian festivals, at Love International, boat parties and the occasional visit to the open-air club Barbarella's are common practices. 
---
With so many party activities and the best names on the scene providing tunes, it's clear why Croatia is becoming such a popular destination for fans of music festivals. So which of these Croatia music festivals have you got your eyes on? To be honest, no matter which you choose, you're in for the time of your life. 
---
---
Check out our What's On Guide to discover even more rowdy raves and sweaty gigs taking place over the coming weeks and months. For festivals, lifestyle events and more, head on over to our Things To Do page or be inspired by the event selections on our Inspire Me page.


Header: Hideout Festival Croatia / Facebook.com