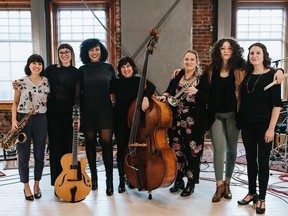 Reviews and recommendations are unbiased and products are independently selected. Postmedia may earn an affiliate commission from purchases made through links on this page.
Article content
It's been another strong and diverse year for made-in-Canadian jazz recordings, with massive talents from Newfoundland to Vancouver chipping in must-listen albums.
Article content
Even if compact discs have been supplanted by streaming services, the country's still-growing community of jazz artists and composers continued to release albums in 2022 that were rich with top-drawer original compositions and definitive covers.
Article content
Given that jazz is such an inclusive genre, the year's top Canadian examples range from heart-melting torch songs to hard-swinging, bop-based tunes to hyper-rhythmic Latin jazz to distinctly 21-century sounds in which advanced improvising wends through tricky but riveting musical territory.
Critical distinctions aside, the 10 albums lauded below have in common a mix of adventurousness and poise that distinguishes the best jazz going.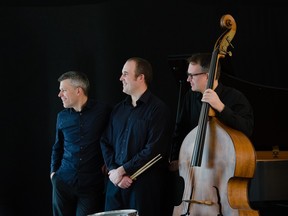 Florian Hoefner – Desert Bloom (Alma Records)
The St. John's, Nfld.-based pianist and composer takes his finely wrought but emotionally impactful music to another level on his latest trio recording. As complex as Hoefner's music may be, it's always vibrant and vivid. Toronto-based musicians Andrew Downing on bass and Nick Fraser on drums are utterly in sync with Hoefner's musical vision.
Article content
Jim Head – Prismatic (Bent River Records)
The Edmonton-based guitarist leads a powerful but limber quintet through exceptional compositions that proudly represent jazz's modern mainstream. This expressive, fully realized album stands toe to toe with the forward-thinking yet tuneful music out of New York that inspired it.
Article content
Rafael Zaldivar – Rumba (Effendi Records)
The Montreal-based pianist deftly fuses Afro-Cuban rhythms with fierce modern jazz explorations. World-class guest stars such as trumpeter Ingrid Jensen, guitarist Kurt Rosenwinkel and drummer Teri-Lyne Carrington pitch in.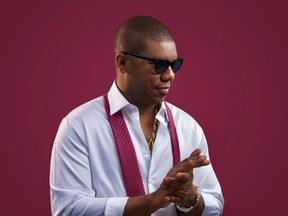 Diana Panton – Blue (Self-released)
It's hard to imagine that there could be more beautiful versions of this album's 15 sad songs of lost love. Hamilton-based vocalist Panton chose her material with a connoisseur's taste and she sings these lesser-known treasures impeccably, surrounded by the musical greatness of pianist Don Thompson, guitarist Reg Schwager, bassist Jim Vivian, saxophonist Phil Dwyer, and on some tracks, the Penderecki String Quartet.
Article content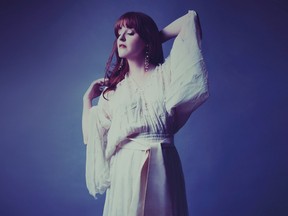 Luis Deniz – El Tinajón (Modica Music)
While the Toronto-based alto saxophonist already has a Grammy nomination and a Juno Award to his name, El Tinajón is his expansive debut as a leader. It's a bracing and personal modern jazz outing, with a deep seam of rhythm from Deniz's Cuban heritage and unfettered throwing down in the studio.
Article content
RJ LeBlanc – Heyday (Multiple Chord Music, Bent River Records, and Diese Onze Records)
The Montreal-based electric bass virtuoso and composer happily welcomes many influences to this large and well-cast musical party, from fusion jazz to '90s rock to R 'n' B and dubstep. The superbly executed, high-energy results are enthralling.
Article content
Neil Swainson – Fire In The West (Cellar Live)
This post-bop session is a better-late-than-never gem, following the 1987 debut album from an always-in-demand bassist, composer and linchpin of Canadian jazz. Saxophonist Kelly Jefferson, trumpeter Brad Turner, pianist Renee Rosnes and drummer Lewis Nash sink their teeth into Swainson's meaty compositions. Alluring improvising results.
Kate Wyatt – Artifact (Self-released)
Here's another debut album that doesn't sound like one, given how fully formed and confident the Montreal-based pianist sounds. Her spacious compositions prompt ear-catching and far-roaming playing from trumpeter Lex French while bassist Adrian Vedady and drummer Jim Doxas are an unbeatable rhythm team.
Article content
The Ostara Project – The Ostara Project (Cellar Live)
Co-led by Vancouver bassist Jodi Proznick and Toronto pianist Amanda Tosoff, the Ostara Project does more than address the gender gap in jazz. On its debut recording, this septet of Canadian women offers vibrant, upbeat sounds with striking sparks and cohesiveness. Vocalist Joanna Majoko and drummer Sanah Kadoura are revelations.
Article content
Steve Kaldestad – Live at Frankie's Jazz Club (Cellar Live)
Here's some very persuasive proof that the pandemic has not killed off jazz clubs or the visceral recordings that are made when superb musicians perform in them. Vancouver saxophonist Kaldestad is as melodic as they come on this hard-bop session recorded at Frankie's Jazz Club, which itself sets the standard for intimate and classy jazz venues in Canada.
A baker's dozen of honourable mentions, in alphabetical order:
Chris Andrew – Home (Chronograph)
Ernesto Cervini – Joy (TPR Records)
Jacob Chung – Epistle (TPR Records)
Hilario Duran and David Virelles – Front Street Duets (Alma Records)
Lauren Falls – A Little Louder Now (Self-released)
Sam Kirmayer – In This Moment (Cellar Live)
Gentiane MG – Walls Made of Glass (TPR Records)
Ryan Oliver – With Strings (Cellar Live)
Jean-Michel Pilc – Alive: Live at Dièse Onze, (Justin Time)
Yannick Rieu – Qui Qu'en Grogne (Yari Productions)
Way North – New Dreams, OId Stories (Self-released)
Cory Weeds With Strings – What Is There To Say? (Cellar Live)