The 1970s disco craze inspired the Spider-Man villain Hypno-Hustler and his hypnotic backup singers, the Mercy Killers.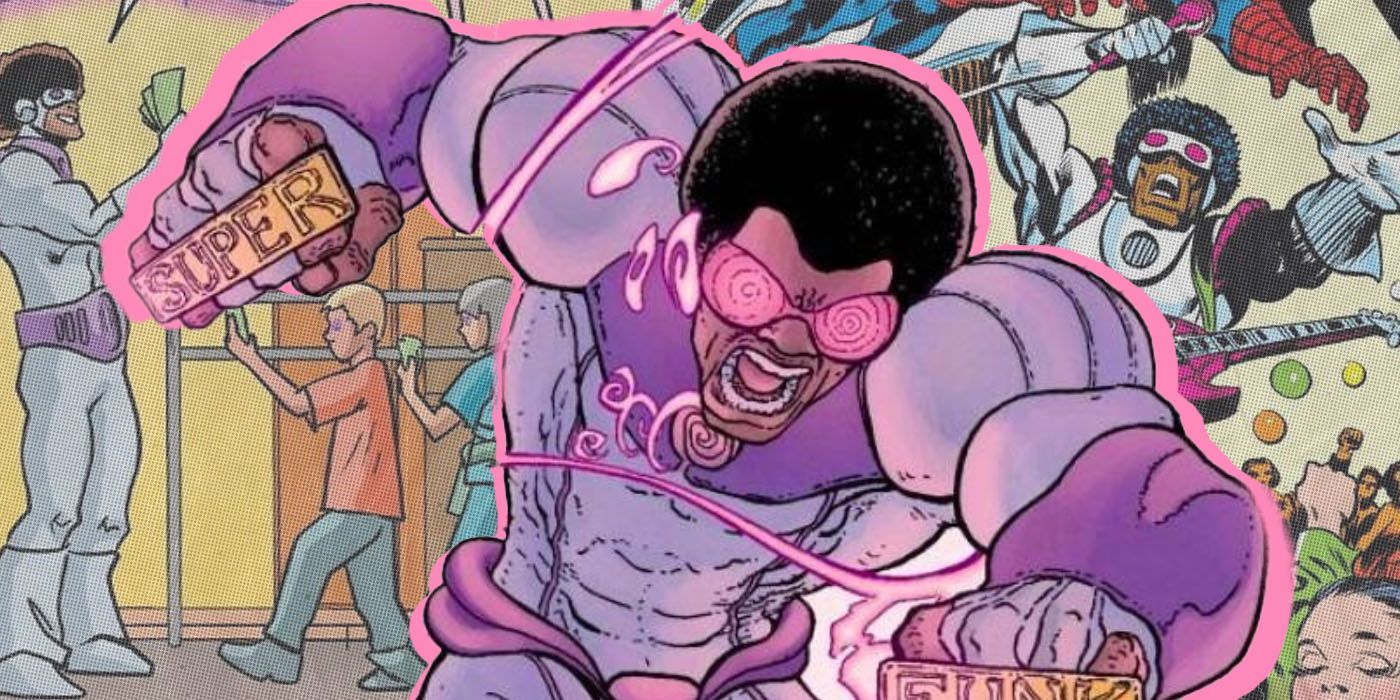 The 1970s disco craze gave birth to the eccentric swindler Hypno-Hustler in Marvel Comics. With limited appearances in comics, he's one of the more obscure Spider-Man antagonists, but he does have a minor tie to a famous Marvel supervillain. Hypno-Hustler is one of Spider-Man's goofiest foes, but he's gaining ground as an intriguing character amidst the buzz of a possible Sony film in the works. Hustler's true superpower is the campy fun he brings to the web crawler's mythos.
Following the debut of the film, Saturday Night Fever, Marvel introduced Hypno-Hustler when Peter Parker visits a 'disco palace'. Hustler and his backup singers the Mercy killers provide the gags as a frustrated Spider-man says: 'Is there no end to this goofball's gimmicking?' At least for now, the Hustler proves an enduring antagonist, deserving a look back at his groovy powers and history in the Spider-Verse.
RELATED: One of Spider-Man's Biggest Fans Deserves to Be in The Spider-Verse
Hypno-Hustler's Gimmicks Include Special Boots and Back-up Singers
1976s Peter Parker: The Spectacular Spider-Man #24 (by Bill Mantlo and Frank Springer) opens with a distracted Peter Parker. After his failure to graduate on time, multiple romantic suitors, and Aunt May being admitted to the hospital, Parker plans to hunker down with his textbooks and avoid further diversions. Parker's friends have other plans, throwing him an 'ungraduation party.' Escorting him to the Beyond Forever Disco, parker's friends dress him in a Travolta-style black-and-white tuxedo. Parker's Spider-Man confronts his strange enemy after Hypno-Hustler (and his backup singers, the Mercy Killers) hypnotizes the audience and pilfers their valuables.
Hypno-Hustler, also known as Antoine Desloin, is from Corona Park, in Queens, New York. Desloin's super abilities are as flamboyant as his disco-theme outfit. He sports a silvery-white super suit of his design and plays a hot pink guitar. Hustler has special goggles, hypnotic lenses, and bots with retractable blades on their soles and gas-expelling capabilities. He also wears ear muffs to block out the hypnotic voices of the Mercy Killers. Peter Parker's Spider-Man finds that Hustler's voice, coupled with the disco's music and flashing lights, contributes to the overall hypnotic effect. The only way the wall-crawler can withstand Hustler's hypnotics is to stuff his ears with balled-up webbing.
RELATED: Spider-Man's Toughest Enemy Has Been a Hero Longer Than a Villain
Hypno-Hustler's Dramatic Comeback (and Death) in Spider-Man: Reign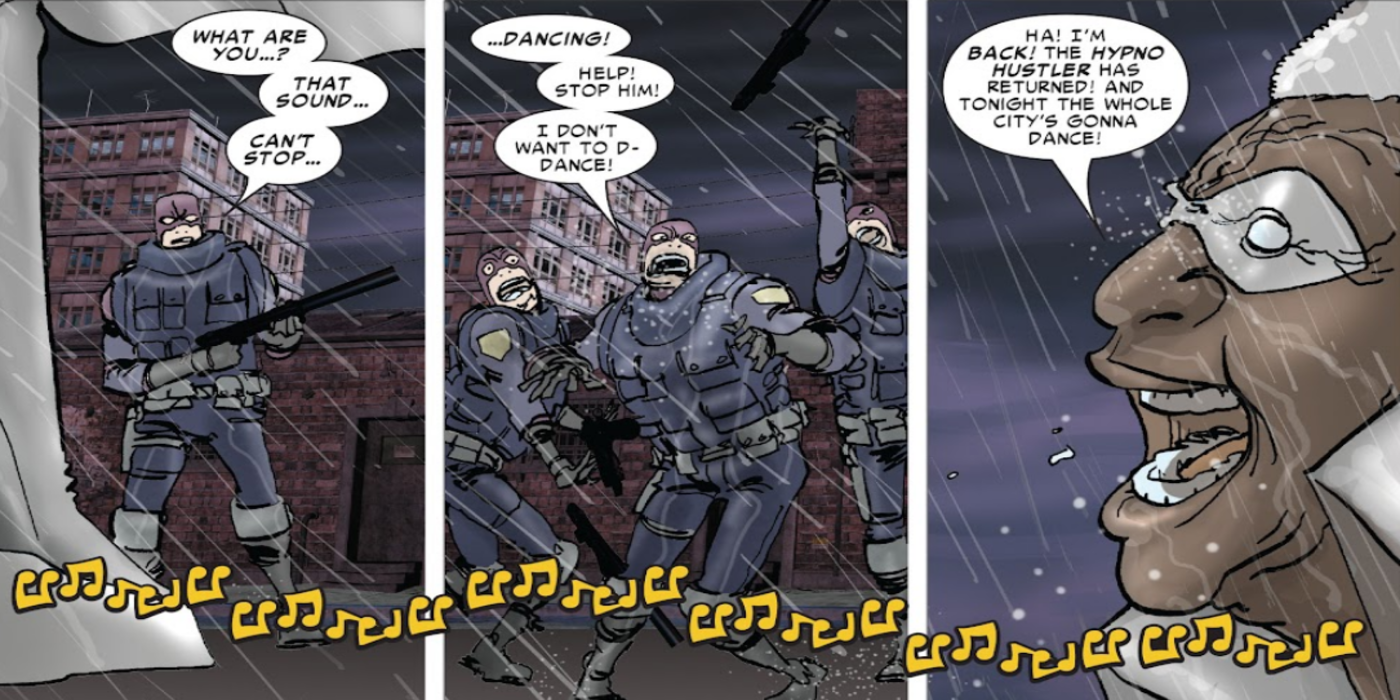 Hypno-Hustler made a few more appearances in Marvel Comics, attending Vil-A-Non meetings for reformed villains, and guarding Tombstone while incarcerated in the 'Cage.' His most dramatic role was in the alternate universe of Spider-Man: Reign #2 (by Kaare Andrews and Jose Villarrubia) when he comes out of retirement as an aged supervillain with white hair calling himself the 'Godfather of Funk.' Spider-Man's throw-back baddie appears without his hot pink trimmings, toting an old boom box. In this scene, Hustler offers Spider-Man some 'old-school help' by hypnotizing the authoritarian government's Reign officers. Hustler appears to die in this scene, shot down by Regin forces.
The felonious disco star is set to make another comeback though, this time on-screen. A film centered on Hypno-Hustler is in the works, starring Donald Glover. A feature film about the lead singer of the Mercy Killers is a grand gesture of comedy backing up a comic franchise known for its lead hero's corny jokes. Negative reviews of this over-the-top baddie aside, Spider-Man fans are discovering or revisiting Hypno-Hustler, and pop culture is now caught in his trance.