Speaking to Emma Shapplin on the phone, you'd probably have a hard time believing that this soft-spoken person with the high-pitched, gentle voice quavering on the other side of the line is also a powerful performer whose rich, enchanting vocals leave auditoria walls, as well as fans' hearts, trembling night in night out.
Sweetly, the accomplished French soprano shared about her excitement returning to Israel and reuniting with her loyal fans for the first time since 2019. She admits she has a particularly special connection with the local audience as fans have showered her with love and support endlessly down the years.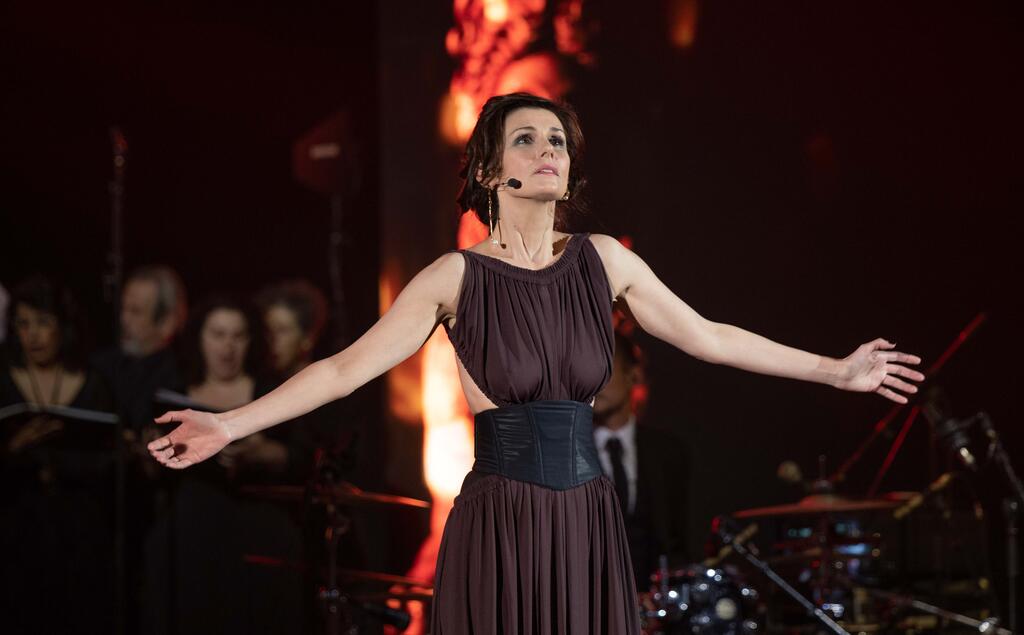 "I wish I could stay longer because I always get just a glimpse of the country," she says, recounting fond memories from her past trips to the country, visiting anywhere from the Negev desert in the south, through Jerusalem and Tel Aviv, and Haifa in the north.
She cites the amicable people and warm Mediterranean atmosphere as her favorite parts about the Holy Land, which she says she "soaks up like a sponge."
Shapplin adds that while she had encountered some criticism in the past for performing in Israel, but she prefers not to dabble in politics and "spread light and positivity" instead.
On January 31, 2023, the 48-year-old chanteuse will take the stage at Tel Aviv's Bronfman Auditorium, accompanied by a live band and a choir, to perform a career-spanning set of crowd-pleasing favorites alongside songs off her latest album Venere.
Shapplin began her career in classical music before briefly delving into rock. However, she quickly returned to her opera roots, but with a more modern flavor mixed in with elements of pop, rock and even trance.
She has five studio albums under her belt which have gone on to sell more than 8 million copies worldwide. Her debut album Carmine Meo saw light in 1997, followed by Etterna in 2002, Macadam Flower in 2009, Dust of a Dandy in 2014 and her latest effort Venere in 2019.
But the enterprising singer does not stick solely to music and tries her hand at other art forms such as photography and painting as well. She apologized for the somewhat rushed interview, saying she was in over her head with work preparing for her debut exhibition.
Scheduled for January 19 at the Mercedes Benz Center in Paris and entitled "Japonism & Butô's imprint", the exhibition is a collection of eerie oil portraits based on photographs of Japanese butoh dancers taken by Shapplin on a stopover in Tokyo.
When asked whether she considers herself a perfectionist, Shapplin laughs and says "I don't know what is perfection. Sometimes accidents can be very surprising and beautiful too, but I'm trying to do my best and get closer to the primary idea," she says.