Beyoncé bounced back with her most ambitious album yet, Dry Cleaning got weirder, CMAT stole everyone's heart, and Gilla Band went further into unhinged sonic absolutism. Alan Corr and RTÉ 2fm's Dan Hegarty round up their favourite albums of 2022
Best Irish albums of 2022
CMAT – If My Wife New I'd Be Dead
CMAT – that's Ciara Mary-Alice Thompson – is from the wild west side of Dublin and she is Ireland's newest queen of country pop. She began the year with this debut album going to No 1 in Ireland and ended it with two sold-out shows in The Olympia. She has become one of the most talked about and gawped at new acts in Ireland and it's not hard to see why.
With her outré couture and torch and twang songs, you can call her kitschy and western. She dresses up her songs of heartbreak and self-doubt in killer melodies and the cheekiest wink this side of the Shannon.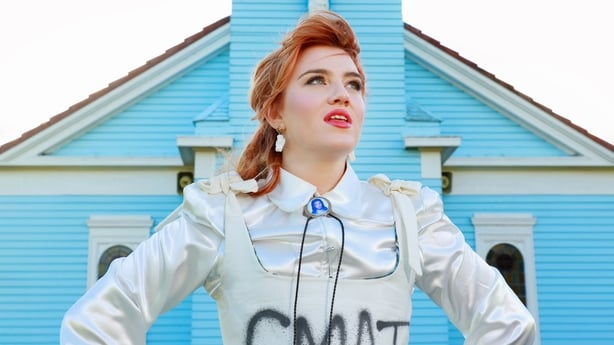 A genuine rapport with her fanbase has certainly helped. If My Wife New I'd Be Dead may froth over with fizzy country pop but there is plenty of emotional weight too. She does tacky brilliantly, but journeys into the sadness at the heart of the best country music on the techno country squelch of No More Virgos and the blear-eyed waltz of Groundhog Day (on which CMAT could be one of the flailing marathon dancers in Peter Bogdanovich's They Shoot Horses, Don't They?). Alan Corr
We need your consent to load this rte-player contentWe use rte-player to manage extra content that can set cookies on your device and collect data about your activity. Please review their details and accept them to load the content.Manage Preferences
Fontaines D.C. – Skinty Fia
If their debut album, Dogrel, was a snotty mission statement of punk swagger and defiance and their second album, A Hero's Death, recalled the post-punk long black coat mob, Skinty Fia is Fontaines' defining moment. Here is a band who dredge up Ireland's often dark history and refract it through a prism of Millennial scorn and sorrow. Skinty Fia means "the damnation of the deer" and the cover art features the extinct Irish elk – an embodiment of a lost Ireland.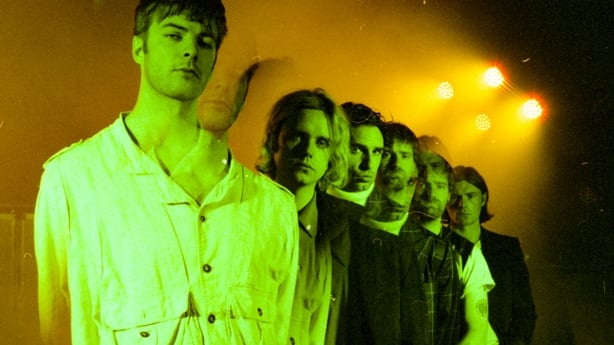 Fontaines and The Murder Capital have made the world safe again for literary punk and new wave austerity and Grian Chatten and co have the impervious confidence of a young men hitting their stride. Big Shot is a clangorous dirge with a slow-motion power chord slicing through the gloom and The Couple Across The Way is just Chatten with a lone accordion, but Fontaines also do something daring – they embrace the possibilities of great guitar pop on the likes of Jackie Down The Line and I Love You. Skinty Fia sounds like it has been around forever but also utterly new. AC
Kormac – Equivalent Exchange
Before we get to Kormac's current album Equivalent Exchange, has it really been six years since his previous album Doorsteps? Much has changed in the world since.
Equivalent Exchange features what you call an all-star cast of guest vocalists; Loah appears twice, as does Jafaris. They're joined by MayKay and Jack O'Rourke on the tracks Always The Sound and New Day respectively.
If you're planning on listening to this album, it might be handy to make sure that there's a dance floor nearby or, failing that, a clear space where you can throw some shapes. You can hear the level of work that's gone into shaping this album, but it doesn't detract from the enjoyment one bit. Dan Hegarty
Gilla Band – Most Normal
If Fontaines began to experiment with melodic guitar pop on their own terms, Dublin refuseniks Gilla Band (nee: Girl Band) voyaged deeper into unhinged sonic absolutism on their riveting third album. They are a band who make a virtue of stabbing gleefully at the button marked "self-destruct" on the mixing desk.
Nonsense lyrics, abrasive, corrosive guitars oblique and bleak vocalist Dara Kiely spraying scatter shot verse all over the deranged sound collage, Most Normal sounds like a warehouse full of malfunctioning white goods. Tracks like and Eight Fivers and Bin Liner Fashion have all the discreet charm of a pneumatic drill wielded by a dentist on formaldehyde, while Almost Soon takes harp-pin switches between conventional verse, chorus, verse, and lacerating ruination. You've haven't heard rock music bent outta shape like this since the heyday of MBV, The Pop Group, Rollerskate Skinny and The Birthday Party. Most Normal isn't an album you listen to. You experience it. It turns out the urge to destroy is creative. AC
Sinead O'Brien – Time Bend & Break The Bower
2022 has seen the arrival of a number of truly memorable albums. Skinty Fia from Fontaines D.C. gets my nod for Irish album of the year, followed closely by Sinead O'Brien's brilliant debut, Time Bend & Break The Bower.
If it's lyrical imagery you're after, O'Brien offers plenty, but it doesn't over-complicate the songs. Opening with the electronic pulses of Pain Is the Fashion of the Spirit, you're then greeted by standout tracks like The Rarest Kind, Like Culture and the outstanding Salt.
There's no place on the album for older favourites like Most Modern Painting or A Thing You Call Joy, but it doesn't need them. If you had to compare O'Brien to anyone, perhaps Horses-era Patti Smith might not be a bad one. Time Bend & Break The Bower is an album to remember for all the right reasons. DH
Just Mustard – Heart Under
This Dundalk band has clocked up more touring miles in 2022 than many acts would over five years. Propelling them around Europe and North America were the songs on their second album Heart Under.
You often hear people talking about light and shade when it comes to music, and if you were to apply this to Just Mustard, you'd find them cloaked in the shadows throughout Heart Under. It's such an easy album to listen to, but don't dare confuse that with easy listening.
On more than one occasion this year, I've listened to Heart Under during the same sitting as classics like My Bloody Valentine's Loveless and Kid A by Radiohead, and it doesn't sound out of place. DH
Telefís – a hAon/a Dó
Two albums that very much come as a pair. Telefís is Dublin producer Jacknife Lee, who has worked with U2 and R.E.M., and the late, great Cathal Coughlan, former front man of Microdisney and Fatima Mansions. Sadly, Cathal passed away last May after a battle with cancer. These two albums are further testament to his talent.
Cathal described Telefís as "theocratic electropop from the Irish diaspora" and they serve up mischievous and melancholic snapshots of a bygone Ireland of haunted dancehalls, glowering priests, and wonky old RTÉ quiz shows. The duo is, of course, named after the fledgling national broadcaster, which went on air at a time when a belt of a crozier was still a thing, and the guardians of Gaelic culture kept a beady eye on all things transgressive. Dev certainly wouldn't have liked Telefís. AC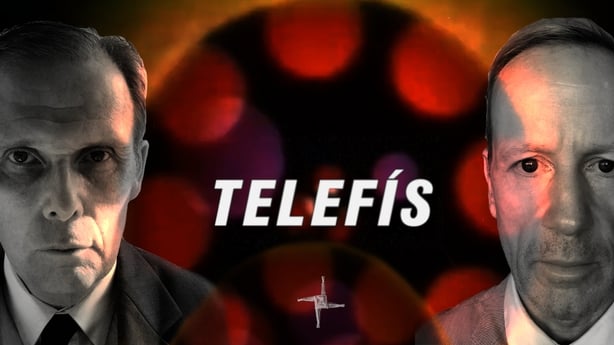 Best international albums of 2022
Beyoncé – Renaissance
If you thought the global-striding colossus had been quiet of late, she'd clearly been plotting something and this year Beyoncé bounced back with her most ambitious statement yet. It's hard to know where to begin with this sprawling, utterly haywire record. It's a 16-track, one-hour epic that never lets up in terms of inventiveness, swerve balls and bonkers scope. Weird pop, dancefloor bangers, and socio-politically-charged anthems all rub up against each other in what is a musical transfusion.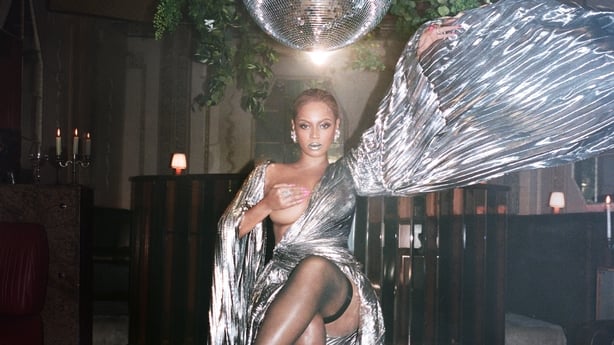 Take the closing track, Summer Renaissance, which artfully lifts lines from Donna Summer and Prince or Alien Superstar, which goes on flights of Afrofuturistic fancy. Not that she didn't already belong in the company of the timeless music forward-thinkers, Queen Bey truly entered the pantheon of the greats with Renaissance. It's an overpowering melange of afrobeat, 90s house and old skool disco. Consider my tiny mind blown. AC
Tess Parks – And Those Who Were Seen Dancing
And Those Who Were Seen Dancing by Tess Parks may not have fallen under the glare of the masses, but for those who had the pleasure of hearing it may agree that it's helped to make 2022's musical tapestry that little bit brighter.
Recorded between London and Los Angeles over two years, it's the follow-up to 2018's Blood Hot. From the slacker strumming of We Are The Music Makers And We Are The Dreamers Of Dream to the enchanting Good Morning Glory to the impossibly good Brexit At Tiffany's, it's an album that offers so much. DH
Harry Styles – Harry's House
More than proving that there is life after boyband hysteria, Master Styles' third album is the final word in sophistication. Pop-funk, pop rock, synth-pop and R&B styles and on Little Freak and Mathilda, acoustic introspection.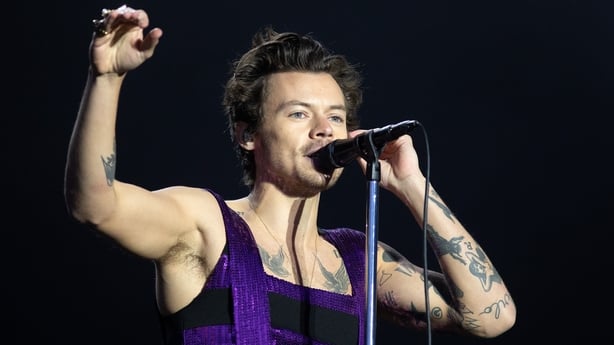 It has snatches of Paul McCartney in these melodic songs of self-reflection and self-doubt. The world fell in love with the smash hit single As It Was but there is so much more, such as the light as a feather Love of My Life, the irresistible pop bounce of Daydreaming and the extraordinary Boyfriends, which pivots on a Simon and Garfunkel-like guitar and features Harry's best vocal performance yet. AC
Wet Leg – Wet Leg
When you refer to something as a fun record, you might sound like you mean it's lacking in depth or substance. That's not the case here, but it should be pointed out that Wet Leg's self-titled is an absolute riot of a listen.
Armed with those big singles from 2021, it never dips in quality. In so many ways Wet Leg is part of the sound of the last 18 months, but those catchy choruses and guitar riffs often transport you back to the very best of what arrived in the mid-1990s under the banner of Britpop. DH
Big Thief – Dragon New Warm Mountain I Believe in You
Brooklyn-based Big Thief went for broke on their fifth album in five years – a sprawling double LP of 20 tracks with an elemental sweep and sense of ambition.
Take your pick from Change, a slow burn of sparse drums and peals of electric guitar, Time Escaping, a skittering and snaky thing with an incantatory feel, or the skittish Spud Infinity, a raise-the-dust hoedown bounding along on a bluegrass fiddle and a comically twanging jaw harp.
You really get the impression that the songs are just pouring out of Big Thief right now. There is a real alchemy at play between the four members, with front woman Adrienne Lenker doing oceanic hurt and joyous abandon with equal conviction and depth. A brilliant mix of indie rock and avant garde Americana, Dragon New Warm Mountain I Believe in You has the feel and atmosphere of a loose-limbed jamming session. AC
Kae Tempest – The Line Is A Curve
Out of all the albums that were due to arrive in 2022, this is one that many (me being one) were awaiting with an equal measure of excitement and expectation. Tempest teamed up with producer Dan Carey, and enlisted guests such as Kevin Abstract, Lianne La Havas, Assia, Confucius MC, and Grian Chatten of Fontaines D.C.
Perhaps the real beauty of The Line Is A Curve is that you'll find it next to impossible to absorb everything during early listens. It's an album that will continually reveal itself to you over time. Even after six months' worth of familiarity, you get impression that you're still leagues away from reaching the album's depths. DH
Dry Cleaning – Stumpwork
Was this the comedown after the acclaim and commercial success of the London band's debut album, New Long Leg? It's certainly a darker affair, the guitars are less clipped and now more exploratory. Superb vocalist Florence Shaw (think Phoebe Waller Bridge from Fleabag fronting a post-punk art rock band) is as ever the star of the show and her distracted, sometimes halting sprechgesang style is the thing that will alert you at once.
Kudos should also go to supremely gifted guitarist Tom Dowse, who weaves intricate webs and atonal textures which have won the band comparisons with Wire, Magazine, and Joy Division. The title track has all the jangle of The Smiths. Shaw sounds like she's making small talk on a bus with a stranger, although at one point her internal dialogue whirrs and she remarks, "nothing works, everything's expensive and opaque and privatised" For all that darkness and emotional vulnerability, Stumpwork it is extremely funny (for example, the song Gary Ashby is about an escaped family tortoise, obviously). AC
Spoon – Lucifer on the Sofa
30 years together next year, the band from Austin, Texas just keep getting better and better. This tenth album was somewhat of a breakthrough; it received the best reviews of their career and landed them their first Grammy nomination. You could say Spoon operate in the perhaps limited arena of melodic rock classicalism but it's what they do with guitars, bass and drums that place them ahead of so many of their nineties' also-rans.
We need your consent to load this YouTube contentWe use YouTube to manage extra content that can set cookies on your device and collect data about your activity. Please review their details and accept them to load the content.Manage Preferences
These songs have clean lines, sky-hanger hooks and quicksilver guitar riffs, with Britt Daniel's soulful vocals finding new angles and quirky couplets throughout. They also bolster things with horns and the subtle deployment of the harp, adding chamber pop stylings to the more traditional arrangements. AC
Skullcrusher – Quiet the Room
There are those albums that encapsulate you; even with the passing of time the spell never lifts. It could be Mazzy Star's 1993 album So Tonight That I Might See or Blind by The Sundays, which arrived a year earlier. The point being you never drift too far from them. Quiet the Room is a record that could easily have the same effect on you.
Over 14 beautiful tracks, LA-based artist Helen Ballentine (who is Skullcrusher) has put together an ambient folk masterpiece. You often hear of people talking about a sense of place with music, but with the textures of these songs, you could easily adapt them to your own tranquil space. Here's an album to continue to celebrate for another five, 10, 20 or more years to come. DH
The Smile – A Light for Attracting Attention
Two parts Radiohead and one part Sons Of Kemet; how could The Smile fail? A Light for Attracting Attention is an intensely beautiful listen. Along with strong songs, it sets your mind racing with its multiple stylistic influences. There's psychedelic, afrobeat, breakbeat, and post rock coexisting here; in fact more than coexisting, they overlap and interlace seamlessly.
Iconic albums like Kid A and OK Computer can cast long shadows, but The Smile plotted their own route, and in doing so made sure that they are anything but silhouettes. DH