While it's hard to believe there was a time before Rizzo (Stockard Channing) and her gang of Pink Ladies ruled the hallways of Rydell High, Paramount+'s first trailer for Grease: The Rise Of The Pink Ladies shows us how the group of rule-breakers rose up in the California school.
Taking place in 1954 (four years before the events of Grease), the ten-episode prequel series returns back to Rydell High with a new cast of characters ready to upend the status quo. Nancy (Tricia Fukuhara), Jane (Marisa Davila), Olivia (Cheyenne Wells), and Cynthia (Ari Notartomaso) make up the original class of Pink Ladies, who we can see throughout the trailer getting into a bit of good trouble along with their T-Bird counterparts.
"Maybe sometimes, you gotta be bad to do good," says Davila's Jane in the trailer, giving us a certified motto for this iteration of Pink Ladies that are ready to make some changes at Rydell.
Grease: Rise of the Pink Ladies | Streaming April 6 | Paramount+
Also seen in the trailer: big musical numbers! It couldn't be a Grease prequel without there being a musical aspect, and with what looks like a few huge dance set pieces (including a similar "Greased Lightnin'" garage number) with original songs by pop songwriter Justin Tranter, it looks like we'll get that carry-over from the original stage musical.
Joining our new Pink Ladies is a cast that includes actors Shanel Bailey, Madison Thompson, Jackie Hoffman, Johnathan Nieves, Jason Schmidt, and Maxwell Whittington-Cooper.
Annabel Oakes, who recently worked on Minx and Atypical, is helming the series for Paramount+. Alethea Jones (Made For Love) will direct the series pilot and two other episodes of the series, as well as executive produce.
G/O Media may get a commission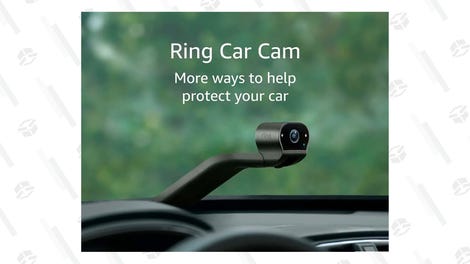 $50 off preorder
Ring Car Cam
It's a camera. For your car.
The Ring Car Cam's dual-facing HD cameras capture activity in and around your car in HD detail.
We'll see if Grease: Rise Of The Pink Ladies will electrify screens when it starts streaming April 6 on Paramount+.