Above: Doshi at Amdavad Ni Gufa, the iconic art gallery he designed in Ahmedabad, India.
---

The influential Indian academic and Pritzker Prize–winning architect Balkrishna Doshi has died at the age of 95. Over his more than 70-year career, he will be remembered for his many altruistic projects, chameleon-like aesthetic, and supreme spirituality. After cutting his teeth working under Le Corbusier on various projects in the 1950s, and collaborating with Louis Kahn on the iconic—and now, endangered—IIM campus in Ahmedabad, India, he struck out on his own with numerous noteworthy buildings in his home country including Aranya low-income housing in Indore, CEPT University's School of Architecture, Life Insurance Corporation Housing and Amdavad Ni Gufa, all in Ahmedabad. In 2020, at the height of the COVID-19 pandemic, ELLE DECOR articles editor Charles Curkin asked about diversions during quarantine, and whether design can actually help you live longer.

---
ELLE DECOR: How have you spent your quarantine?
Balkrishna Doshi: I've been locked in the house by my family. I've been completely isolated. But I'm enjoying the world, and there hasn't been much change except that I watch a lot of movies—Indian comedies. They present some very unexpected intrigue.
ED: Have you somehow found an escape through isolation?
BD: I turn to my subconscious. The best way is to get lost in it. When there is no destination, there is a constant discovery. It's like going into a voluntary dream. Whether you're locked in a room or outdoors, your focus is on something happening outside of yourself. When that happens, you're free. In this pandemic, we are constantly thinking about things beyond our control. I think one has to become a child, so one can become lost and discover something one has never known.
---
---
ED: At your age, 93, have you been thinking about mortality recently?
BD: No. Luckily, I am with my family, including my great-grandchildren. They're always there, my gate is locked, and I look at the TV screen. This is all I need. When you're haunted by something scary, that takes you away from life. Having four generations together in the house keeps my mind where it needs to be.
ED: I.M. Pei, Kevin Roche, and Frank Lloyd Wright made it into their 90s and beyond. Norma Merrick Sklarek was 85 when she died. Frank Gehry is 91, and Denise Scott Brown is 89. Is there a connection between architecture and longevity?
BD: It's because we're always creating. If you're always finding something new for yourself, your age increases. Discovery is most essential for remaining young. Challenge yourself by asking, "What else can I do today?"
ED: Do you believe in karma?
BD: Yes.
ED: In 2020, heroes of the past had their records brought into question. The Museum of Modern Art's chief architecture and design curatorship is still named after Philip Johnson, the first Pritzker Prize laureate and a known Nazi sympathizer. He once wrote that Hitler was "better than Roosevelt." And Le Corbusier had his fascist leanings. Is the world of architecture due for a reckoning?
BD: Life itself is due for a reckoning, and architects must give respect to life.
ED: You worked at Le Corbusier's Paris atelier, living on bread and olives without pay. How was that?
BD: A lot of people survive without much food. I was in a trance and was just getting in touch with my sensitivities.
ED: Should architecture be an altruistic enterprise?
BD: It should be a human enterprise that creates a sense of belonging.
---
---
ED: Your Life Insurance Corporation housing project, in Ahmedabad, India, was a revolutionary twist on the urban row house. Luxury needle towers are part of a new revolution happening in New York City. If you built one, what would it be like?
BD: My tower would be 40 stories—not a couple of hundred. I would have a place in the middle to meet friends and have tea. This kind of connection makes a building more human and less mechanical.
ED: What does the word masterpiece mean to you?
BD: A masterpiece is where you go very often, and you would miss it if it were suddenly gone. There's a constant surprise and a silent, very intimate communication. The Pantheon in Rome is a very simple building on the outside, but inside is something else completely. I could not cross the beam of sunlight shining through the oculus. I honored the sun by walking around it. That is an element of the building you cannot touch. The glory and skill of the architect is in it. That is a masterpiece.
ED: You won the Pritzker Prize in 2018 after a 70-year career. Better late than never?
BD: Of course!
ED: What are your masterpieces?
BD: My buildings are not masterpieces, but they're enjoyable.
This story originally appeared in the December 2020 issue of ELLE Decor. SUBSCRIBE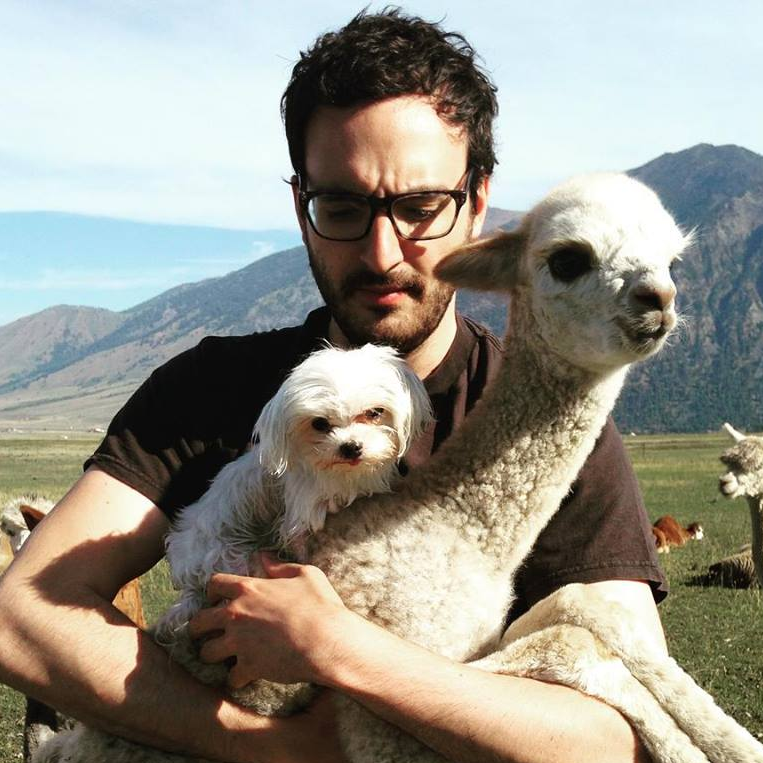 Articles Editor, ELLE Decor
Charles Curkin is ELLE Decor's Articles Editor, covering everything related to the architecture, interior design, real estate, and travel industries, and has previously written for The New York Times, The Wall Street Journal, and The Paris Review.