On Oct. 11, Japan reopened its borders for tourists after two years of COVID travel restrictions. Three weeks later, on Nov. 4, my family and I were some of many tourists who arrived in the country, less than a four-hour flight away from Guam.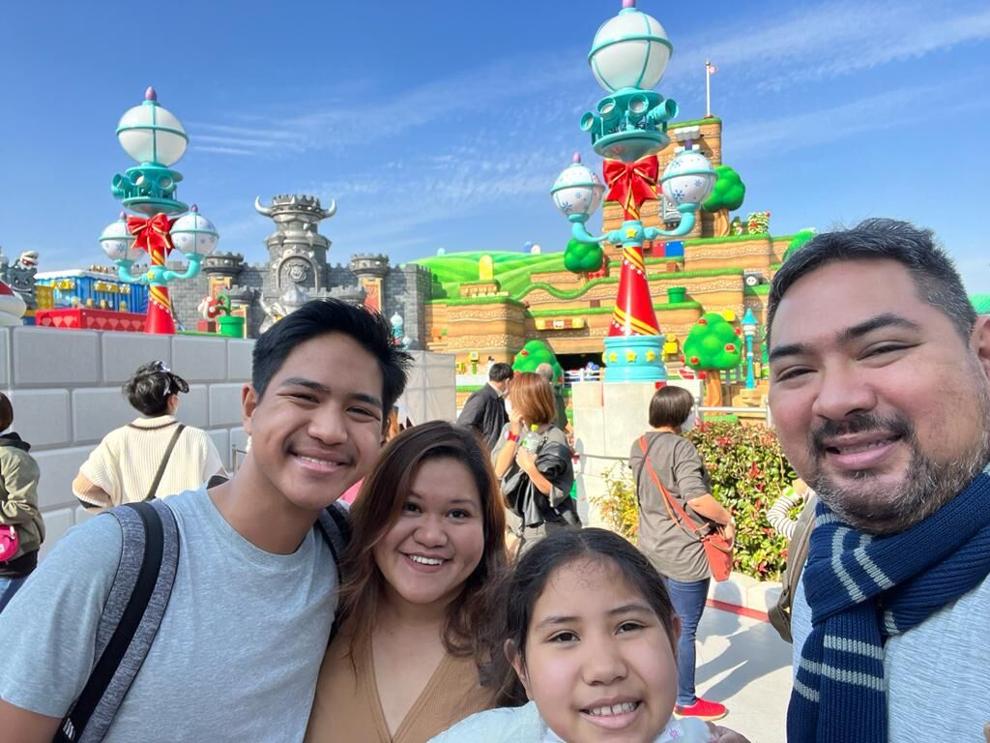 After staying for nine days in the Kansai Region, I had the opportunity to marvel and enjoy its beautiful sights, experience the culture and eat some awesome food.
The first and most fun place that I went to was Universal Studios Japan in Osaka. My family stayed at the Park Front Hotel, which was steps away from the entrance and in the middle of Universal Citywalk, a complex filled with restaurants serving some of the best food I ate on the trip. We were able to get our tickets for entrance on Klook.com, a website that sells tickets to various activities and events in Asia.
There are nine worlds each based on favorite Universal shows or movies. Notable ones are Jurassic Park, Wonderland, The Wizarding World of Harry Potter, and Super Nintendo World, which can only be accessed using timed-entry tickets.
Highlights included trying butterbeer, riding the terrifyingly fun roller coasters, and experiencing the action packed, immersive and possibly the best ride there, Harry Potter and the Forbidden Journey, a must try for anyone going to Universal.
Long lines are inevitable, which is why I suggest researching what you want to do on the Universal Japan website or app and going in the morning before those lines start to form. Bringing cash is recommended since food and souvenirs cost a pretty penny, or yen.
Tempozan Harbor Village
Universal isn't the only place to visit in Osaka. The Tempozan Harbor Village has a lot to offer in terms of attractions and food. The most memorable place I went to there was the Osaka Aquarium Kaiyukan.
It was truly marvelous, covering a variety of aquatic sealife from across the globe. From Antarctic penguins to Aleutian Island puffins, to exploring the depths of the Japan Sea to the wide expanses of the Pacific Ocean, the experience alone could slip you into a magical trance of wonder.
After the aquarium I checked out the Tempozan Marketplace, a mall filled with shops, restaurants, and food stalls. This place also contains Naniwa Kuishinbo Yokocho, a food theme park reminiscent of the 1960s Osaka streets, where you can try local cuisine, like takoyaki, a ball shaped snack filled with seafood, or kushikatsu, deep fried skewers of meat and veggies.
Umeda District
Another area to visit is the Umeda District. While I think it's one of the less eye-catching and memorable places to go, the amount of shopping you can do in this place is astonishing.
Yodobashi Camera — a 13 story department store — is the best place to go shopping for household appliances, computers, mobile phone accessories and photography equipment, among so much more. Be warned though, browsing the store could take an entire day.
If you want to really experience Osaka shopping and eating, then Shinsaibashi-Suji Street is the place to go. This 600 meter shopping strip of stores, restaurants, and food stalls, is jam packed with people, food, and clothes including H&M, Uniqlo, and Onitsuka Tiger.
Dotonbori
The last place in Osaka to mention is Dotonbori. While Shinsaibashi-Suji Street is more shopping, this is more for the foodies. The Dotonbori River, which connects both Namba and Shinsaibashi, has various restaurants and places that sell takoyaki, okonomiyaki, a savory pancake dish, ramen, and an assortment of other Osaka favorites.
Unfortunately, I couldn't explore this as much as I wanted to, but I did take a picture in front of the Glico Man billboard, the unofficial mascot of Dotonbori that's been there for more than 80 years.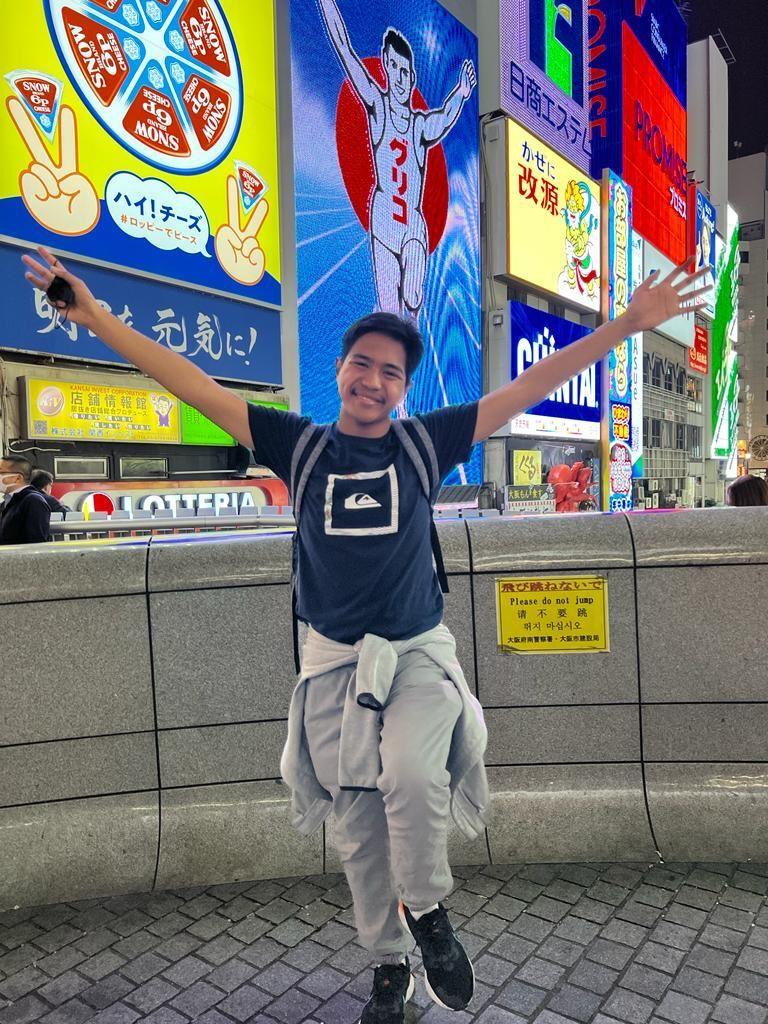 Osaka was really fun. Culturally, however, we didn't experience much, until my family and I took a series of trains to our next destinations, Nara and Kyoto.
Going from the bustling city and towering skyscrapers to expansive neighborhoods, with Buddhist shrines and temples next to lush forests and high mountains was kind of magical.
We arrived in Nara after an hour-long train ride. Nara Park has a lot of free roaming wild deer.
Right when you get out of the subway station and walk a few minutes to the park, you'll see the deer either finding food, chilling on the sidewalk, or the rain gutter next to it. Don't let their cuteness fool you because they're still wild, and will nip, nudge and maybe even bite. There are still vendors selling deer crackers to feed them despite this.
Aside from the deer, Nara is also home to many temples and shrines that are not only UNESCO World Heritage sites, but have survived for millennia. From the Kofukuji Temple to the Central Golden Hall, each one has a story to tell.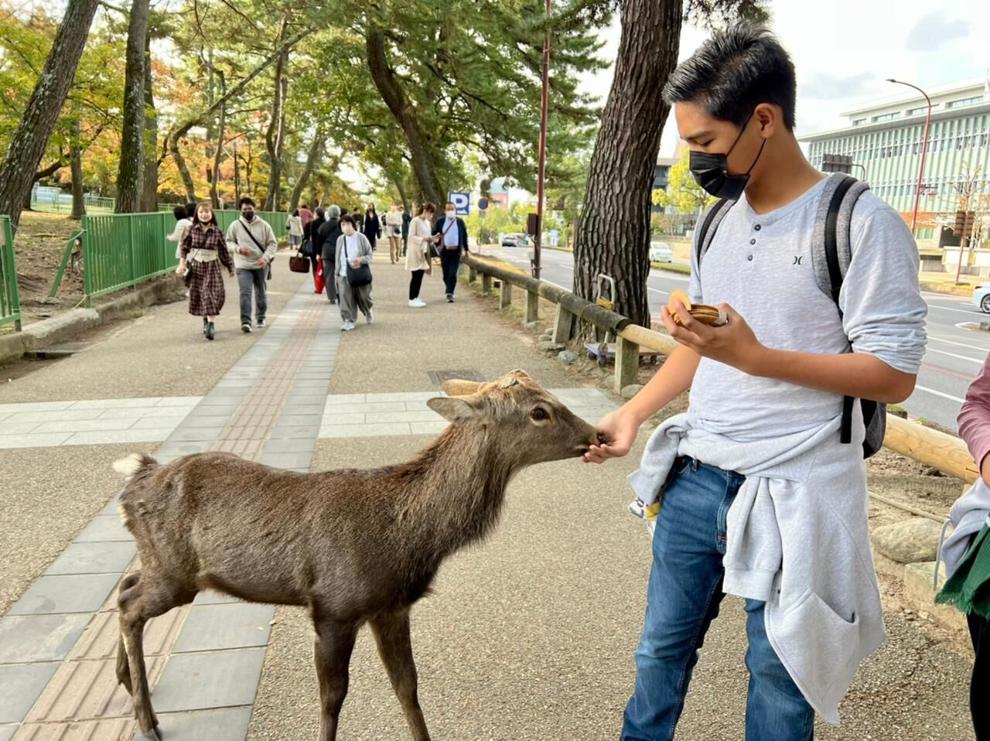 It was a unique experience of seeing buildings that have been here since the 700s, but with the context of knowing that they've been burned and bombed for decades is really a testament of the restoration team.
Finally, the last city outside of Osaka we went to was Kyoto. After another hour-long subway trip and a short bus ride, we first went to the Yasaka shrine where we were greeted at the entrance with food stands selling gyukatsu, candied apples, chocolate bananas and more. There was even a stand selling kimonos, where we bought one for my sister. Connected to this was the Maruyama Park, which is a forest that had a hiking path and was easily the most tranquil place I've been to in years, maybe ever.
Gion is another notable place in Kyoto. It's more historical and interesting with it being neighborhoods of traditional machiya merchant houses and ochaya, meaning tea houses. It's even the most famous geisha district, with geisha roaming around. No photos though. It was a very interesting time walking through streets of people's houses with this type of architecture.
Overall, Japan was exactly what I needed — a short, much needed break after the past couple pandemic years. It was relaxing, fun, interesting, and most of all great for a foodie. It was also a nice change of pace after going to Tokyo twice. Now I wonder where we are going to travel next!