Jen Cloher – Being Human
For fans of: Mo'Ju, the Triffids
This is a critical release for Cloher, with her fifth album I Am The River, The River Is Me coming nearly six years after her acclaimed self-titled fourth. She has a new band (only drummer Jen Sholakis remains), a new sound, and on Being Human she's backed by a full-throated haka from Naarm-based group Te Hononga o ngā Iwi. Cloher is reclaiming her matrilineal Māori heritage here, but in doing so, she acknowledges that she herself is living on stolen property. – Andrew Stafford
For more: I Am The River, The River Is Me is out in March; see also preceding single Mana Takatāpui
Partiboi69 and the Choirboys – Run to Paradise
For fans of: Madonna, Underworld, any and all dad rock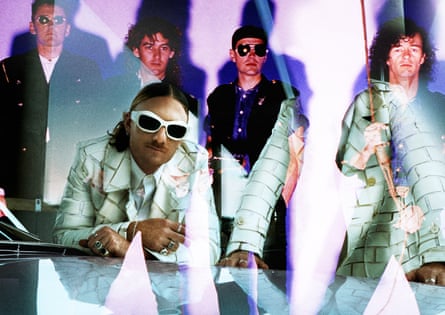 "Ironic" comebacks of time-honoured Australian classics are often accompanied by the ugly stench of machismo: the worst people you know are still dropping their pants to Eagle Rock and begging the DJ to play Horses in 2022. That couldn't be less true of this ecstatic re-working of the Choirboys' pub rock hit, which time-warps the 1987 original to a turn-of-the-millennium club night, full of squelching bass and a stuttering refrain indebted, more than anything, to Ray of Light. It's a paean to partying: paradise interpreted at its most gacked. – Michael Sun
For more: Check out Partiboi69's 2022 single Hoe – and its pinwheeling video
Pretty Girl – Nice To See You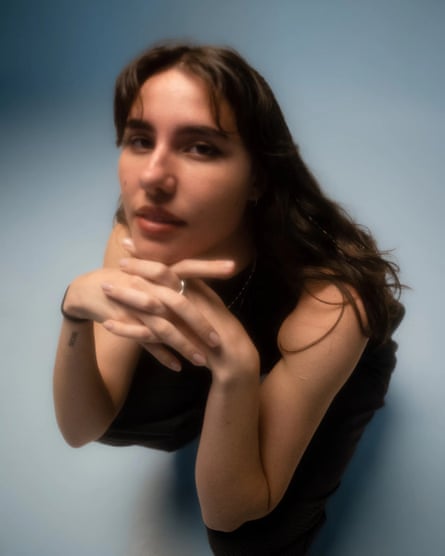 For fans of: Daphni, Floating Points, Overmono
On her new single Nice To See You, Melbourne producer Pretty Girl takes her usual brand of dreamy, aqueous house a cut heavier. A piquant synth line runs through the entire track, giving the song a gripping, trance-leaning backbone. Vocal fragments occasionally float to the surface, suggesting an emotional outlook as tense as the song itself. "Do I let you down? Don't let me down," she sings, lending the whole affair a sense of white-knuckled melodrama. – Shaad D'Souza
For more: Listen to Pretty Girl's debut EP Middle Ground
Marcus Whale – All is Full of Love (Björk cover)
For fans of: FKA twigs, Perfume Genius, Jenny Hval, HTRK
Marcus Whale has been long committed to exploring transformative desire and ruinous devotion (see his last two albums The Hunger and Lucifer) so it's only fitting that the Sydney musician would take on Björk's mantra of love, from her 1997 classic Homogenic. Whale extends the song's liturgical implications, crafting a transportive ballad of soft droning synths, Auto-Tune blips and swirling, saintly vocals. Like Björk's original, it moves slowly to a majestic climax – replicating the rapturous bloom of romance. – Isabella Trimboli
For more: Listen to Whale's albums The Hunger and Lucifer
Gena Rose Bruce – Misery and Misfortune
For fans of: Angel Olsen, Caroline Polachek, Julia Jacklin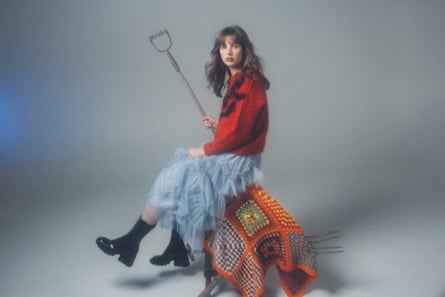 One of Melbourne's finest takes the tempo down a notch with an evocative new single, which draws listeners into a rich emotional world. Bruce's sultry voice carries this slow, sumptuous track, with robust production and blooping, whirling electronic elements, providing a change of pace from her usual fare. Between this, her duet with Bill Callahan and the propulsive single Foolishly in Love, things are sounding pretty good for Bruce's second album, Deep is the Way, which drops later this month. – Giselle Au-Nhien Nguyen
For more: Deep Is The Way is out 27 January.
DMA's – Olympia
For fans of: Oasis, Peace, Manic Street Preachers
DMA's have always sounded anachronistic: flung out of space from a world where Manchester is still the centre of the universe and Liam and Noel Gallagher are on speaking terms. After a recent foray into darker, dancier textures, Olympia sees the Sydney three-piece back where they started, with a squiggly riff that sounds like a long-forgotten melody suddenly bursting to the fore. And above it: the clarion, choirboy quality of frontman Johnny Took's pipes, proselytising something cryptic about rabbit ears and violins. – Michael Sun
For more: Olympia is the third single from their album How Many Dreams?, out in March.
Civic – Born in the Heat
For fans of: the Saints, Radio Birdman, Dead Boys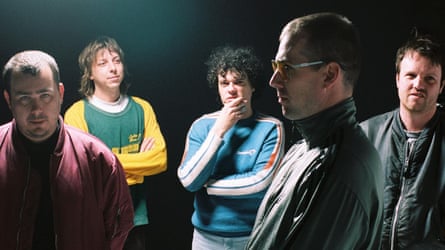 This is a pummelling punk song made for an oppressive, sweaty summer – the kind most Australians are bound to suffer through. The Melbourne band's lyrics are relatively spare, but the narrative is seemingly about someone trying to rip another away from a bad crowd. Mostly, though, this is a song about sensation – of storms, stickiness and emotions threatening to boil – captured precisely by producer Rob Younger, of Radio Birdman and New Christs fame. – Isabella Trimboli
For more: Civic's new album Taken By Force is out next month
Handsome, Flowerkid and St. South – Running Out of Time
For fans of: the Avalanches, Sylvan Esso, Troye Sivan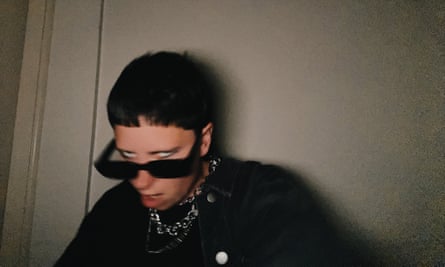 This is queer euphoria. An ecstatic collaboration between three queer Australian artists – Sydney's self-described "tomboy pop" purveyor Handsome, fellow Sydneysider and producer Flowerkid, and Perth's St. South (whose debut album Get Well Soon was one of 2020's hidden gems) – Running Out of Time combines their distinct sensibilities to create a harmonious sense of wonder. Skittering beats and dreamy synths make way for a surprising guitar solo, overlaid all along with all three artists' unique vocals. Magical stuff. – Giselle Au-Nhien Nguyen
For more: Listen to Handsome's EP Blame, as well as Flowerkid's 2021 EP Everyone Has a Breaking Point
Tropical Fuck Storm – The Golden Ratio
For fans of: the Drones, King Gizzard and the Lizard Wizard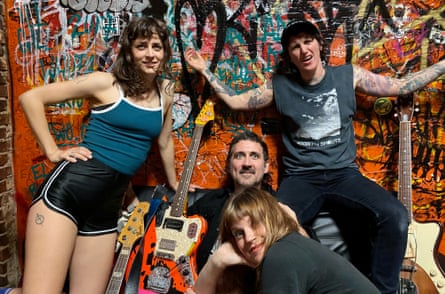 According to Tropical Fuck Storm leader Gareth Liddiard, The Golden Ratio has been crafted according to its titular equation for musical perfection. Naturally, Liddiard has his tongue in his cheek: the listening experience is messier, more abrasive than its title implies, yet oddly catchy. It comes off an EP out in February titled Submersive Behaviour, which also includes a 19-minute cover of Jimi Hendrix's epic 1983… (A Merman I Should Turn To Be), alongside their previously released rampage through the Stooges' Ann. – Andrew Stafford
For more: Sadly, touring plans have been disrupted by bassist Fiona Kitschin's diagnosis with stage 3 breast cancer, but you can listen to Tropical Fuck Storm's cover of Talking Heads' Heaven
DJ Plead and Stain – Rent Request
For fans of: Skinny Puppy, Skee Mask, Zomby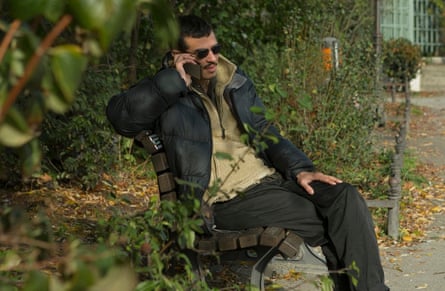 Melbourne's DJ Plead links up with Delhi bass producer Stain on Rent Request, a disorienting industrial cut that shivers with waves of distortion and decay. A far cry from Plead's puckish 2022 EP Quick – a gleaming four-track built around glassy synths and cheeky samples – Rent Request is grimy and noxious, with dubby vocal lines and snatches of percussion booming through a rough, barren environment in four minutes of steadily increasing tension. – Shaad D'Souza
For more: Rent Request is off a two-track EP that also features London producer Dusty Ohms. DJ Plead's EP Quick is out now as well