A Samoyed's love for all things Christmas was made clear for all to see in a video shared to social media by her owner.
It's evidently the season to be jolly for Winter the dog, who was filmed taking in their neighbor's spectacular festive light display. The video, which was first uploaded to Reddit by Winter's owner, who posted under the handle its_muri, has been spreading some much-appreciated seasonal cheer on social media.
"My Samoyed loves actively looking at Christmas lights each time we walk her," Winter's owner wrote in their Reddit post.
Winter can be seen in the video looking on in awe from the edge of the property, which has been decked out in a variety of lighted Christmas displays, including an illuminated reindeer or two.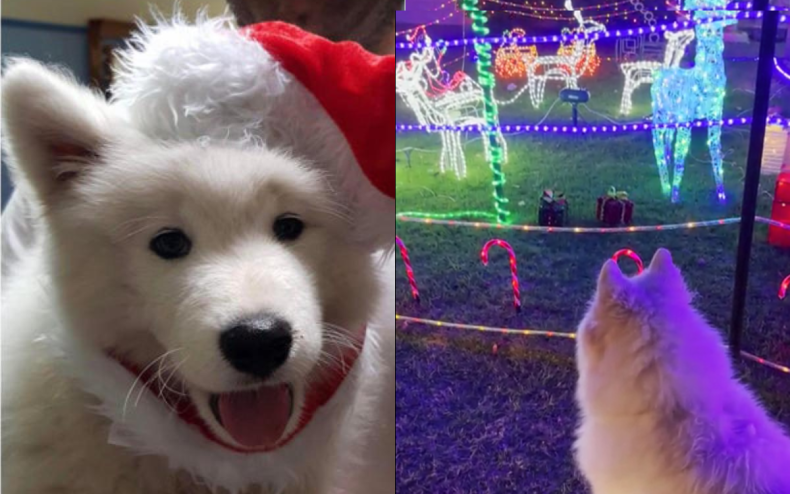 Dogs should have plenty of holiday cheer by the time December 25 arrives. A poll of 2,000 pet owners commissioned by MetLife Insurance found that the average four-legged friend can expect to receive gifts worth around $50 on average this year.
For now though, Winter appears happy to simply absorb and enjoy the eye-catching festive displays on offer around her neighborhood.
Winter's owner told Newsweek that the dog "loves Christmas and the lights in particular."
The Samoyed currently lives in Sydney, Australia but will be heading "down the coast" this Christmas to spend the holidays with her owner's partner and her parents.
While Christmas lights rank among her most favorite things, Winter has other interests too, according to her human companion.
"Her favorite thing is sniffing and stepping in water as in water bowls or puddles or buckets etc." her owner said, adding "We don't know why she does that."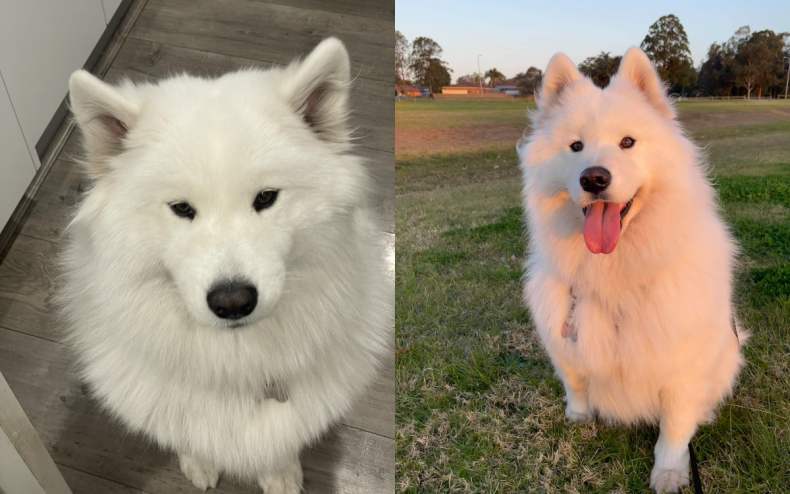 For now though, it's the sight of Winter stood watching the Christmas lights peacefully with the kind of awestruck reaction usually reserved for a child, that has people on social media talking.
Bearbutts11 commented: "Samoyeds are the best! Meet Christmas you big, glorious floofball!" with Redditor Offkira writing they don't blame Winter for wanting to have a look. "I'm a human and if houses were decorated like this where I live, I'd stare too," they said.
Pointing out the dog's trance-like state, Clichesaurus commented: "The way she stares makes me think she got into the catnip."
Sparkinessedess said: "Man, I wish I could find one of these dogs anywhere near me."
Dry-Program8805 commented: "I would like to adopt her," with Former_Film_7128 writing: "Man, I wish I could find one of these dogs anywhere near me."
Do you have funny and adorable videos or pictures of your pet you want to share? Send them to life@newsweek.com with some details about your best friend and they could appear in our Pet of the Week lineup.