San Diego-based DJ and producer MAYKO shares insight on his past, present, and future ahead of his performance at OMFG NYE.
---
While mainstay artists in the electronic music scene continue to deliver some of the most beloved releases and jaw-dropping sets, the next wave of artists climbing up the ranks is just as impressive. These DJs and producers are the ones shaking up norms in their genres, incorporating unique elements, and helping push the boundaries of the scene as a whole, effectively making the future brighter than ever. One of the artists doing just that is MAYKO.
Based out of San Diego, MAYKO might be one of the more recent names to surface in the scene, but his releases have already begun to captivate a wide range of fans and tastemakers alike with his dynamic blend of trap, drum and bass, and techno. Early self-releases like "Submission" gained him a look from RL Grime's Sable Valley, where he landed a fantastic tune with Heimanu dubbed "Akera" in 2021. This year has only seen MAYKO continue to thrive with the release of "VAIN" with INHUMAN on Alter/Ego while dropping "NOTHING" and "LOST" to grow his discography with sensational soundscapes even further.
This year has also been quite a ride for MAYKO on the performance front. Not only did he make his debut at NOVA SD earlier this year in support of What So Not, but he also took the stage at the Alter/Ego showcase in Los Angeles and transcended the barrier between the real and virtual worlds at NEO4IC and Shelter's Portal 2 showcase. And to close out the year, MAYKO is gearing up to play his biggest show to date by opening up the New Year's Eve festivities at OMFG NYE in San Diego.
Looking to gain some insight into the mind of this rising artist in the scene, we caught up with MAYKO ahead of his performance at OMFG NYE to chat about his backstory, recent releases, and plans for the future. Listen to his exclusive guest mix for a taste of his style, and read on for the full conversation!
Stream EDMID Guest Mix 354 || MAYKO on SoundCloud:
---
Hi MAYKO, thanks so much for chatting with us today. To kick this off, let's turn back the clock to when you first found a passion for electronic music. Who were some of your earliest influences and artists who you started listening to?
Thank you so much for having me! I began diving into the world of electronic music at the age of fourteen (around ten years ago). What initially drew me to the scene was the constant feeling of discovery, discovery in terms of sonic capabilities. I had already been composing for groups such as string/brass quartets, my high school marching band, and other traditional ensembles. Therefore, I was familiar with the sounds and timbres of conventional acoustic instruments.
I was drawn towards electronic music due to its advocacy for new sounds. New landscapes. Literally, new worlds. I felt like almost every electronic song I listened to; I was discovering music again for the first time. It was life-changing. During those few years, I listened to artists such as Flume, Porter Robinson, RL Grime, What So Not, Mr. Carmack, Cosmo's Midnight, Hudson Mohawke, k?d, and Disclosure.
Fun fact – I moved right before the start of high school. I was a new kid, eager to make new friends. In my freshman year, during computer science class, I saw two guys in the back bobbing their heads while listening to something in headphones. I went over and asked what they were listening to. They gave me the headphones and proceeded to play "Cbat" by Hudson Mowhawke. This was back in 2013. No prior experience with electronic music. What a start…
Was there a specific moment you realized you wanted to become a DJ and producer, or was it more of a natural progression for you?
Up until the age of 16, I wanted to become a doctor. I feel like my first two years using Ableton gave me a sense that I might be able to make music my profession. Heading into my college applications, I half-confidently applied for a degree in music composition. Even after that, I was a bit hesitant.
Towards the end of senior year, however, my school hosted a "Senior Boat Party." The ASB director reached out to me, describing how a few students referred to me as "the guy who DJs." She asked if I wanted to DJ the boat party, and I took her up on the offer. Not only were all my peers so supportive of me while performing, but they were also having a fun time. And I helped orchestrate that.
I also played out a track of mine for the first time ever, and they went crazy. [Laughs] That experience was something I'll never forget. That moment, specifically, gave me the faith that I could make it. It's the same faith I carry today.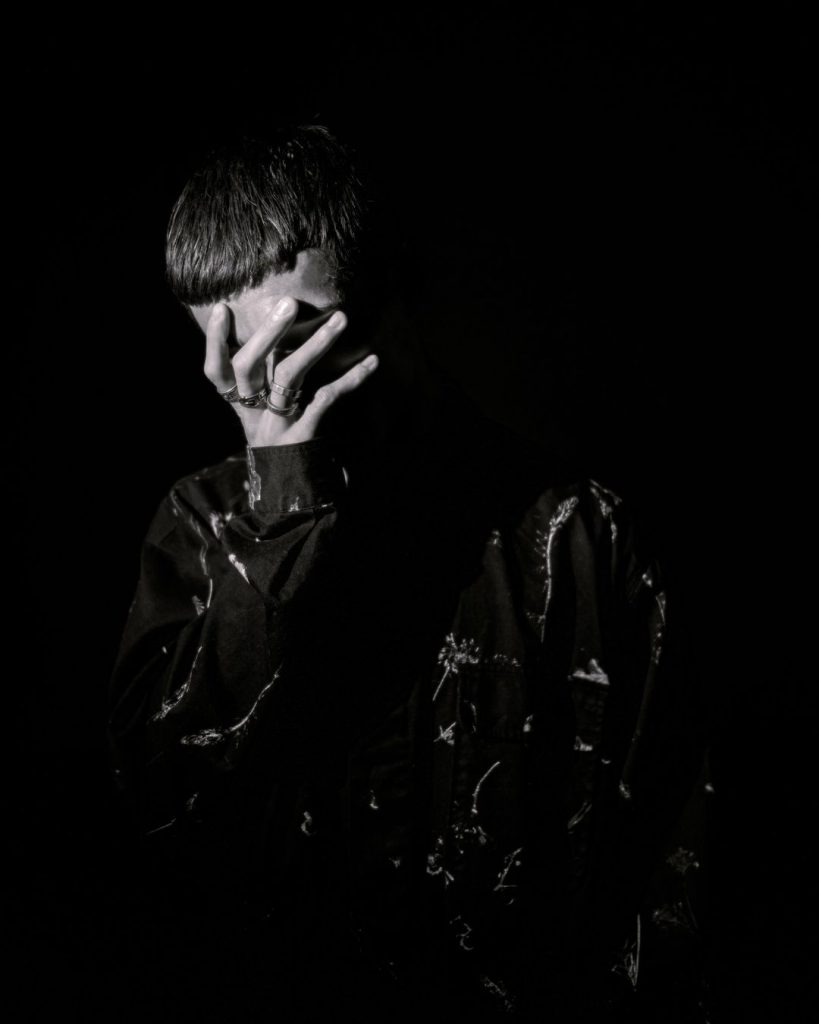 What's the biggest struggle you've faced as an artist so far in your career? Have you been able to overcome it?
My whole life has been an uphill battle. My parents divorced during the recession. I bounced around apartment complexes through grade school until my mother couldn't afford it anymore. My mom, my sister, and I moved in with my aunt right before high school, and I began high school in a highly affluent area while at the same only having a couch to call my bedroom. After college, I lived out of my car for eight months while interning at a music studio for no pay. And even earlier this year, an intruder broke into my house and stole my laptop (along with all my files).
There are so many times I could've quit. So many fucking times.
The only way to overcome strife is through faith. The only thing keeping me going is my faith. Faith that no matter what life throws at me, I can and will overcome. I can and will be successful in my path. The second I start doubting myself is the second shit crumbles. And I feel like that is the universal trait of anyone who makes it in any industry. It's not where they come from, what schools they went to, who they know, etc. Anyone who "makes it" has faith.
And oh yeah, I want to say that I'm not special. I'm not out here trying to speak of how much harder my life was. I'm just here to show people who don't know me that this shit isn't easy. It's years and years of being alone, of crying during studio sessions. Endless nights of just hoping that someone cares to listen. But everything is fucking temporary. And if you have the guts and the drive, then you'll figure out that everything in life is temporary, and any obstacle thrown at you won't shake you up. You'll be able to view negative events as opportunities for positive change. It's kind of like becoming numb to the pains of this world.
This year has seen you release tracks like "VAIN" with INHUMAN, "NOTHING," and "LOST," which saw you flex your production abilities. What's your production process like when you sit down to create tunes in the bass realm?
I feel my creative process is highly unorthodox. At the core of my process is my tendency to listen to my inner self. Oftentimes I finish the first section of a track and view the possibility of creating a "VIP version" of the first drop. But, my inner self often drifts me into the direction of new territory.
I believe that tendency stems from my thorough education and exploration of music. Participating in jazz and classical ensembles all throughout grade school. Joining various rock/alt/indie bands. Pursuing my Bachelor's degree in Music Composition. I've just learned so much about world music and often channel that knowledge while creating electronic compositions. So yeah, if my heart tells me to do something unconventional, I like to follow it. It's a clear path to uniqueness. And I've always been a fan of telling a story rather than projecting an emotion.
For those who don't know, most music can be split up into two departments: one that evokes a feeling and one that evokes analysis. I think it's fun to keep the listener on their toes. But hey, I'm not docking any one type of music. I just find myself often making one over the other. But that is currently changing, and I am not beginning to create both types. I make sure to play an instrument for at least 30 minutes a day. Whether that be piano, guitar, drums, singing, or even trumpet, I make sure to sit down and play.
I create around four to five new "one-day ideas" a week. No restrictions. I'll create rap beats, acoustic works, and genres I don't think I'd ever release. The main thing is that I am continually pushing my own boundaries as a creative and as an artist.
And at the end of the day, I make sure that there is one specific song I am working on every single day until it's finished for the sake of progressing. It's impossible to progress if you don't release anything.
While your bass-fueled releases have been stunning, you've also dabbled in techno. What draws you to this genre, and can we expect more techno releases from you soon?
My environment has 100% been the driving factor in my exploration of techno. Living in San Diego, I'm constantly around a plethora of techno and tech house music. I definitely feel more drawn to the four-on-the-floor side of things, however. So yeah, seeing a bunch of world-class acts (Carl Cox, Adam Beyer, Recondite, Ame, K!NK, Innellea, Pan-Pot, and the list goes on…) in my backyard really inspires me. Hell, it'd be crazy if I weren't inspired by that!
For a while, I was reluctant to make that kind of music, but I've learned to let go and embrace what I observe. In a time when I was heavily focused on syncopated rhythms and obscure arrangements, the four on the floor gave me a sense of positive restriction.
And yes, I definitely have a few techno tracks in the works that I plan on releasing in the upcoming year.
In November, you made your debut at NOVA SD and played in direct support of What So Not. Can you share what that experience was like?
That night was crazy! It was amazing to finally perform at NOVA for the first time. My close friend, Stephen Louis, is the head of lighting there, so I was able to come in early and program some time-coded lights with him.
And yeah, meeting Emoh (What So Not) was a true full-circle moment for me. I've been listening to his tunes for about a decade now. He's part of the reason I fell in love with electronic music back in the day, so yeah, that night was something special.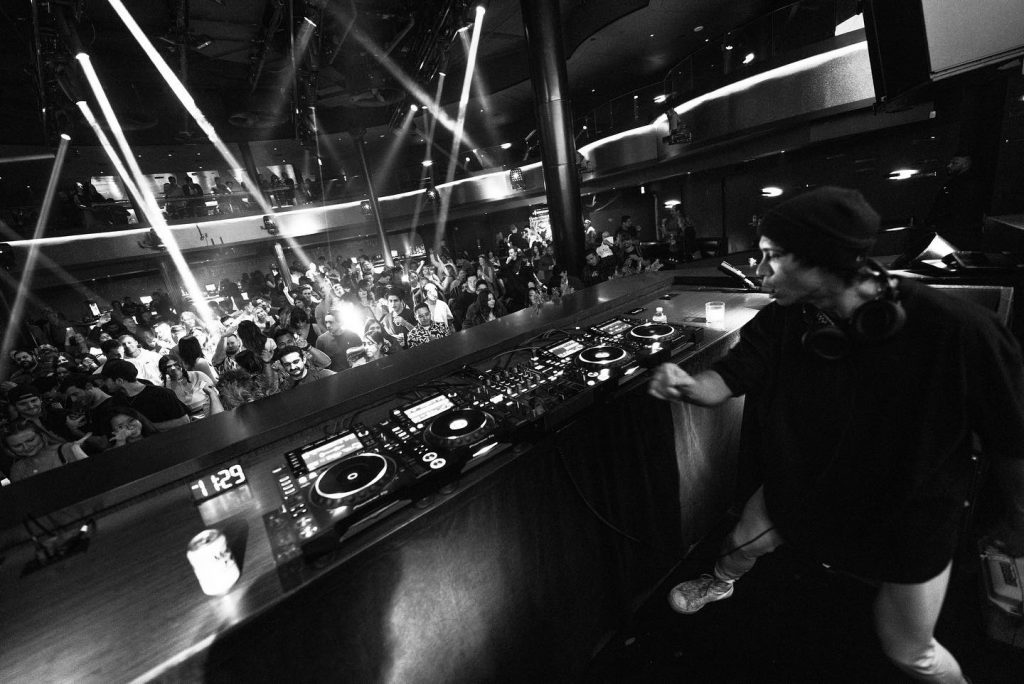 You're about to take the stage at OMFG NYE to close out the year – what does it feel like to end the year in your home city at one of the biggest local festivals? How have you been preparing for this performance?
It's a dream come true to be able to end the year this way. I still can't believe I'm going to perform in an arena for the first time. There is so much emotion going into this set; I feel like the highs and lows of my year will all be wrapped into this moment. To be able to have this platform in my hometown is something I won't take for granted.
I feel as if I have been preparing for this set for a decade now. All my work, my hours in the studio, and my devotion to the craft, I feel that has been the preparation. And now it's just time to showcase that work. I can't wait to do that.
Just for fun – It's a late night out in San Diego, and we're looking for a bite to eat. Where's your go-to spot, and what are we ordering?
To be honest, I'm not as much of a late-night-munchie guy as I was back in college. I tend not to eat out after shows/going out anymore. But back in the day, the spot was 100% Trujillo's in the SDSU college area. And if you aren't ordering a Sigma Chi crunch wrap, you're doing something wrong.
Finally, since 2023 is nearly upon us, what goals do you hope to achieve in the new year?
I definitely have some quantifiable goals, such as releasing ten tracks. Some record labels I'm working towards releasing include Deadbeats, Vision, Bitbird, and of course, more Sable Valley. I am also working hard to become a more coveted candidate for next year's festival circuit. Being able to hop on a few tours as well as a goal for 2023.
My main goal, however, is to further develop and fine-tune my sound. Throughout the process of creating the MAYKO alias, I've been adamant about not letting genre be the defining factor. I do not want to be restricted to a certain genre, a certain BPM range, or a certain formula of musical creation. I want my sound to be defined through my arrangement tendencies. Through the feeling that is evoked from listening to my songs. And I feel like all the great artists I look up to do the same thing.
---
Follow MAYKO on Social Media:
Facebook | Twitter | Instagram | SoundCloud | YouTube | Twitch | TikTok