George Porter Jr. hasn't considered the ramifications of turning 75. He's been too busy planning Monday's birthday celebration at the Fillmore.
"I've been too worried about getting the gig done," he said recently. "I have not done any reflecting. I'll reflect on the 27th."
One of the great bassists in not just New Orleans but in the larger world of popular music, Porter helped define New Orleans funk in the 1960s and '70s with the Meters. He's since collaborated with everyone from David Byrne to Tori Amos to Jimmy Buffett while leading his own Runnin' Pardners for more than 30 years.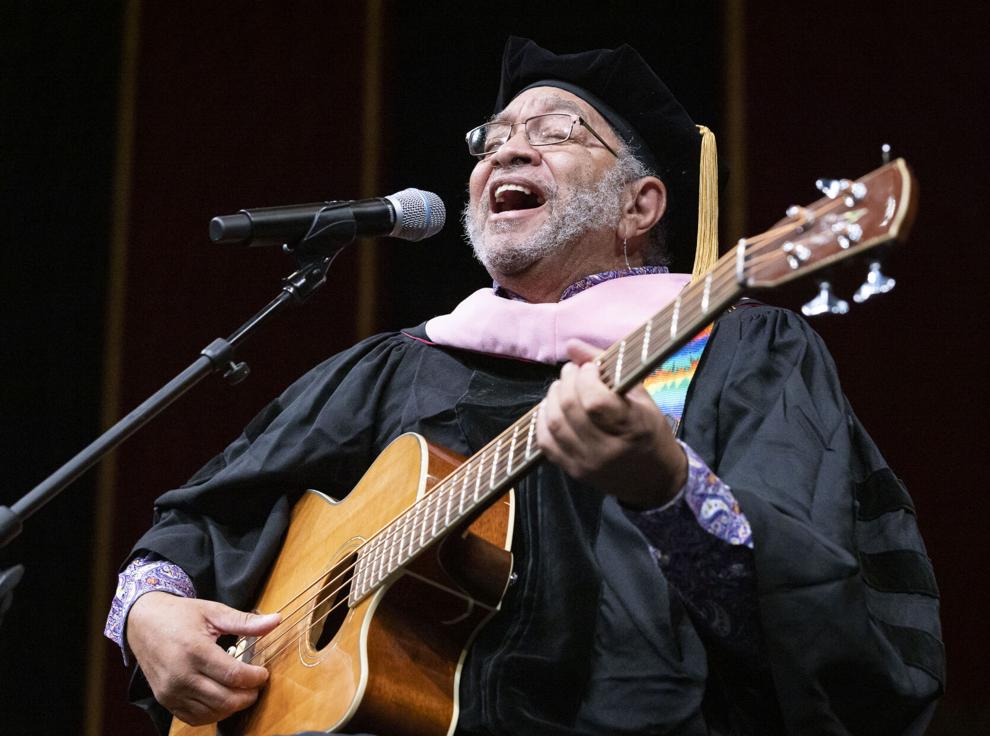 His bass lines are both source material for hip-hop samples and audio road maps on the jam band circuit, where he's considered a beloved elder statesman. His cameo appearance at the Smoothie King Center in 2018 with the Grateful Dead-derived ensemble The Dead was a show highlight.
Porter's Dead connection, and much more, will be represented during his 75th birthday bash at the Fillmore the day after Christmas. The planned run-of-show reads like a recap of his musical history, which is synonymous with the history of New Orleans funk.
"It's going to be something like 27 musicians," he said. "It's going to be a small Jazz Fest."
'Something always happens'
Having spent several years in the early 1990s as the stage manager for the New Orleans Jazz & Heritage Festival's main stage, he appreciates a seamless production, to the extent such a thing is possible. Wanting a stage large enough to hold two complete drum kits and keyboard rigs, he selected the Fillmore as the venue for his birthday show.
"It boiled down to production. I want players to be able to come and go without have to reset (the stage). I didn't want to worry about moving a lot of gear around.
"Three-fourths of my brain is happy with that concept. One-fourth is sort of panicking, because production is never a given. Something always happens."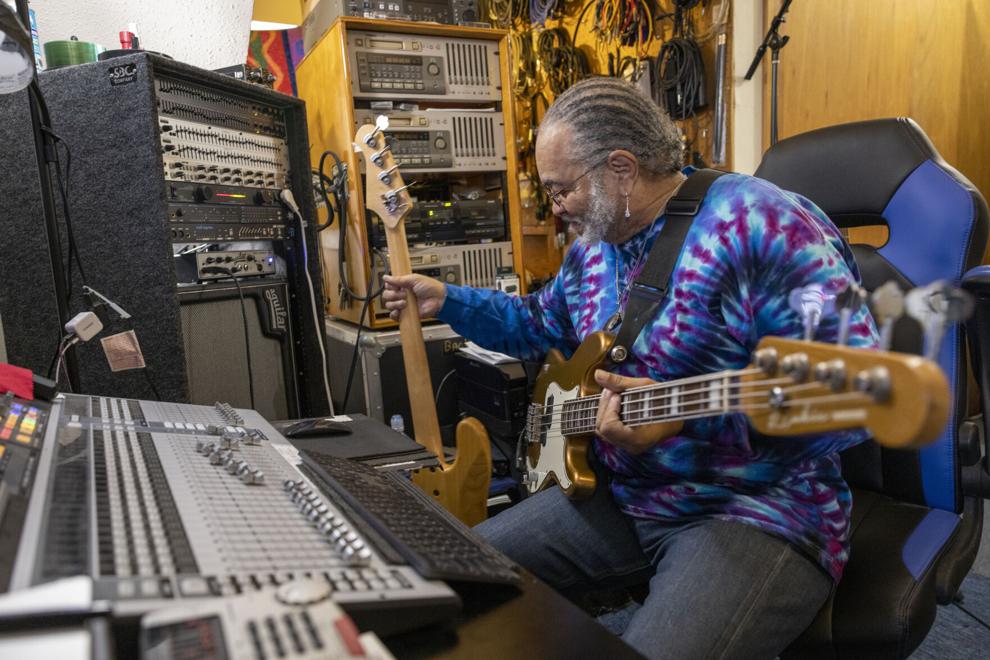 Following an opening set by the Preservation Hall Jazz Band, Porter's Runnin' Pardners will be augmented by songwriters Mia Borders, Susan Cowsill, Leslie Smith and Anders Osborne.
Guitarist Brian Stoltz and drummer Russell Batiste will then team up with Porter for a short set as the trio PBS. To give Porter a break, bassist Tony Hall will join trombonist Mark Mullins, keyboardists John "Papa" Gros and David Torkanowsky and drummers Johnny Vidacovich and Russ Broussard for a 30-minute set.
Porter will return with Batiste, keyboardist Ivan Neville, guitarist Ian Neville and singers Cyril Neville and Erica Falls for a set of Meters material.
The show culminates with a jam session featuring guitarist Steve Kimock and Allman Brothers and The Dead bassist Oteil Burbridge, plus guitarist Papa Mali and other locals. Porter plans to showcase his three favorite Grateful Dead songs, but don't expect him and Burbridge to engage in a bass duel.
"I'm going to stay away from that," Porter said, laughing. "He'd eat my lunch."
Rediscovering lost Meters recordings
Few bassists could eat George Porter Jr.'s lunch. The bass lines he laid down 50-plus years ago, which often emerged during studio jam sessions with Meters guitarist Leo Nocentelli, drummer Zigaboo Modeliste and the late keyboardist Art Neville, are part of funk's foundation.
While in California for a show this year, he heard a batch of long-lost instrumentals he cut with the Meters circa 1970. They were culled from hundreds of master tapes rediscovered at a southern California flea market in 2018 after being rescued from Allen Toussaint's flooded Sea-Saint Recording Studio following Hurricane Katrina.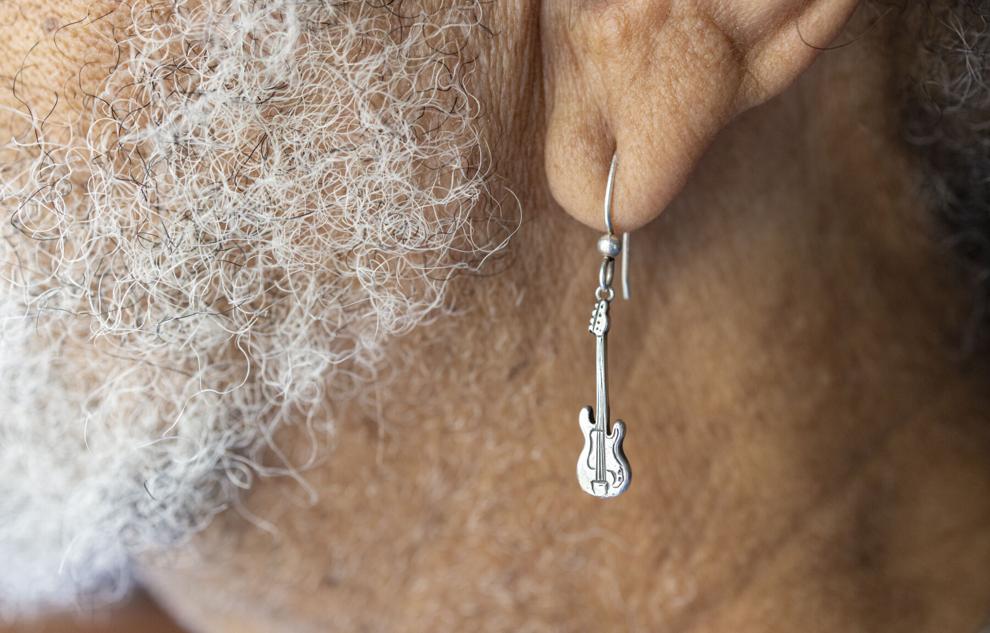 The mystery tracks, Porter said, were unmistakably the Meters, especially given the distinctive sound of Modeliste's drums.
"This is unheard Meters music. A couple are cover songs that we did, but most of them are original grooves. A couple are just bass, drums and guitar – no keyboards."
Whether anyone else will ever hear them is unclear, Porter conceded, given the complexities of the various claims to the recordings.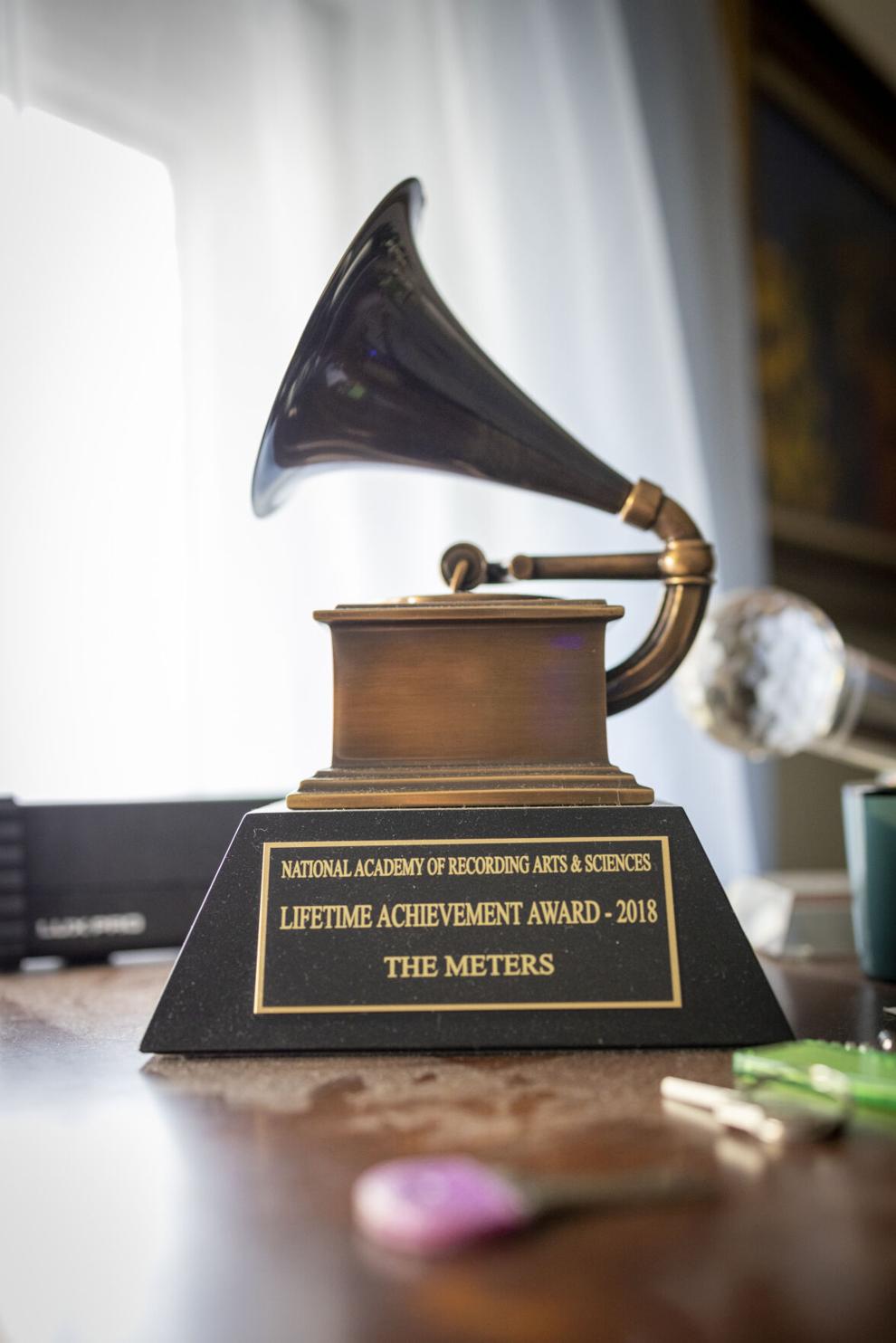 "Without the blessing of the (Neville) family and the three remaining guys, that stuff may not see the light of day.
"That there's still interest in Meter music…. It's almost unbelievable, 55 years later, that songs are still popping up in different places. If I knew I was actually going to see 75 years old, I would have made an attempt to take better care of myself. But being dumb and stupid back then was fun, seemingly."
He's been clean and sober for decades now, thanks in part to his late wife, Ara, who died of pancreatic cancer in 2017. She stuck with him through the bad years and helped get his life back on track.
On the eve of 75, he reports that he still feels pretty good. "My doctor said I have a good chance of being 85, and I'm hardly doing much of anything. If I start doing some of the stuff the doctors want me to do, I might push 95."
Spending 200 days on the road
Still, he takes nothing for granted.
"Seventy-five could be as much of a nightmare as 70 was for Col. Bruce" Hampton, the jam-band icon who died of a heart attack in 2017 during his own 70th birthday tribute concert in Atlanta.
Porter is "as positive as I can about getting on the other side of this (birthday) and still being an active musician. I don't think I want to go out onstage, but I want to play until I can't play no more."
His classic Meters recordings still generate considerable "mailbox money" when they are licensed for movies, TV shows, commercials and other uses. But he's not ready to retire to his home studio just yet.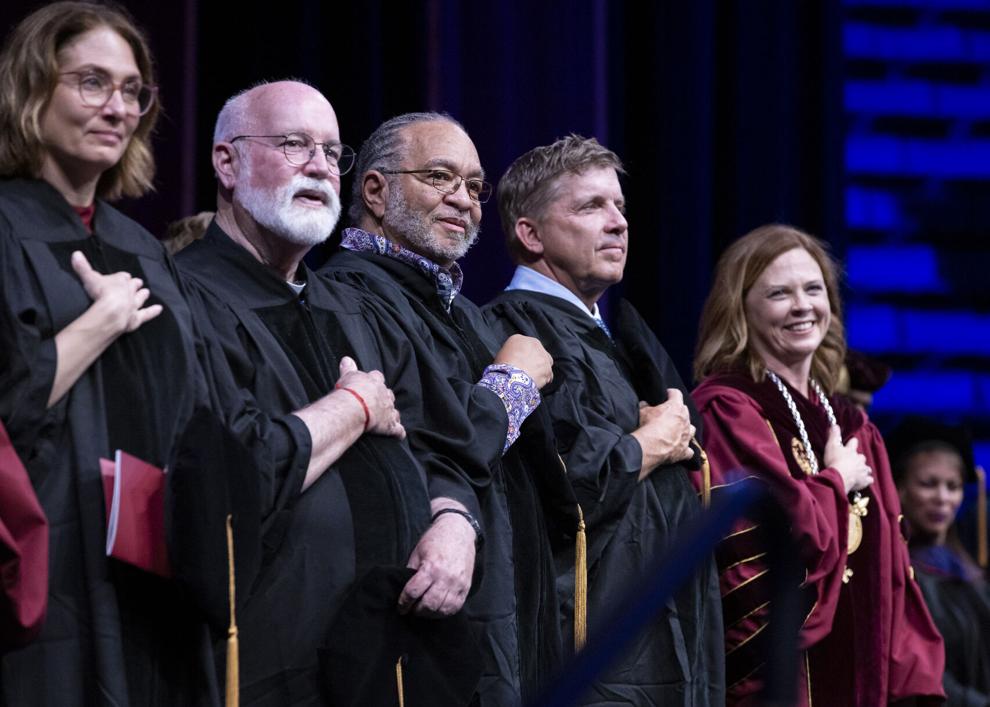 He spends most Monday nights onstage at the Maple Leaf Bar with his trio and still tours like a much younger musician. In 2022, he played 120 out-of-town gigs, meaning he spent approximately 200 days on the road, often in a Ford Transit van customized with six captain's chairs.
After receiving an honorary degree from Loyola University in May, he logged several weeks on Troy "Trombone Shorty" Andrews' Voodoo Threauxdown amphitheater tour, a rolling roadshow of New Orleans music. Each night, Porter and Cyril Neville joined Ivan and Ian Neville's Dumpstaphunk for a set of Meters songs.
Denise Sullivan, Porter's "partner in crime" for three-plus years, traveled with him on the Threauxdown to help keep him organized.
"She came home broken," he said, laughing. "I came home fine."
George Porter Jr.'s 75th birthday celebration is Monday, Dec. 26 at the Fillmore; show time is 7 p.m. General admission tickets in a buy one, get one free ("BOGO") promotion, are $23.50 apiece. Otherwise, general admission tickets are $46.50.