DGTL CLR taps into his emotions on his newest EP, Heal, pairing authentic and relatable introspections over dreamy indietronica sounds!
---
Devereaux Jennings, musically known as DGTL CLR, concluded 2022 with the release of entrancing and sultry singles "Weightless" and "Slow Hands." To begin 2023, DGTL CLR is diving deeper into his reflections and bares his innermost feelings on his newest EP, Heal. The three-track EP is a relic of varied mindsets that give us an intimate look into DGTL CLR's life as he transforms relatable tribulations and introspections into a stunning open-hearted letter to himself and those who lend an ear to the music.
Heal is as much a journey inward as it is a comforting realization that we are all connected through the complexities of life. Heal shows that although we are all on unique journeys, we share many of the same anxieties and desires. We all yearn for happiness, understanding, and purpose, and to take a step toward those ideas of fulfillment, we must begin by loving and accepting ourselves. This sentiment is brought to life and explored in Heal's opening track, "Learn To Love Myself."
"Learn To Love Myself" begins with the sound of a buzzing fly, which feels symbolic of a looming anxiety that won't buzz off until we begin to talk to ourselves in a more positive light. The track continues to swell with the sound of fluttery-panned synths before dropping into an upbeat collection of punchy drums, driving bass lines, and catchy lyrical affirmations. The mid-song monologue is a reminder to be kinder to ourselves and to cultivate love from within so we can continue to shine outward. It is a sentiment easier said than done, but it is one of the greatest gifts we can give ourselves – "Before we can love anything or anyone else, we need to love ourselves. The most important thing is ourselves."
"Floating In My Mind" is a culmination of all sounds of DGTL CLR. A mix of melancholic piano chords, powerful guitar plucks, intentional songwriting, videogame coins, and other instrumental sounds all come together to create a pensive yet dance-forward sing-along song. The EP comes to a close with the self-titled "Heal," an uplifting ballad of hope that puts you in a trance. DGTL CRL's crooning vocals guide you through meditative crescendos sprinkled with affirmations and gentle guitar plucks. It stands tall on its own with raw and genuine potential to heal while also being the quintessential end to a beautifully constructed EP.
Music is powerful in the way it allows us to connect with our most vulnerable selves. Heal is a therapeutic and refreshing release that shines in its authenticity. It's clear to hear this EP was created from the heart and with a greater vision in mind. The EP will be released on all streaming platforms on January 27, but we are happy to premiere it below. Take 15 minutes, put some headphones on and drift away to the healing sounds of DGTL CLR's newest EP!
Get an exclusive listen to DGTL CLR's newest EP, Heal, in its entirety on SoundCloud. You can also support the release by streaming it on your favorite streaming platform. If you want to be the first to hear the EP live, be sure to catch DGTL CLR when he opens for Goldfish at Belly Up in Solana Beach on Friday, February 10!
Stream DGTL CLR – Heal on SoundCloud:
---
DGTL CLR – Heal – Tracklist:
Learn To Love Yourself
Floating In My Mind
Heal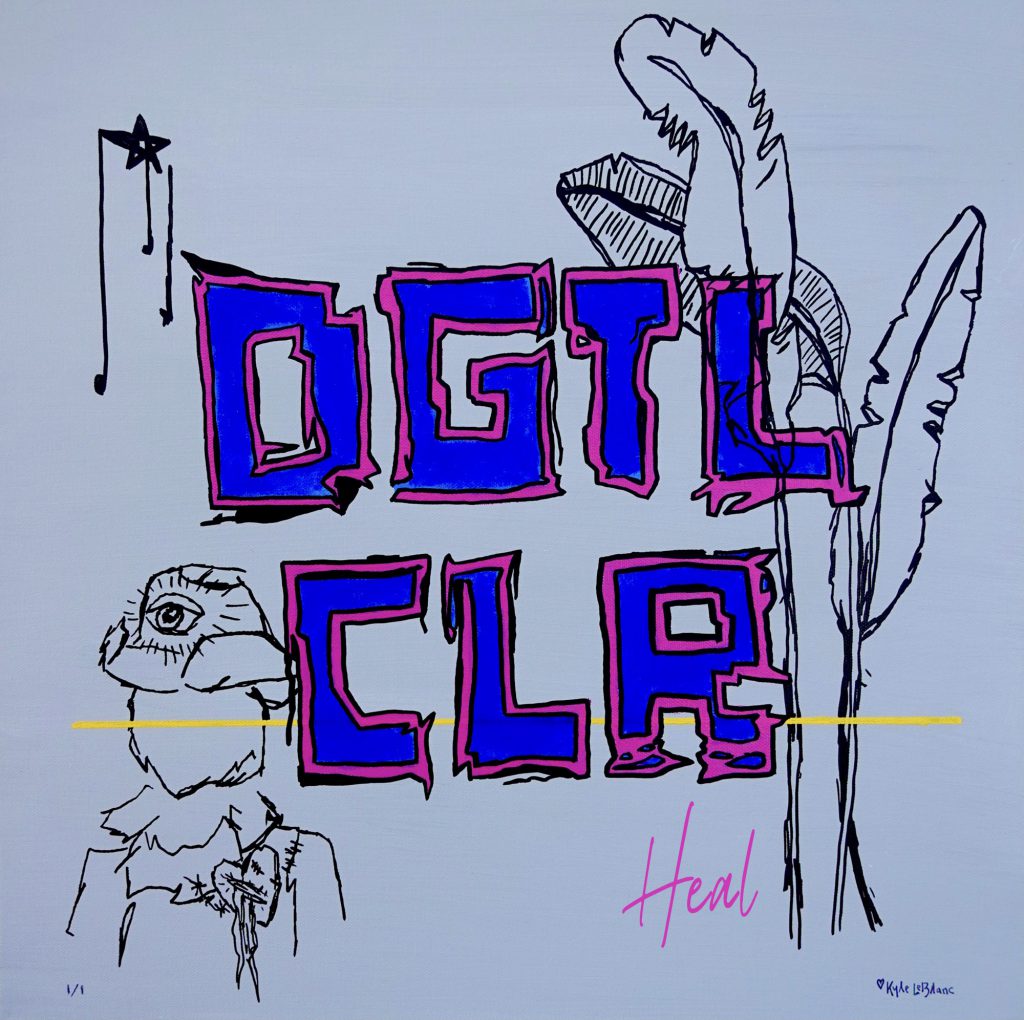 ---
Follow DGTL CLR:
Website | Facebook | Twitter | Instagram | SoundCloud | YouTube