A fan of Final Fantasy 7 Remake creates a stunning cinematic trailer that brings some serious big screen flair to Square Enix's reimagined classic.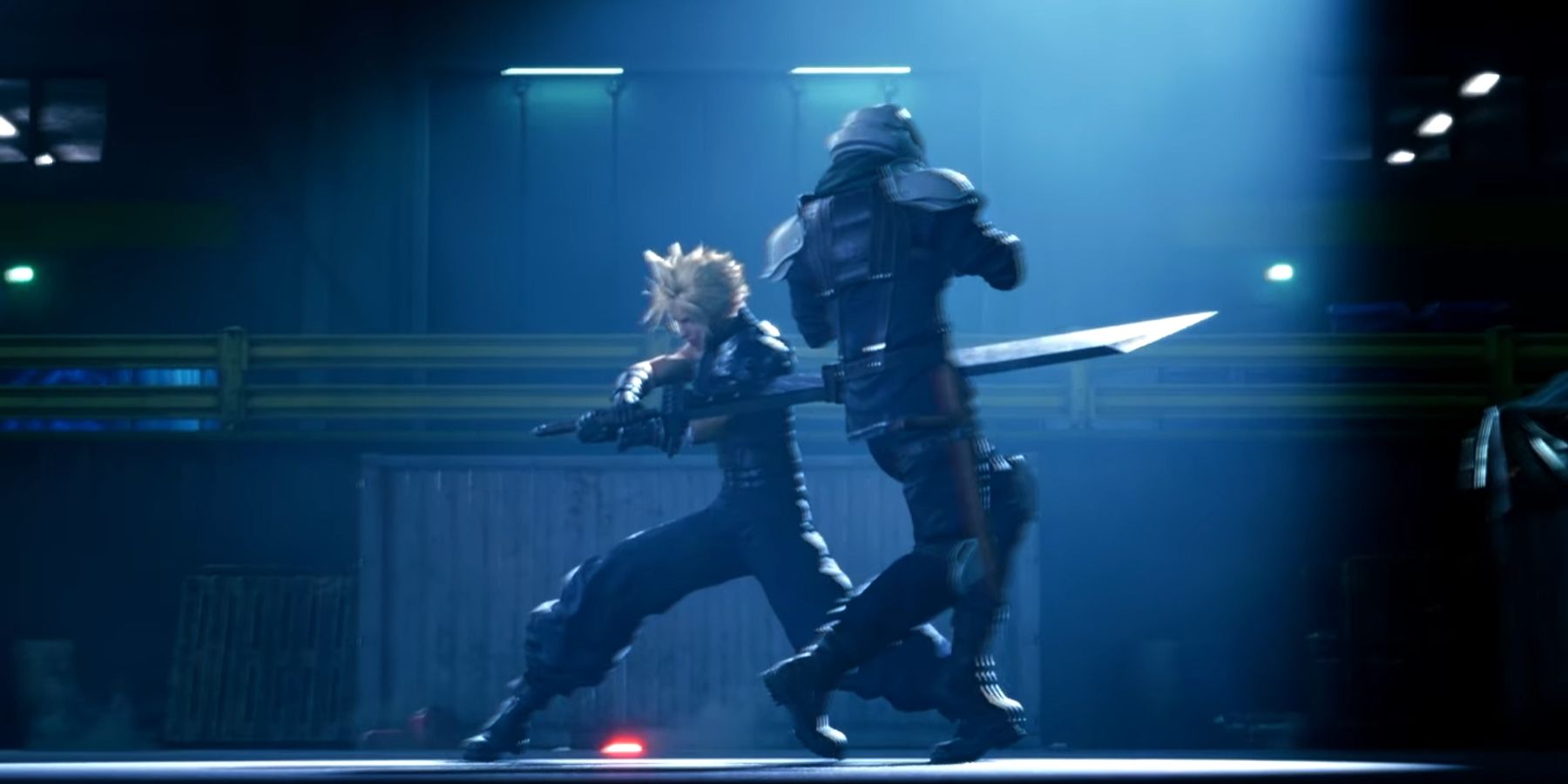 One talented fan of Final Fantasy 7 Remake has made a unique homage to Square Enix's hit PlayStation and PC RPG, editing together scenes from the game to create a movie-style trailer that would look right at home running in front of the latest blockbuster. Gamers have seen some wildly creative tributes to Final Fantasy 7 over the years, and this inspired mash-up of the world of games and film is one of the most unique yet.
Released for the PlayStation 4 in 2020 before arriving on PlayStation 5 and PC the following year, Final Fantasy 7 Remake is a reimagining of Square Enix's iconic Final Fantasy 7. Keeping key story beats from the 1997 PlayStation classic while trading turn-based battles for a real-time combat system, all delivered with an Unreal Engine 4-powered graphical makeover, Final Fantasy 7 Remake was generally well-received by fans and critics alike. Following the remake's success, Square Enix announced that the 2007 PSP spin-off Crisis Core: Final Fantasy 7 would receive its own remaster in the form of Crisis Core: Final Fantasy 7 Reunion, which released for PC and consoles earlier this month.
RELATED: Crisis Core: Final Fantasy 7 Reunion Painting Has a Getty Images Watermark
In a new post on r/FFVIIRemake, user CozyFinch shared their remarkably impressive movie-style trailer for Final Fantasy 7 Remake put together using scenes from the game. Asking "What if Remake was a blockbuster movie instead of a game?" in the title of the post, the impressive video delivers just over two-and-a-half minutes of cinematic spectacle sure to leave Final Fantasy 7 Remake fans pleased. Opening with the quick cut montage style seen in countless modern movie trailers, the trailer introduces key characters like Cloud and Tifa while setting up the story through snippets of dialogue and cinematics, all before closing with an ominous line from Sephiroth as the game's logo appears on screen.
Responses to the impressive trailer were overwhelmingly positive, with fans of Final Fantasy 7 Remake praising CozyFinch for their hard work. Several comments noted how the video managed to perfectly capture the feel and pacing of movie trailers, with some users even stating that Square Enix should hire CozyFinch to make the trailers for the PS5 sequel Final Fantasy 7 Rebirth. Other comments praised the original score used in the trailer, joking that they were relieved that it didn't feature the trailer cliches of dubstep or "a slowed down, minor-key remix of a dad rock song."
For gamers of a certain age, the polished presentation and sheer spectacle of this fan trailer is sure to recall the big-budget trailers that flooded airwaves before the original game's 1997 release. While this stunning new trailer shows just how far tech has advanced since those original polygonal Final Fantasy 7 characters, it also highlights how appealing the game's story remains even a quarter-century later.
Final Fantasy 7 Remake is currently available on PC, PS4, and PS5.
MORE: Why Crisis Core is an Essential Play Before Final Fantasy 7 Rebirth Releases