David Bowie is a classic rock icon, but in 1976, he lost interest in the genre. By then, he'd announced his retirement from music several times, feeling everything had become stagnant. Bowie thought rock was depressing, sterile, and even evil.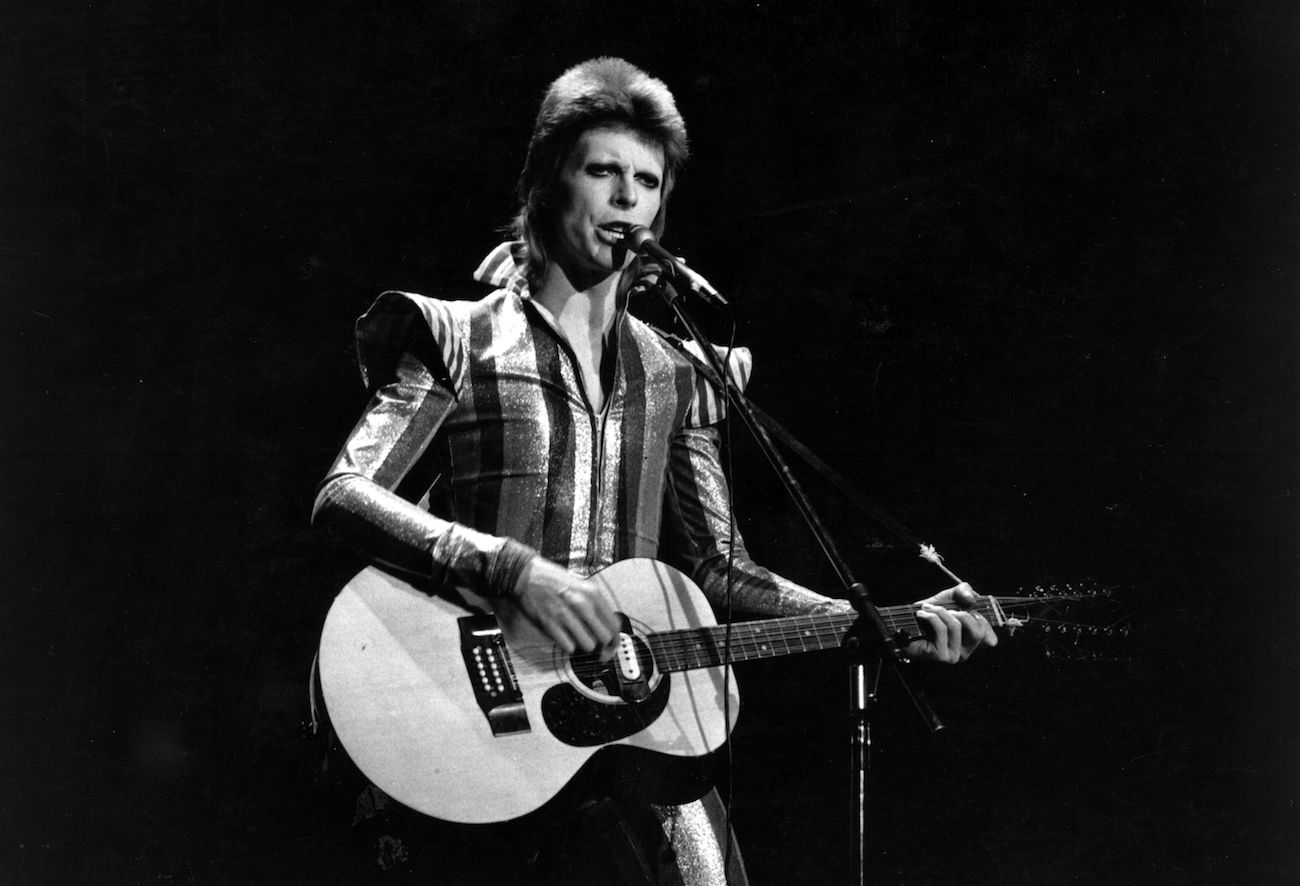 David Bowie announced his retirement from rock 'n' roll a couple of times before 1976
When Bowie entered his music career, John Lennon gave him some wise advice. As a Beatle, he knew how cut-throat the music business could be. However, he told Bowie, "Stick with it. Survive. You'll really go through the grind and they'll rip you off right and left. The key is to come out the other side."
Initially, Bowie didn't believe him and thought his career would be different. Eventually, he learned the hard way but soon became disenchanted with rock. Bowie hovered over retirement often, but John's advice must have had some effect because he stuck it out every time.
According to Playboy, Bowie announced he was leaving rock during his encore at an outdoor London concert in 1973. However, shortly after, he released Diamond Dogs and booked a three-month U.S. tour. He next announced his retirement from rock in April 1975.
"I've rocked my roll," he said. "It's a boring dead end. There will be no more rock-'n'-roll records or tours from me. The last thing I want to be is some useless f****** rock singer." However, that didn't last either.
Months later, he arranged an interview by satellite with popular talk show host, Russell Harty, to explain that he had a new album, Station to Station. Bowie added that he also had an upcoming "six-month worldwide concert blitz," Playboy wrote.
Playboy asked Bowie how he rationalized these contradictions. Bowie said not to believe anything he said. "I lie," he said. "It's quite easy to do. Nothing matters except whatever it is I'm doing at the moment. I can't keep track of everything I say, I don't give a s***. I can't even remember how much I believe and how much I don't believe.
"The point is to grow into the person you grow into. I haven't a clue where I'm gonna be in a year. A raving nut, a flower child or a dictator, some kind of reverend–I don't know. That's what keeps me from getting bored."
Bowie might not have followed through with his retirement, but he was bored with rock.
Bowie thought rock music was depressing, sterile, and even evil
By 1976, whether he was going to retire or not, Bowie was sick of rock. It had gone stale for him.
"It is depressing and sterile and, yes, ultimately evil," he said. "Anything that contributes to stagnation is evil. When it has familiarity, it's no longer rock 'n' roll. It's white noise. Dirge. Just look at disco music–the endless numb beat. It's really dangerous.
"So I've moved on. I've established the fact that I am an entertainer, David Bowie, not just another boring rock singer. I've got a film out, Nicolas Roeg's The Man Who Fell to Earth. And I'll be doing a lot more, taking a lot of chances.
"The minute you know you're on safe ground, you're dead. You're finished. It's over. The last thing I want is to be established. I want to go to bed every night saying, 'If I never wake again, I certainly will have lived while I was alive.'"
By the late 1970s, Bowie was exploring other genres like disco and R&B. However, changing up genres wasn't exactly the change Bowie was looking for.
Bowie never intended to stay in music
Playboy asked Bowie if he was ever worried about fans giving up on him for steering away from rock. Bowie replied that he never intended to be a musician in the first place, so it was no issue with him.
"Well, they must understand what my trip was in the beginning," he said. "I've never been a musician. The unfortunate thing is that I've always wanted to be a film director. And the two media got unconsciously amalgamated, so I was doing films on record. That creates your basic concept album, which becomes a bit of a slow pack horse in the end."
Bowie said he only entered the music business to make money. He said, "I was broke. I got into rock because it was an enjoyable way of making my money and taking four or five years to puzzle my next move out; I was a painter before that, studying commercial art at Bromley Technical High School.
"I tried advertising and that was awful. The lowest. But I was well into my little saxophone, so I left advertising and thought, 'Let's give rock a try. You can have a good time doing that and usually have at least enough money to live on.' Especially then. It was the Mod days; nice clothes were half the battle."
Whatever Bowie's thoughts on rock were, he stayed in the genre while making films here and there for the rest of his life.