By Jonathan Blumhofer
A trio of reviews of recordings that include sadly neglected pieces by Dvořák, pianist Mitsuko Uchida's phenomenal Diabelli Variations, and a haunting, arresting round-up of new music by the Departure Duo.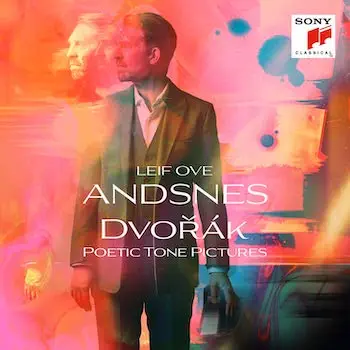 Though he wrote much music that involved the piano, Antonín Dvořák isn't a composer one immediately associates with the instrument. However, Leif Ove Andsnes' new recording of his thirteen Poetic Tone Pictures aims to rectify that omission, at least a bit. If nothing else, the album showcases how fresh and inventive Dvořák was within a genre – the keyboard miniature – that was already saturated by the time he composed these pieces in the late 1880s.
To be sure, some of Dvořák's less-admirable compositional tendencies periodically emerge in this baker's dozen. Occasionally, gestures are overdone (like the incessant arpeggios in the concluding "On the Holy Mountain") and a type of formal stiffness pervades a couple of numbers (perhaps most insistently in the "Spring Song").
But, on the whole, there's much to admire here in terms of thematic, textural, and harmonic variety. The opening "Twilight Way," for example, is lush and beautiful, marked by mighty contrasts of tone and character. "In the Old Castle," with its blend of mysteriously falling chromatic lines and devotional melodic content conveys a real sense of soul. And the "Sorrowful Reverie's" habanera-like rhythms evoke unexpected whimsy.
Throughout, Andsnes demonstrates that he's got the full measure of this music. His playing is astonishingly clean. The filigree in "Twilight Way," for instance, all speaks – but never gets in the way of the musical line. He tackles the music's subtleties (like the transitions in and out of the elfin figurations in the "Peasant's Ballad") with aplomb, never stints on rhythmic precision, and shapes phrases (as in the whimsical "Tittle-Tattle") with the utmost thoughtfulness.
If some of the titles don't seem to line up with the musical content (the "Bacchanalia" is far more playful than sensuous), that's an issue to take up with Dvořák – not Andsnes. Indeed, one could hardly ask for more charismatic advocacy for these sadly neglected pieces than he provides here.
---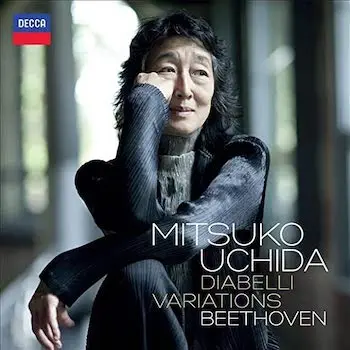 Beethoven wrote variations all his life, though none are more comprehensive (or daunting – for both performer and listener) than the set of thirty-three of those he wrote on a little waltz-tune by the composer-publisher Anton Diabelli between 1819 and 1823. The so-called Diabelli Variations are a veritable encyclopedia of compositional and pianistic technique, all of it siphoned through the composer's still-wildly-unpredictable Late Style.
As such, the score is one of the cornerstones of the solo piano repertoire. Accordingly, it's a bit surprising to note that Mitsuko Uchida's recent recording of the opus is her first. Regardless, the album's worth the wait.
Suffice it to say, Uchida's playing here is both terrifically engaging and knowing. Those snapping march rhythms in Variation 1? She knows just how cheekily they ought to project. The same goes for the lumbering canons in Variation 6, the bold contrasts of dynamics and rhythm in No. 7, and the stuporous figurations in the amusingly gruff ninth section.
One might go on, admiring, for instance, the scherzando aspect she draws out of Variation 10 (and with those weird, low trills anchoring half of it!), the swaggering bass lines in No. 17, the wonderfully slinky character Uchida mines in No. 25, or her lean articulation of the running figures in Variation 27.
Let's put it this way: Uchida nails every dynamic shift and articulation within sight. She knows the Diabellis inside and out. And, rather like a biographer (say, Jan Swafford), Uchida seems to be engaging as much with the composer in this piece as with the notes. That's a potent – and rare – combination. It likely helps explain why the thematic connections in this recording hardly ever get lost, even as the variations become more abstract as the work proceeds.
The bottom line, then: this is a phenomenal recording of the Diabellis, right up there with Kovacevich, Brendel, Arrau, and friends. Newcomers can hardly do better; old-timers, too, will want to check it out.
---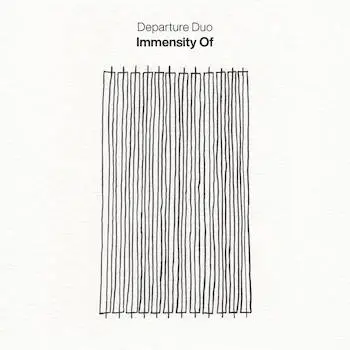 For better or worse, much ink has been spilled trying to articulate the mechanics of certain types of new music. Thankfully, the Departure Duo's debut album, Immensity Of, completely dispenses with this absurd practice.
The liner notes consist of a message from soprano Nina Guo and double bassist Edward Kass plus the texts the pair perform in settings by Katherine Balch, John Aylward, György Kurtág, and Emily Praetorius. And that's it: just listen to the music seems to be their watchword; we trust it and so should you. How refreshing.
Not that any of these pieces are exactly easy on the ears. Yet the Duo's performances are so secure, so colorful, so full of personality, that the album – which, at only fifty-two minutes, also manages never to overstay its welcome – is a veritable playground for the ear.
That's certainly true of Balch's Phrases, with its alternations of extended techniques and fragments of texts by Arthur Rimbaud. Yes, all of the piece's four movements are largely organized around gesture and effect. But the variety of Balch's materials is such that the music holds together quite well. Guo and Kass navigate it all impressively; when their parts align – as the dreamy bass arpeggios and floating vocal line do in the concluding "il sonne une cloche" – the results are magical.
The pair are similarly accomplished in Aylward's setting of texts by Rilke and Kurtág's Einige Sätze aus den Sudelbüchern Georg Christoph Lichtenbergs. The former mixes lyricism and grit in nearly equal measure: the central "Der Panther" beguilingly combines a rough-hewn bass part with a soaring, arcing vocal line.
Kurtág's sequence of twenty-two miniatures (its longest movement lasts just under three minutes; the shortest, fifteen seconds) stands as a fascinating compendium of expressive viewpoints condensed to their essence. Everything's here – from the declamatory "Geständnis" to the queasily ululating "Die Kuh" and the sometimes dusky, sometimes explosive "Verlorne Mühe" – and it's executed with terrific precision.
Rounding things out is Praetorious's Immensity Of. Setting a meditation on disintegration and decay by Daphne Oram, the music barely rises above a whisper. The focus of the Duo's performance, though, is palpable; theirs is a reading that simply draws the listener in. It's a track that makes for a strangely absorbing conclusion to this haunting, arresting release.
---
Jonathan Blumhofer is a composer and violist who has been active in the greater Boston area since 2004. His music has received numerous awards and been performed by various ensembles, including the American Composers Orchestra, Kiev Philharmonic, Camerata Chicago, Xanthos Ensemble, and Juventas New Music Group. Since receiving his doctorate from Boston University in 2010, Jon has taught at Clark University, Worcester Polytechnic Institute, and online for the University of Phoenix, in addition to writing music criticism for the Worcester Telegram & Gazette.