Boxing legend Mike Tyson was known for having a frightful aura about him that could be felt without a single punch even being thrown. Such was the talent of the former heavyweight champion, who cemented his legacy as one of the most frightening boxers to ever compete.
ADVERTISEMENT
Article continues below this ad
However, there were some instances where Tyson was seemingly so connected with his art that he fought subconsciously, relying only on his instincts. One such video has recently resurfaced on the internet in which 'Iron Mike' looked to be in a trance.
Mike Tyson goes into a hypnotic state during a fight
ADVERTISEMENT
Article continues below this ad
The video is from Tyson's bout against Lou Savarese in 2000. The fight was part of Tyson's comeback in the sport, with him already ending up in a controversy following his second fight against Evander Holyfield. Despite that, Iron Mike would go on to win the bout in just 38 seconds of action, making this the second shortest fight of his career.
However, the moment that caught the eye of fans was how Tyson wouldn't stop punching Savarese even after the official stopped the fight. The referee would then try to separate the two men, after which Tyson's cornermen would wake him up.
This was an awkward moment for the fans watching who couldn't understand what had gotten into the champion. Moreover, they were quick to react to the resurfaced video of this unusual fight.
Fans were left stunned after seeing Tyson in a trance
One fan could not decide what was more dangerous, being his opponent or the referee in his fights. "Idk what's more dangerous and intimidating, being Tyson's opponent or his ref." he wrote.
Another fan claimed that 'Iron Mike' had the spirit of a pit bull in him. "mike got that pit bull spirit animal" he wrote.
Moreover, one fan revealed that Tyson's former coach and mentor Cus D'Amato used to hypnotize him. "Fact* Cus used to hypnotize Tyson before his fights." He wrote.
DIVE DEEPER
ADVERTISEMENT
Article continues below this ad
A fan was angry at Savarese for arguing with the referee after he save his life according to the fan. "The other dude arguing the ref like he didn't just save his dear life." he wrote.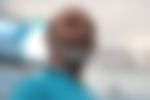 This fight will forever be remembered as one of Tyson's better performances. However, the drama after that will be the reason why people will remember it like many of the heavyweight great's other controversial bouts.
ADVERTISEMENT
Article continues below this ad
What did you think about Tyson not stopping even after the fight was officially over? Let us know in the comments.
WATCH THIS STORY: Despite Being Dead for 37 Years, 'The Baddest Man on the Planet' Mike Tyson Is Still Scared of This Person