Chapter 76 of the Boruto manga has the kid's partnership with a shady individual infuriating Kawaki, teasing a fight that could damage Konoha.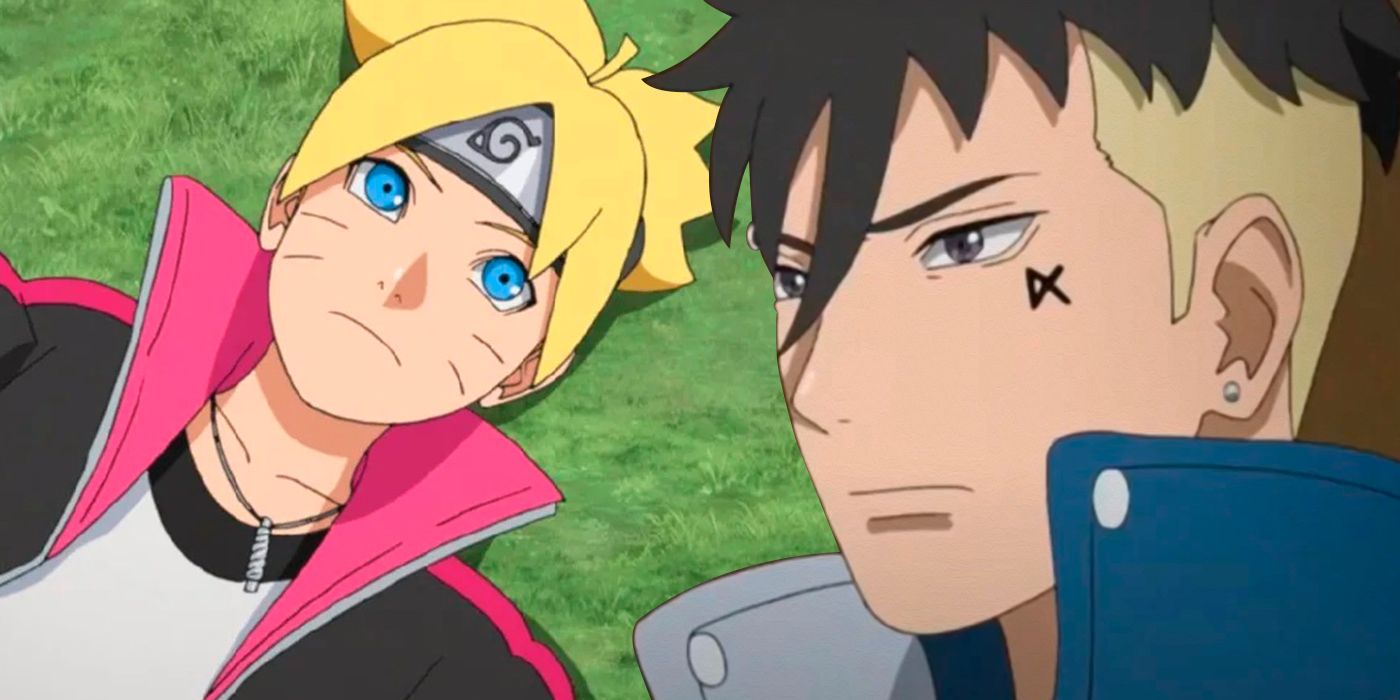 The following contains spoilers for Chapter 76 of Boruto: Naruto Next Generations, "A Girls' Sanctuary," by Masashi Kishimoto, Mikio Ikemoto, Mari Morimoto and Snir Aharon, now available in English from Viz Media.
In the Boruto manga, Kawaki's feud with the titular character has been devastating with high-stakes, yet understandable. While the flash-forward at the start of the series has them fighting for the soul of Konoha years down the line, Kawaki is not a villain at present. He's instead found trying to save the Hidden Leaf and Naruto from certain death, knowing Code is coming to destroy them.
In addition, he had to kill Boruto to stop Momoshiki Ōtsutsuki from taking over Naruto's son, once more affirming how loyal Kawaki is to his newfound home. Still, it's rubbed many the wrong way, with Shikamaru monitoring him and his new Karma mark, and Naruto hoping there's not a darkness inside that gets Kawaki addicted to killing. It's something Naruto had to scrub out of Sasuke in the past, so he doesn't want Kawaki to become a lost Uchiha soul. Unfortunately, Chapter 76 has Kawaki once more being aggressive, calling out Boruto's new partner in Momoshiki for what seems to be another scrap that could cause major collateral damage.
RELATED: Sasuke's Story Reaffirms the Uchiha Ranger Needs More Kakashi Team-Ups
Momoshiki Has Been Targeted By Kawaki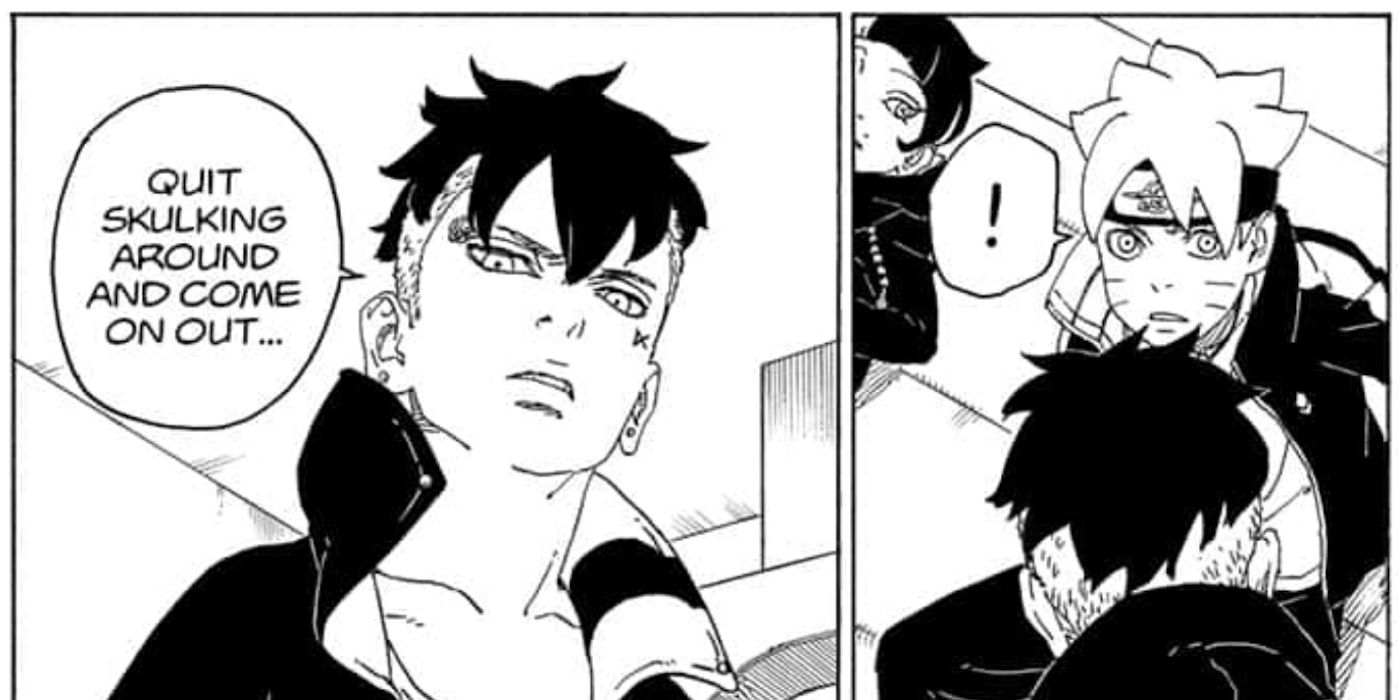 Momoshiki has been sharing mindspace with Boruto, grateful that while he can't be reborn in this vessel, he could work to possess the kid again. However, they're starting to understand each other, with the alien's spirit coming off like Kurama did to Naruto. The Hokage, before losing the Nine Tails Demon Fox, did tap into its power, so it seems like Momoshiki wants to strike a similar deal with Boruto, akin to paying for rent.
He even helps Boruto suss out the truth about Amado's schemes, how the scientist worked on Kawaki's body, and the details on the most powerful Ōtsutsuki ever in Shibai. In Chapter 76, Momoshiki then shows up when Boruto's gaming with the sinister Daemon, making it clear he knows where Eida gets her trance powers from. He won't spill the beans just yet, though, using it as leverage. However, Kawaki senses him — both he and Boruto have alien DNA in their makeup due to the Karma marks — which leads to Kawaki calling Momoshiki out angrily, teasing chaos and carnage to come.
RELATED: Naruto: Sasuke's Spinoff Manga Reminds Fans He Lacks the Hokage's Nobility
Boroshiki and Kawaki Could Rumble Again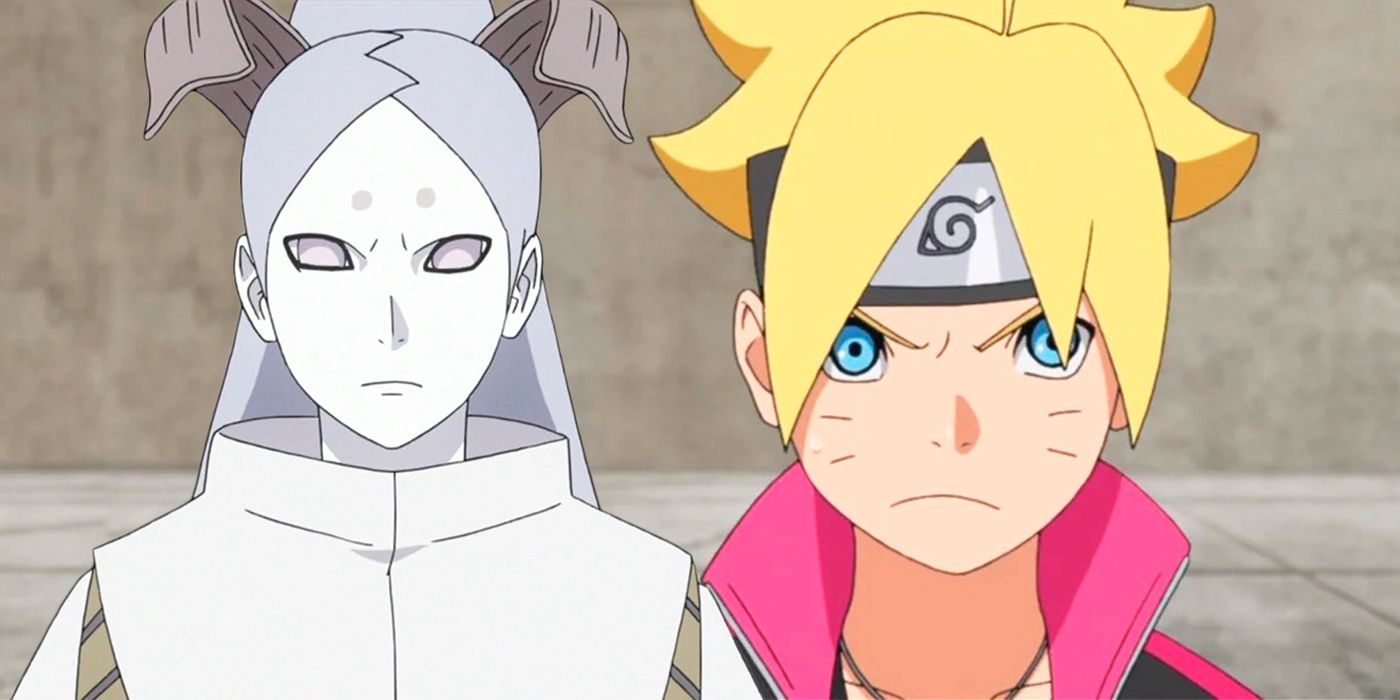 If Kawaki provokes Momoshiki, the alien could take over Boruto's body again and try to kill Kawaki. After all, Kawaki ruined Momoshiki's vessel, relegating him to being this ethereal ghost. Given that the former is still learning to harness his new mark, he may well end up vulnerable in the fight. This could lead to major parts of Konoha being destroyed, but there's another problem.
Seeing as Eida wants Kawaki to be her soulmate, she and Daemon could attack and kill this Boroshiki amalgamation. They'd have valid reason as they'd be protecting the Hidden Leaf, following in Kawaki's footsteps, while ensuring she gets to keep her 'true love' safe.
Ultimately, this is a war the Hidden Leaf can't afford, as they need these precious weapons ready for when Code comes. It remains to be seen if the situation will be deescalated, but that's unlikely as Kawaki's quite rash, while Momoshiki's ego and thirst for revenge could see him strike back and ruin this brief peacetime in Boruto.