Sharing ghost stories has been a global tradition for thousands of years. According to scholars at the History Channel, one of the first recorded ghost tales is included in a letter written in the first century AD by a Roman named Pliny the Younger. While haunting a home in Athens, this specter was recognized by his lengthy beard and noisy shackles. Since this ancient supernatural sighting took place, spirits have allegedly been spotted all around the world. As public fascination with ghost stories has increased, more haunting tales have made their way to the silver screen.
So, what makes a ghost story a ghost story? The most frequently seen tropes in ghostly media include jump scares, possessed objects, locations with a bloody history, and, of course, a spirit that refuses to know when to quit. As seen in films like Insidious, Poltergeist, The Conjuring, The Exorcist, and Annabelle these spirits are often depicted as dangerous forces who are capable of physical and psychological harm if their territory is disturbed. As a result, the portrayed relationship between the living and the dead is usually… strained. However, filmmakers are beginning to separate from these traditional narratives and reinvent what it means to be "haunted." In fact, viewers are rethinking everything they know about the presence of spirits among the living because of these 8 modern ghost stories.
8/8

Smile (2022)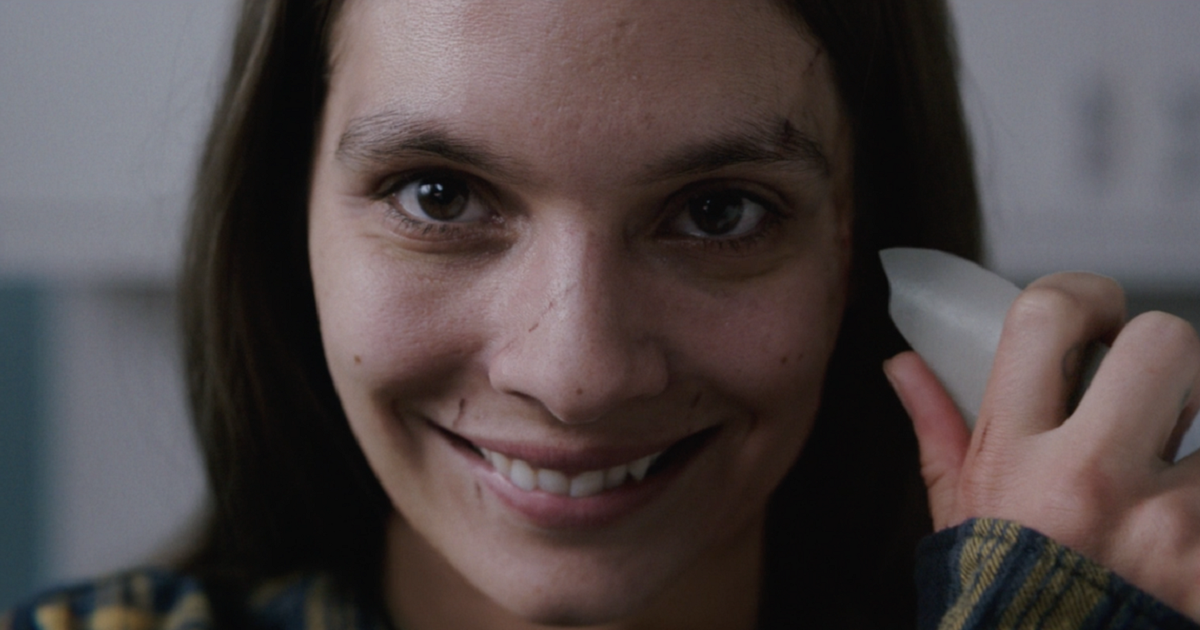 In Smile, Dr. Rose Cotter, a psychiatrist, witnesses a traumatic event involving a patient. Like falling dominos, terrifying experiences begin to shatter Rose's life. In an attempt to control the frightening events unfolding before her, Rose must face her own traumatic past. Although this film does focus on a frightening force that negatively impacts the lives of the living, the curse attached to this sinister smiling entity also symbolizes its victims' internal battle with severe trauma.
These themes closely resemble the work of filmmakers Mike Flanagan and Ari Aster who use their pieces to discuss generational trauma, mental illness, and grief; especially as it relates to familial structures. However, what makes Parker Finn's Smile different from similar works is the reminder that anyone can fall prey to the monster of trauma. Even a mental health specialist, like protagonist Dr. Rose Cotter, cannot erase the scars of her past.
7/8

Nanny (2022)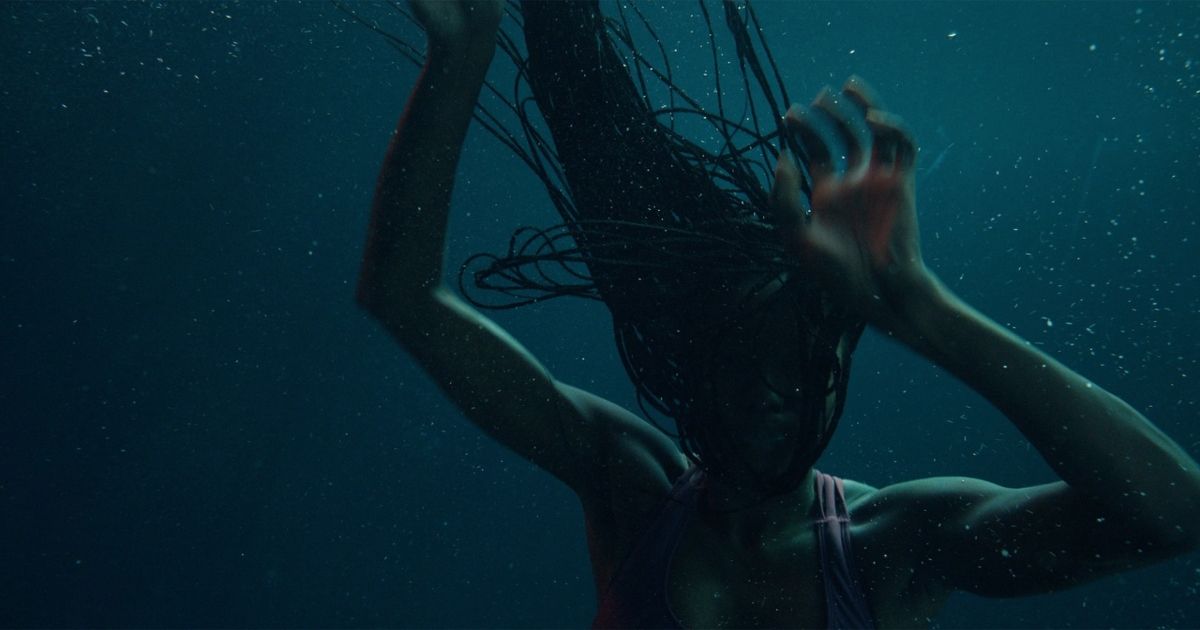 Nanny presents the experience of Aisha, a young mother, who has just immigrated to the United States from Senegal. However, Aisha's son, Lamine, remains in Senegal with his aunt. In order to earn the money needed to fly Lamine to America, Aisha accepts a position as nanny for a wealthy New York City family. As the story unfolds, a menacing presence invades Aisha's consciousness, endangering her American Dream.
What is so unique about Nanny is that the spirits which violate Aisha's life are not specific to her new residence in New York City. She's not trapped inside a haunted house or disrupting an ancient burial ground. Instead, she is haunted by Anasi and Mami Wata, spirits first recognized in African folklore. These narratives were likely popular within the culture and community Aisha was raised in. However, their presence takes on new meaning after Aisha separates from Lamine and endures a traumatic immersion into American life.
6/8

Ghosts (2021)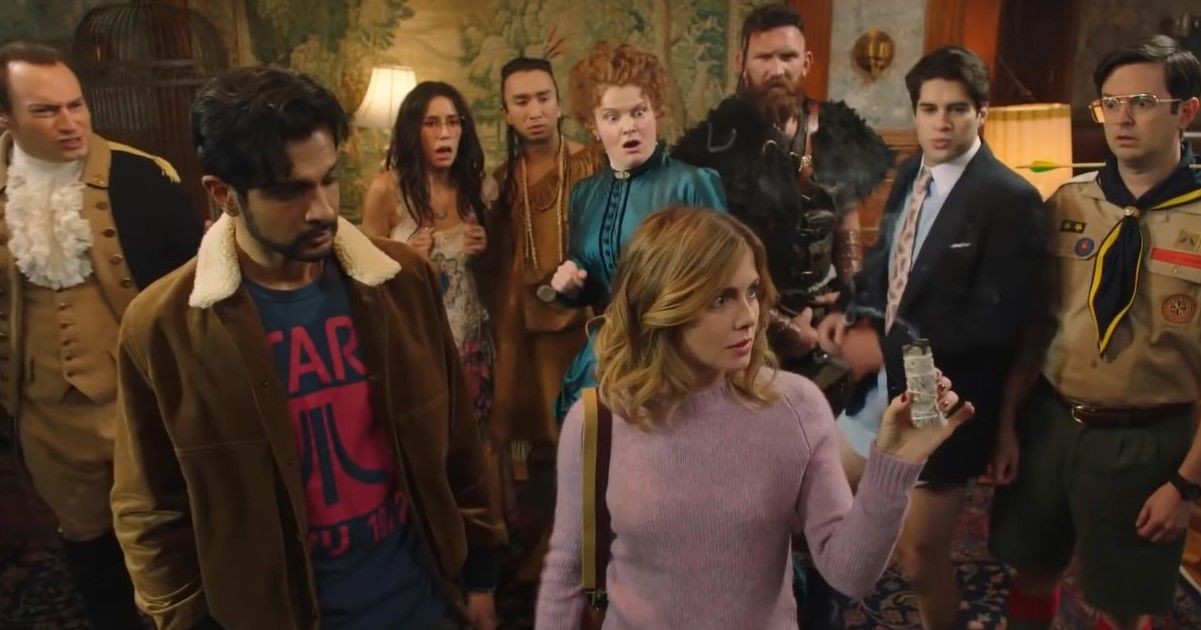 Originally aired in the U.K. in 2019, Ghosts made is debut on American television in 2021 featuring a delightful cast of apparitions haunting a country estate. A married couple, Samantha and Jay decide to convert the property into a bed and breakfast. However, before long, the spirits are shocked to discover that Samantha is the first tenant that can see and hear them.
This series combines ghostly mythology with sitcom tropes. While traditional ghost stories seek to evoke fear in viewers, Ghosts seeks to do the opposite. A few ghost characters who enhance the series' comedy include Alberta Hynes, a 1920s lounge singer, who died drinking poisoned moonshine. Aside from Samantha, Alexa devices can detect her voice. Flower is the spirit of a 1960s hippie who died while under the influence of drugs. When she passes through a living body, she can put them in an intoxicating trance. Finally, there's Captain Issac Higgintoot: a gay, forgotten hero from the American Revolutionary War who is insanely jealous of Alexander Hamilton's popularity. Even though the spirits seen in Ghosts conform to traditional ghost lore, they are all laughs and no frights.
5/8

Candyman (2021)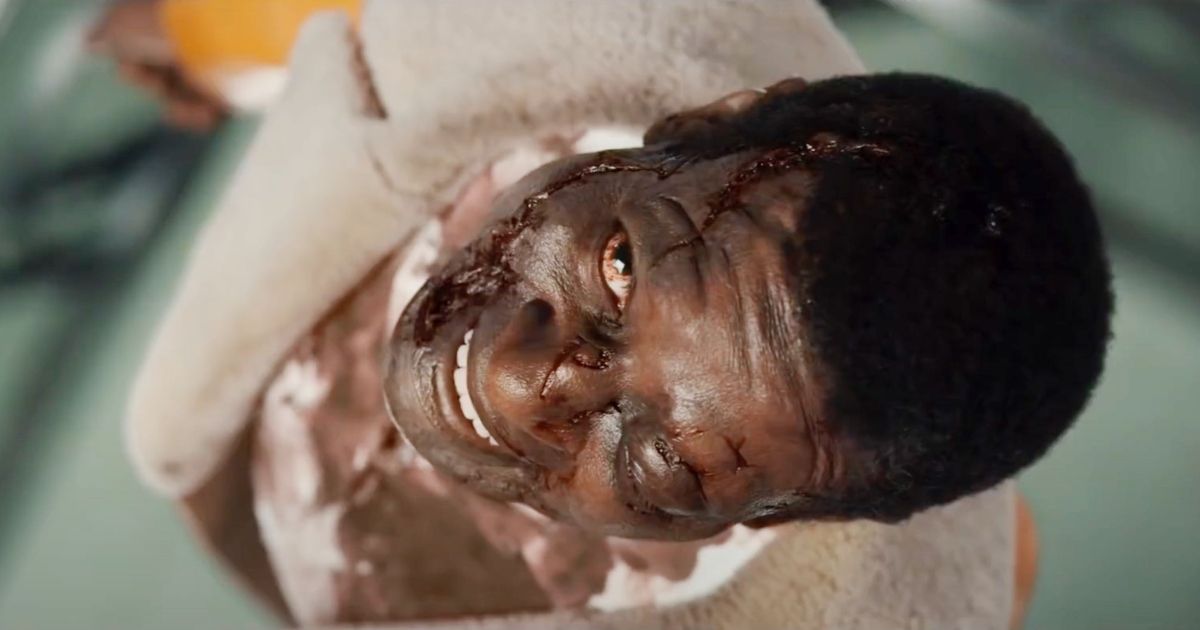 Following-up the 1992 original, Jordan Peele's Candyman spotlights a Chicago community threatened by a paranormal killer with one hook-hand. When a local artist, Anthony McCoy, adopts Candyman as his newest muse, his sanity deteriorates while studying the legend's troubling history.
In Candyman, the horror genre marries social commentary. The legend of Candyman is largely concerned with racism and race-related police brutality. Through research, Anthony discovers that the legend began after Sherman Fields, a black homeless man, was accused of putting razor blades in candy. After being murdered by the police, Sherman was proven innocent. Released just shortly after 2020's U.S. police brutality protests, the film is strikingly relevant, showcasing a spirit seeking to remedy both personal and social injustice.
Another unique feature of the Candyman lore is his "hive." Candyman is made up of five spirits; each died as victims of racially charged killings. When a new victim is unearthed, the torch is passed to him: he is history's newest Candyman. This film is a reminder that old, vengeful spirits linger when society refuses to learn from the sins of its past.
Related: Candyman: Why the Original and 2021 Sequel are Important Social Commentaries in Horror
4/8

The Black Phone (2022)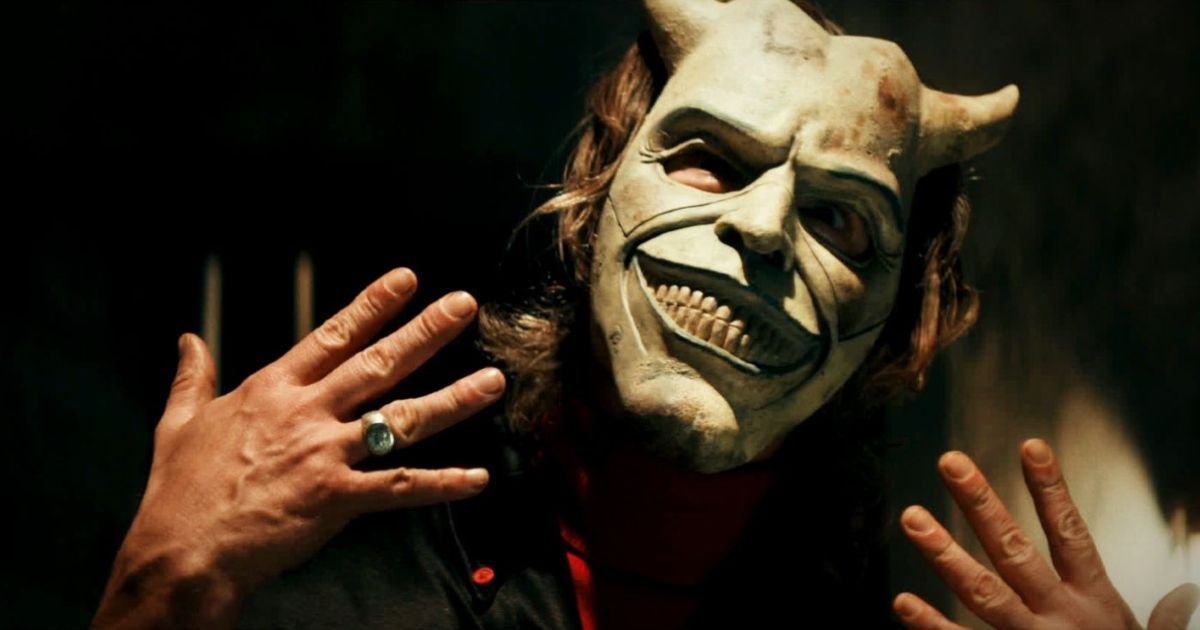 When Finney Blake is kidnapped by a serial child abductor known among Denver residents as "The Grabber," Finney receives help from unlikely sources. In the kidnapper's basement where Finney is trapped, a disconnected phone hangs on the wall. One day, it rings. Finney picks up and is met by the voices of the Grabber's past victims. The ghosts of the five murdered boys tell Finney everything they know about the basement and the Grabber, determined to help him escape their fate.
The Black Phone rejects traditional ghost depictions by taking action to protect and liberate Finney. They challenge the perspective that lingering spirits of the dead only seek to harm the living. Not only do these kids become Finney's collective voice of reason throughout his traumatic kidnapping, but they also protect his life, in spite of the fact that no one protected them.
3/8

The Haunting of Hill House (2018)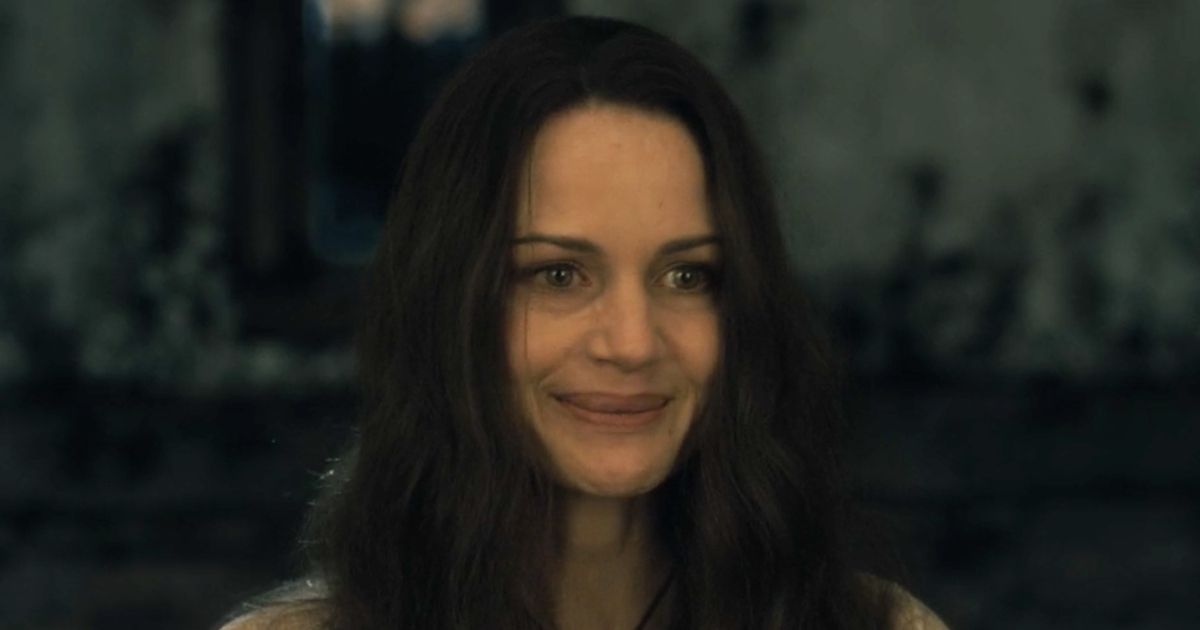 At the center of The Haunting of Hill House is the Crain siblings: Steven, Shirley, Theo, Luke, and Nell. As children, the Crains lived in a large estate called Hill House. Now, as adults, they are forced to revisit the horrifying incidents they witnessed while living in their childhood home. Little by little, the siblings begin to understand that some of the ghosts they knew as children never left. One of the most frightening features of the Hill House spirits is their ability to prophesy the futures of the Crain kids. Each child's individual experience at Hill House is reflected in the trauma they carry as adults. Most significantly affected were the youngest children: twins Luke and Nell.
Luke, diagnosed with OCD as a child while living in Hill House, developed a compulsion — counting to the number seven. It represented the seven members of the Crain family. "That keeps you safe. Sometimes you have to do it a lot." Young Luke told Nell. Sadly, their mother's death ripped away Luke's veil of familial protection. While seeking comfort and protection into adulthood, Luke developed a heroin addiction. Nell, on the other hand, exhibited the most tangible fear during the family's days at Hill House. An apparition she claimed to see frequently she named "The Bent Neck Lady." Her paralyzing fear of this spirit caused her to develop a sleeping disorder as an adult. The ghosts of Hill House remind audiences that old wounds must be healed. If not, the ghosts of our pasts may come back to haunt us.
2/8

The Haunting of Bly Manor (2020)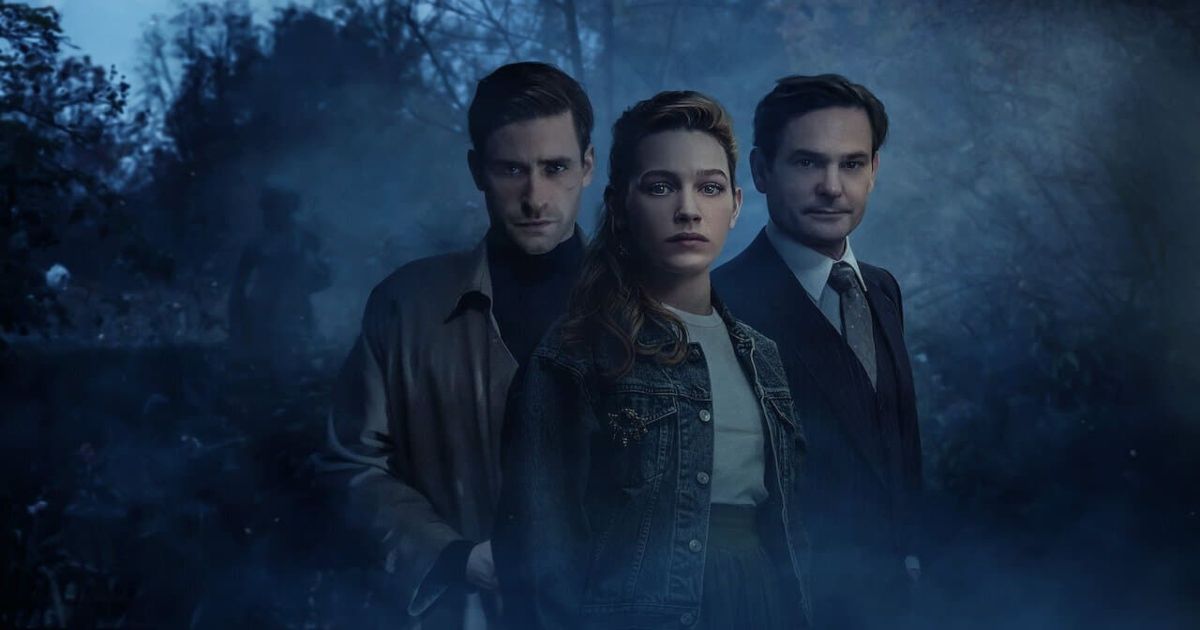 When a young American named Dani moves to England for a fresh start, she accepts a job as an au pair for two children at an estate called Bly Manor. However, she quickly realizes that things are not as they seem. A protective soul walks the halls of Bly by night, claiming anyone who lingers on her path. This tale distinctly strings together mental health issues, grief, spiritual possession, and ghostly hauntings.
In most ghost stories, the living cannot stop a spirit from possessing their body. The Haunting of Bly Manor, however, contests that ghostly possession requires consent. Characters use the following phrase to welcome spirits to inhabit their body: "It's you, it's me, it's us." This practice also reflects a character's active choice to love another — to become "one" with them.
However, the choice to love does not come without its share of pain. The series asserts that sometimes those who grieve their loved ones wish to be haunted. Rebecca Jessel, for example, is not frightened when Peter visits her as a ghost. His apparition gives her a false sense of normalcy; At least, in some way, they are still together. Similarly, early in the series, the narrator leaves her bedroom door cracked, hoping to catch a glimpse of her deceased lover. It would be an unusually welcome supernatural sighting. Flora says it best: "It's not a ghost story. It's a love story."
Related: What's Next in Mike Flanagan's Flanaverse?
1/8

Hereditary (2018)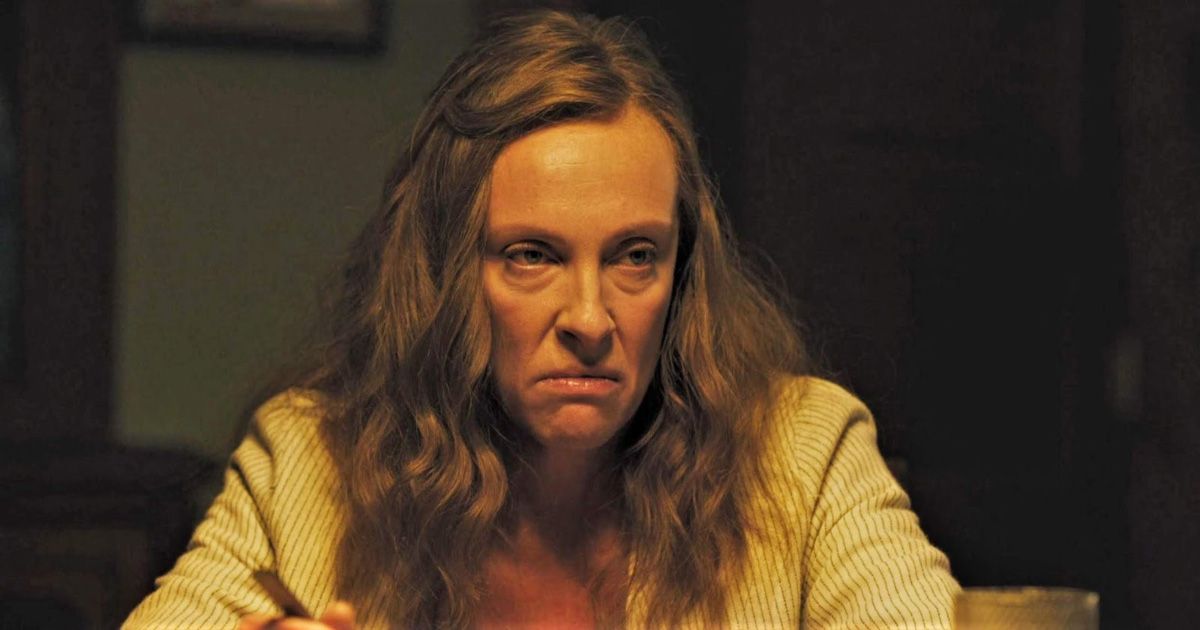 Regarded as one of the most frightening films of all time, Ari Aster's Hereditary focuses on a family forced to confront an evil entity that has been passed down from generation to generation. All the while, they must navigate their grief after suffering two familial deaths. As they attempt to manage the trauma, the spirit seeks its newest host. Tensions rise between Annie Graham and her son Peter as they undergo erratic bouts of dread, panic, and blame.
Because of the actions of the Grahams' recently deceased matriarch, Grandma Hellen, the family unravels. This closely resembles the real-life effects of unhealed trauma and abuse within family units. When one individual maintains unhealthy or abusive behaviors, their children learn and/or inherit those traits. Hereditary demonstrates that the most insistent and horrifying spirits are those which haunt our homes, undetected and unnamed for far too long.