It is very rare that a triple-A video game gets announced and released within 24 hours. It has happened a few times with indie games that have shown up at Nintendo Directs, but the closest a large publisher has ever gotten to shadow-dropping its next big game was when EA confirmed the existence of Apex Legends only hours before its release in 2019.
Related: Best Xbox One And Series X|S Exclusives
That is all to say that Hi-Fi Rush is a wonderful surprise in countless ways. Not only is it an excellent character-action game developed by people that helped create Devil May Cry, but it's one of Xbox's best games in recent years. However, there are a few things that left us wanting more. These are some of the ways it could be even better.
6

More Licensed Tracks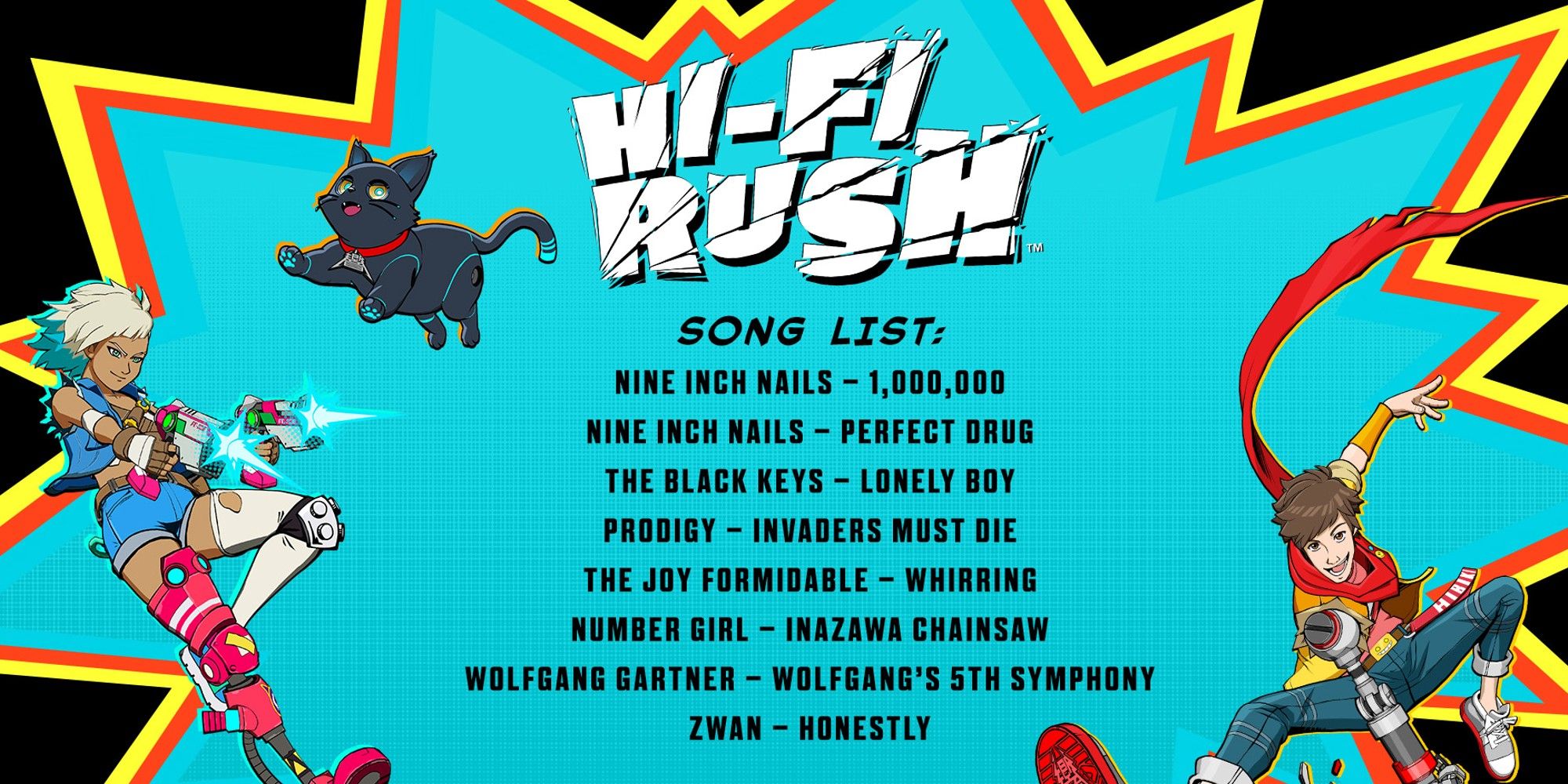 At its heart, Hi-Fi Rush is a rhythm game, first and foremost. That means that the one of the most important things to the game, and Chai himself, is always going to be the rip-roaring beats he has on his iPod-like device. That is why it's a little disappointing that there is only eight songs licenced from other bands (and one classical composer) on the game's soundtrack.
That's not to say the rest of the music isn't great. The Hi-Fi Rush Original Soundtrack composed by Shuichi Kobori, Reo Uratani, and Masatoshi Yangai, is full of foot tapping bops that work great for the levels and help you keep beat in combat, However, the game's best moments is undeniably when the need drops and The Black Keys, Nine-Inch Nails, or dubstep-Mozart kicks in. Speaking of everyone's favourite Wolfgang from the 18th Century that actually highlights another thing that could make Hi-Fi even better.
5

More Varied Music Styles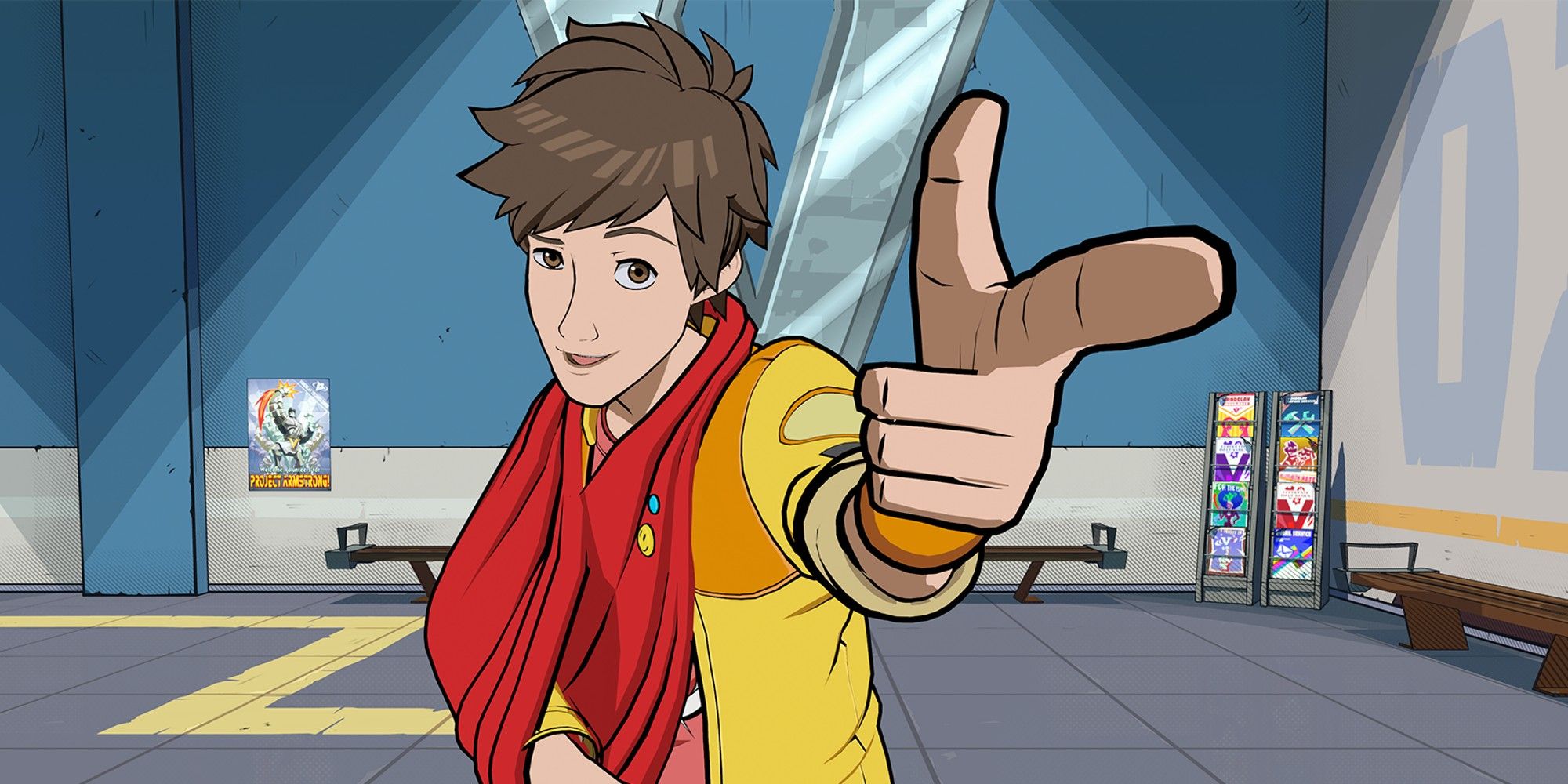 Most of the music in Hi-Fi is very rock and roll, and that works great for Chai's [Future] Rockstar persona, but it would've been nice if the surrounding characters impacted the soundtrack a bit more. Of the seven guest songs, four are indie or hard rock, with one dubstep remix of a classical composition, one synth tune and also a song by Zwan, and most of them a used during boss encounters.
Related: Best Soundtracks In Games Of All Time
However, the characters of Hi-Fi are way more varied than that. On Chai's team alone we have a musclebound soft-spoken inventor, a cool hacker, a psychologist robot, and a cat that seems to love Twin Peaks. It would have been amazing if game highlighted how unique these characters dedicating music themed set-pieces to Peppermint, Macaron, CNMN, or 808.
4

Bigger Cast Outside The Heroes And Bosses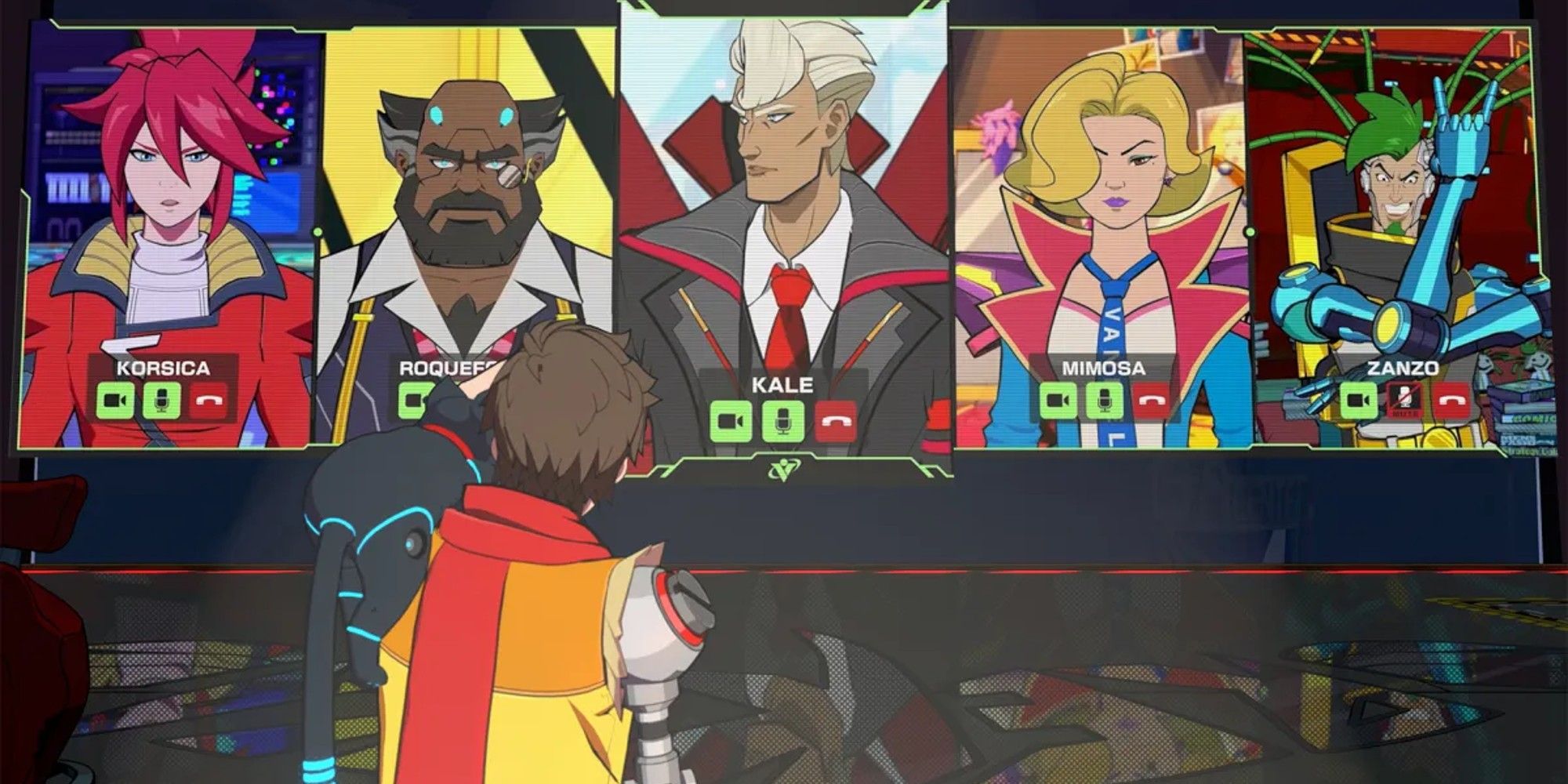 While we are on the game's lovable cast, doofuses and geniuses, it would've been great to see more than the four core members that join your team, a bunch of AIs and robots, and the villains during the game's story. Your crew is obviously great, and the cast of evil bosses all feel unique and varied, but the world feels somewhat small when the only other humans we encounter during the whole game are in the opening cutscene.
We know that some of the game's, not very subtle, pointed political message comes from highlighting how unaware the outside world seems to be of Vandelay's evil intentions. However, maybe that could have be conveyed better if we saw more of these people and the outside world. We know that Vandelay is evil, and it has basically set up a city-sized campus for its workforce/slaves but showing the corporation's impact on the rest of the planet would have really helped show just how evil the bosses at the top are.
3

More Of A Personality For 808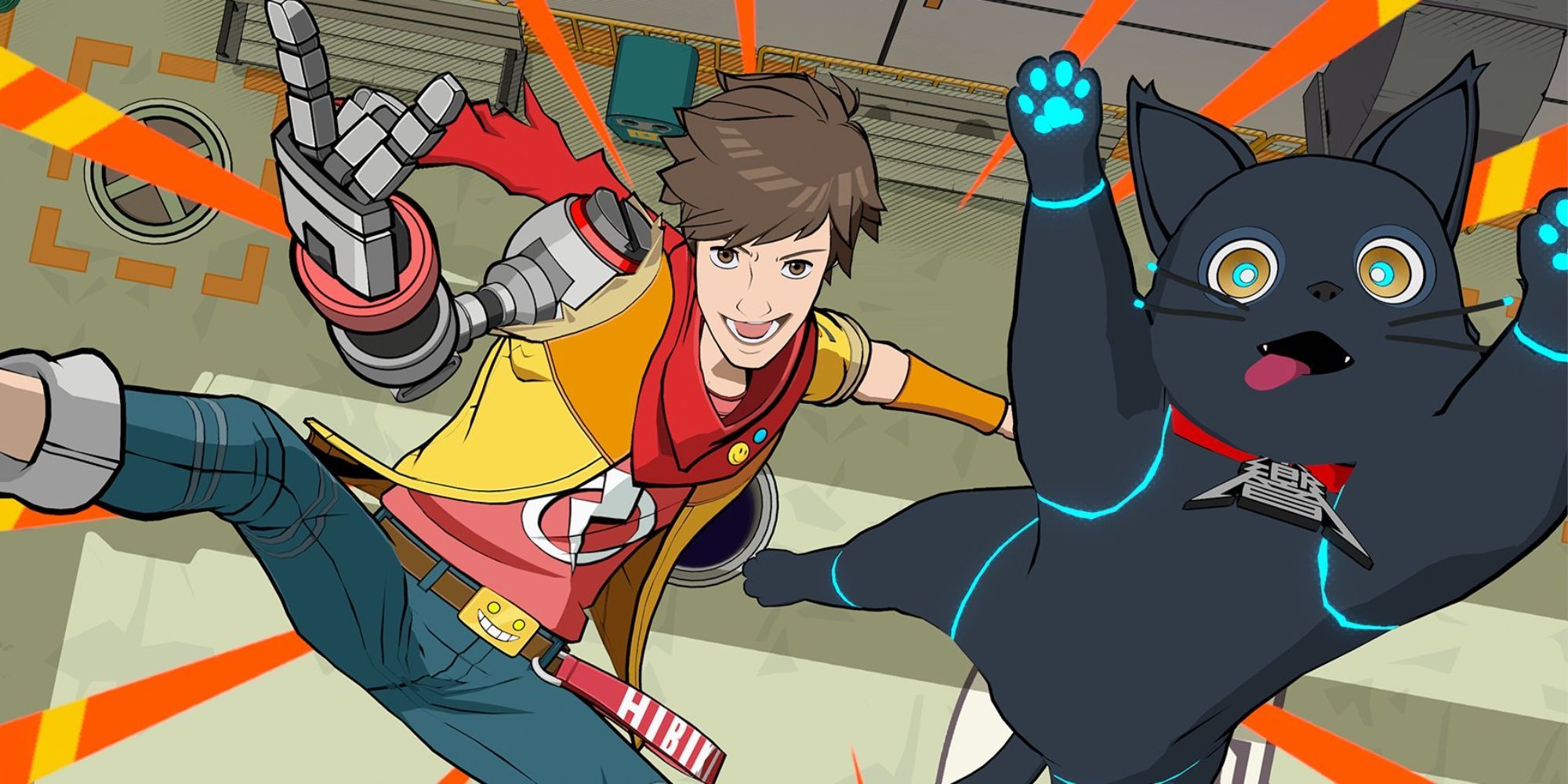 One of the most lovable parts of Hi-Fi Rush is the gang's adorable android cat, 808. This feline/hoovering ball not only helps you keep beat as you fight, but they are so cute that many people think they should a mascot character for Xbox. This would be great and a long overdue and more family friendly change away from Master Chief leading every Xbox ad. However, before that happens we need 808 to become more of a character in their own right.
Related: Most Powerful Xbox Characters
As it stands in Hi-Fi Rush, 808 basically acts as a glorified walkie-talkie for the gang when Chai is out on missions. And while its cool that they take on the secondary colour and subtle mannerism of the character talking to Chai, it really does feel like it makes 808 a bit less of their own character. They're actually wholly independent though, and they show us this when they save Chai's ratchet from lava, and when they start to dance like they are in the red room! 808 is cute as hell, but we wish we got to discover more of their personality as we played.
2

Different Weapons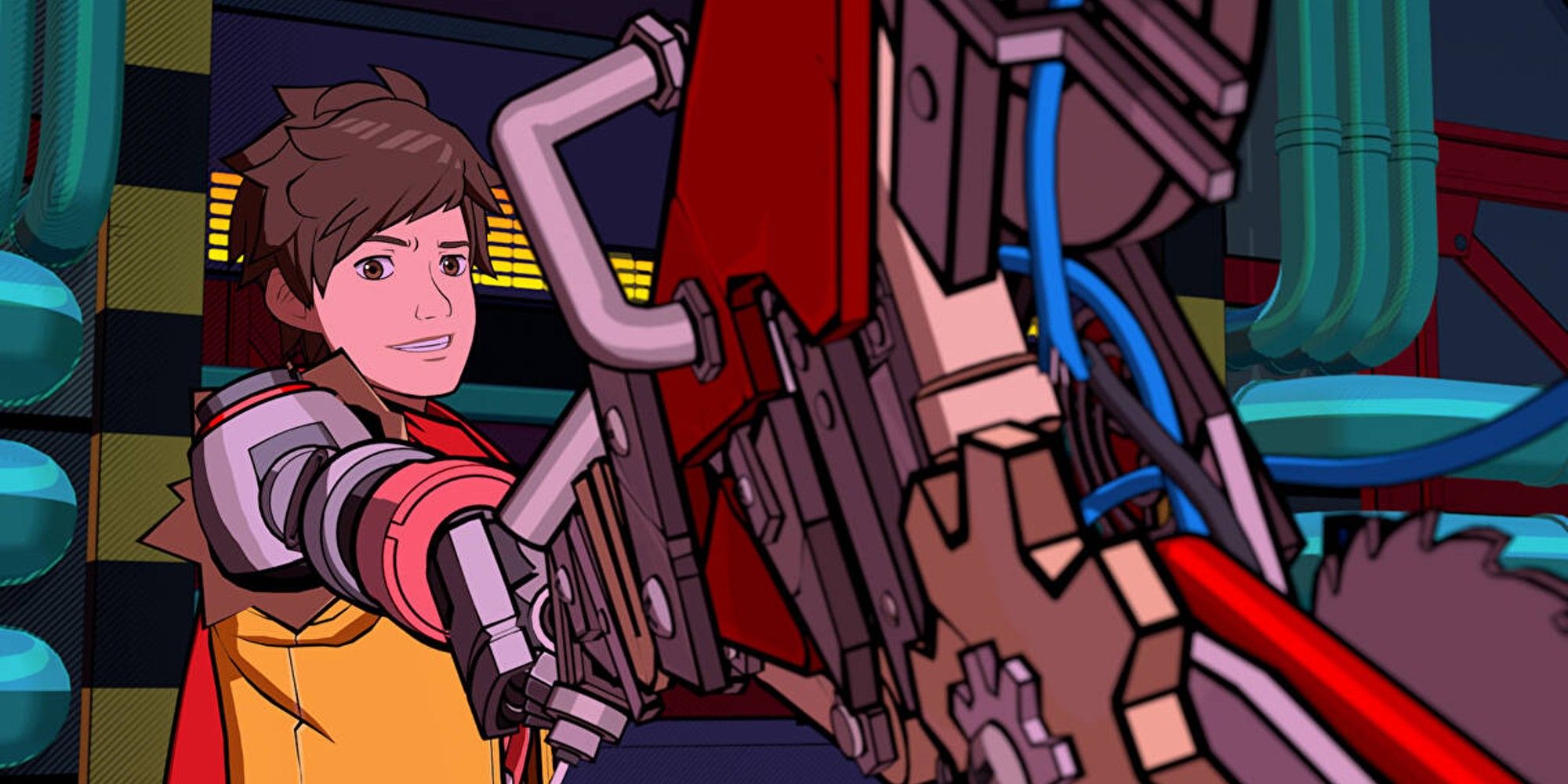 Chai's ratchet that turns into a mechanical guitar has already managed to become a bit of an iconic weapon, but it would have been interesting if he had access to more musically inclined weaponry. Yes you can call in Peppermint or Macaron to attack on beat, but it would have been really neat if Chai had access to other weapons that he could switch to.
That said, adding a bunch of entirely new weapons is asking a lot, and would probably change the game from being a traditional character action game to more of an action RPG. So even if Tango couldn't have done that it would have been cool if you could customise Chai's 6-string. The one we see in game is styled after a Gibson Flying V, but it would have been cool if you could choose other body types and colours for your musical sword. Imagine if you could pick between a pink Les Paul, and a wooden Fender Stratocaster to beat up robots? Now that would have been a rockstar move.
1

Better Accessibility Options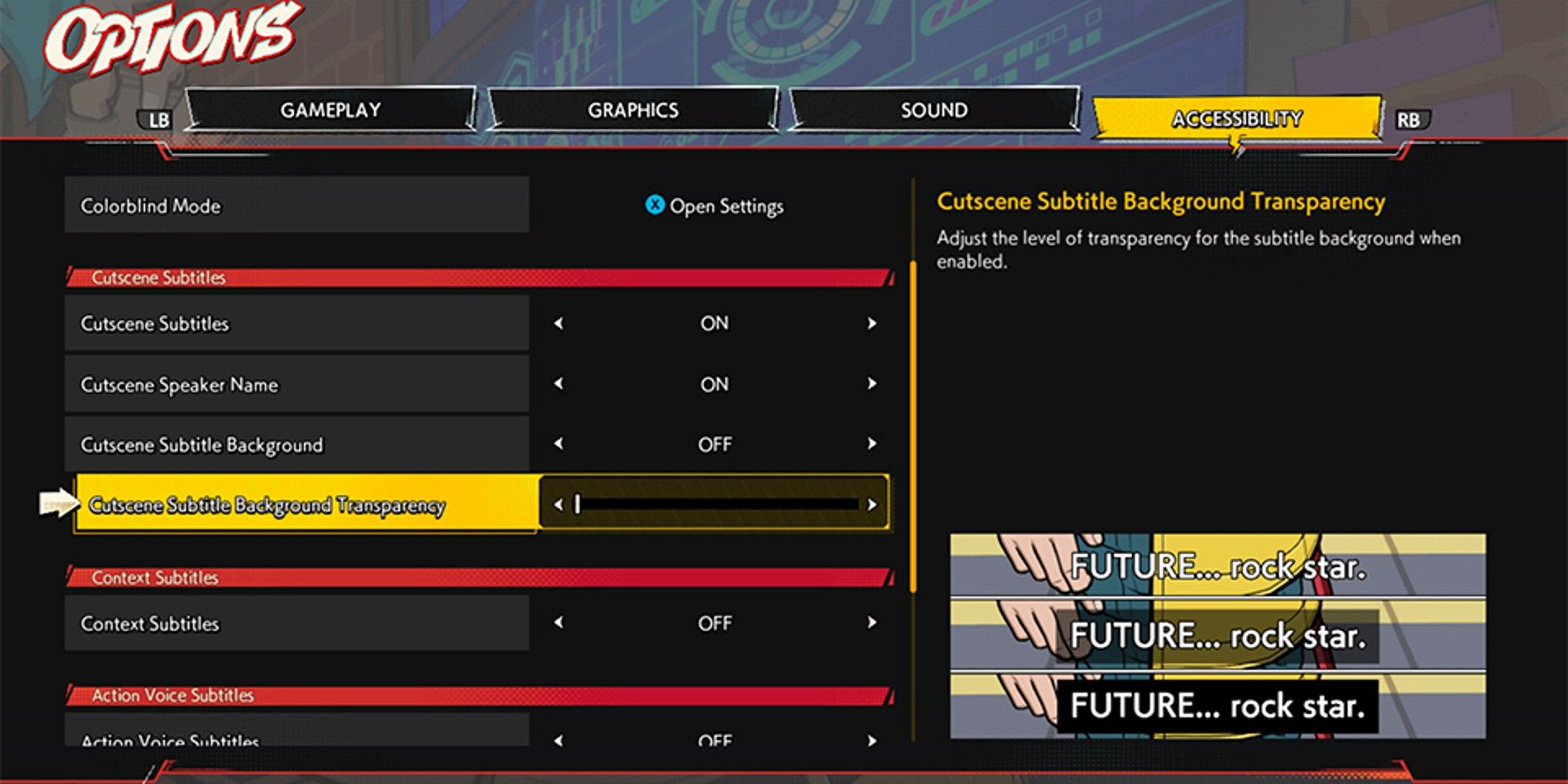 Hi-Fi has some really good addressability options, but it still feels somewhat bare bones compared to other first party games from the likes of Microsoft or Sony. It has some very in-depth options for subtitles, and even things like a streamer mode with no licenced music, but it's the gameplay front when things fall down a bit.
Related: Accessibilty Options That Are Vital To Modern Games
The option to have Chai auto-combo attacks no matter what buttons you hit is cool for people that can't remember strings, but you still have to hit them on beat. The same goes for the mini-game accessibility, which only makes things easier by simplifying things down to one button. However, these QTEs and (especially) blocking attacks is incredibly demanding timing-wise and there are no ways to make them more forgiving for those without the dexterity or just the natural rhythm for it.
At the end of the day, Hi-Fi Rush is a rhythm game at its heart, but the lack of options to lower the barrier to entry make it so much harder for some people to experience what is a brilliant celebration of music and friendship. All of these are things that could be improved in a patch, or even a sequel, we just hope Tango Gameworks learns from the small few mistakes it has made to create something truly special next time out.